Fed up with not being able to find a camper to his liking, Jurgen Jas set about building his own. What followed was a labor of love. It took two years to complete the micro-camper, and the build process has been documented by Jurgen on his website.
Much of the work was carried out with hand tools, as opposed to power tools. The overall aim was to create a self-contained, weather-proof getaway that would allow Jurgen to camp in comfort throughout the Netherlands.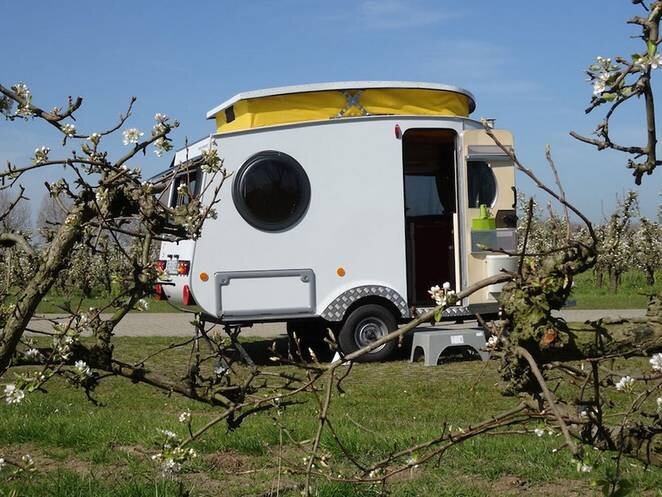 A key concern with any trailer is weight. This camper apparently weighs less than 1100 lb (500 kg). Being super light means its not only cheaper to tow, but also easier to manoeuvre. According to Jurgen's calculations, he manages to get about 37.16 miles to the gallon when towed with his Suzuki Alto.
The trailer was picked up at a rummage sale for $54. An insulated plywood floor was installed over the base. After this the process of adding the wooden rib walls and roof took place, which were again insulated and clad with plywood. The exterior has been finished with aluminium sheeting to create a durable weather screen.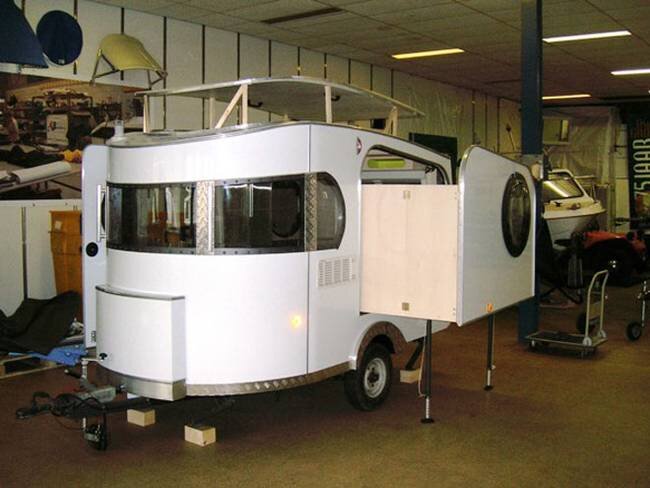 The camper's design takes inspiration from bits and pieces of other caravans. It features pop-out elements that allow him extend his overall footprint, and increase the head height. One of the walls has an expandable section that can be used to make room for a single bed, and the roof can be raised to allow you to stand up properly.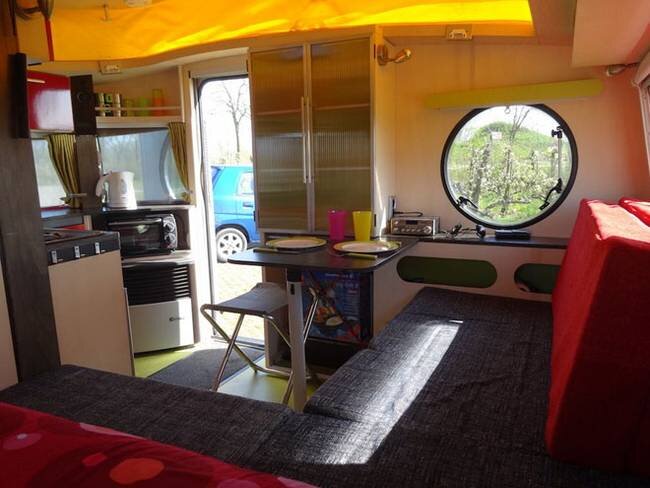 On the inside there's a u-shaped kitchen containing a small stove, a sink, toaster, and refrigerator. There's also plenty of cabinets and storage units placed along the walls. A drop-leaf table acts as a dining area when needed, and the "living room" is set opposite the kitchen. He's even managed to incorporate a speaker system.
For more campers check out this minimal teardrop trailer from Lithuania. Or, this Chevy cargo van conversion to a contemporary home on wheels. See all campers.
Via TreeHugger
Photos: Jurgen Jas