The most immediately striking feature of this small family home in Japan is it's large roof overhang. The house has been designed by Nobuo Araki and his Tokyo-based architecture studio, The Archetype. With the clients on hand, they set out to create a simple, functional home that would meet the needs of their family.
Named House in Fukaya, it's set on Japan's Kanto Plain – the countries largest area of flat land. Its location played an important part in the design of the home; the region gets very hot during the summer, and cold and windy in the winter.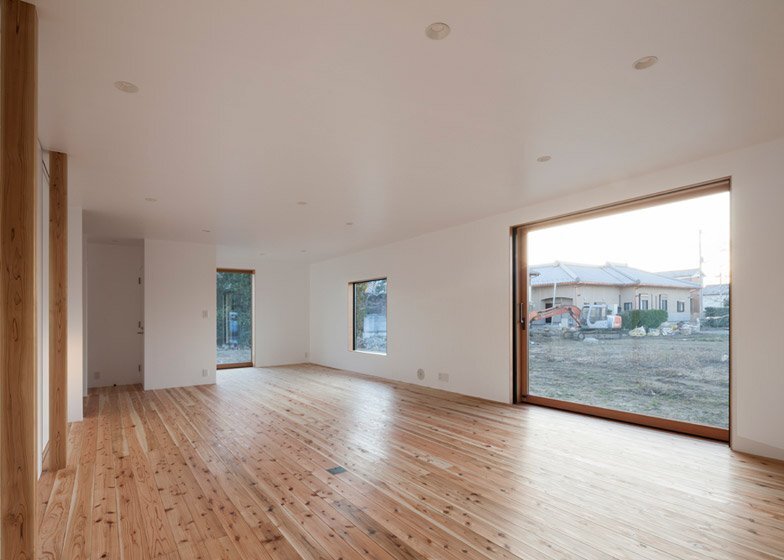 One aspect of the home that embraces (or rather combats) the weather is its large roof overhang. The overhang extends out from the main body of the home by over 4.9 feet (1.5 meters) and is used to provide shelter from both the rain and the sun.
The exterior is pretty unassuming and simple. It has a low profile roof, the walls are clad with timber siding, and the faces of the building are punctured by a series of large square window and door openings. The pictures of the interior have obviously been taken before the family has moved in, but the floor plan gives you an idea of how the home is to be laid out and used.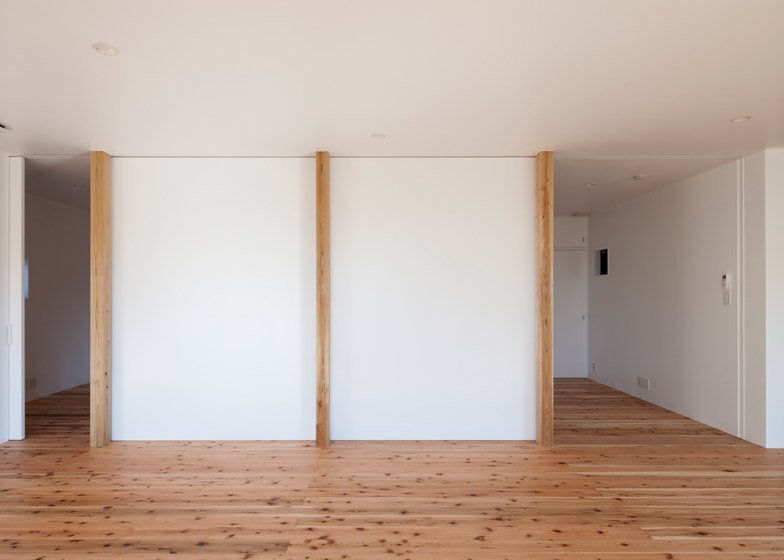 Like a lot of modern Japanese houses, House in Fukaya features plain white walls with timber accents. The space is split up into two main areas; public and private space. The public area contains the living room, dining room and kitchen, whereas the private space is occupied by the bedrooms, bathroom and washroom.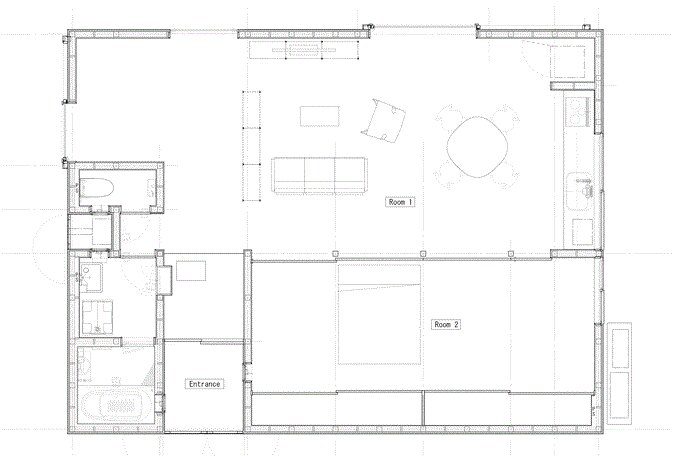 The two areas can be opened up or closed off from one another thanks to a series of sliding partitions. This feature also provides the family with an easy method of rearranging the layout of the home in the future, say, to accommodate separate bedrooms as their daughter gets older.
For more Japanese houses check out the House in Toin, which was built alongside a shrine and pays homage to it. Or, Takeshi Shikauchis' small house that combines two residences into one. See all Japanese houses.