Dubbed House in Anjo, this project involved the creation of a home that embraced both the inside and outside environments. The building has been designed by Suppose Design Office (whose work I've featured in the past) for a young family of five.
The house is set in Anjo, a city in Japan's Aichi Prefecture. The exterior is clad with dark asphalt shingles on both the roof and walls. Whereas the interior is finished in the warm tones of wood with plywood sheeting being used to line the walls and ceilings.
The house's roof structure extends beyond the main body of the home and into a garden area. It's used to create a sheltered space that's partially exposed to the elements and helps to blur the boundary between inside and out. From the architects: "Usually, we live our lives inside. Through our design, we proposed a new value of life to become closer with the outside."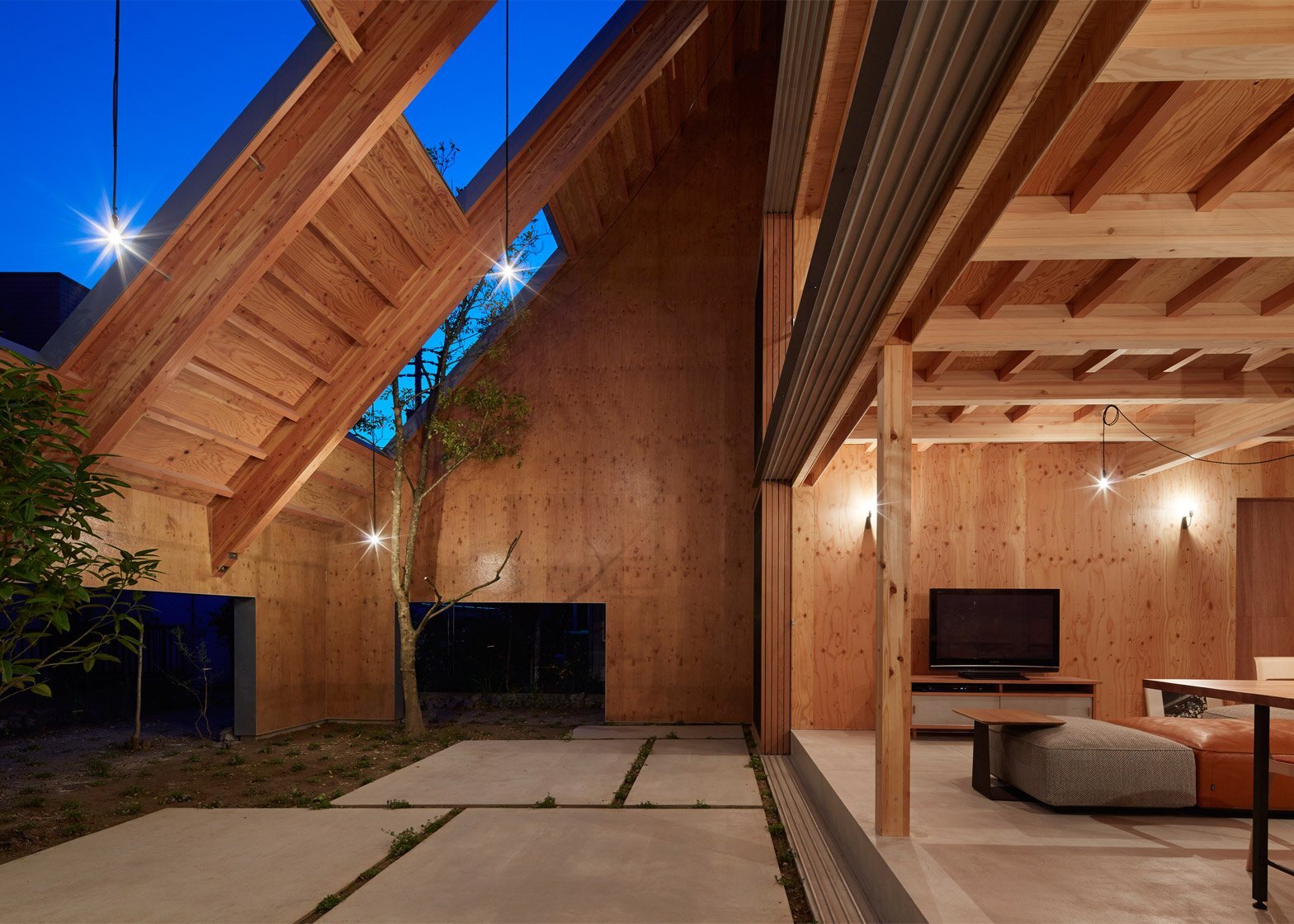 The sheltered garden was an important aspect to the owners, so much so that it's equal in size to the enclose portion of the home. On the inside, the first floor contains an open plan living room, dining area and kitchen, with direct access to the garden through a series of large sliding doors.
There's also a large bathroom, washroom and toilet of the first floor. A generous entrance hallway contains the staircase that leads to the indoor terrace on the second floor. There are also two bedrooms, a master bedroom and a children's room, a large walk-in closet for all their clothing, and a study space that looks down to the garden below.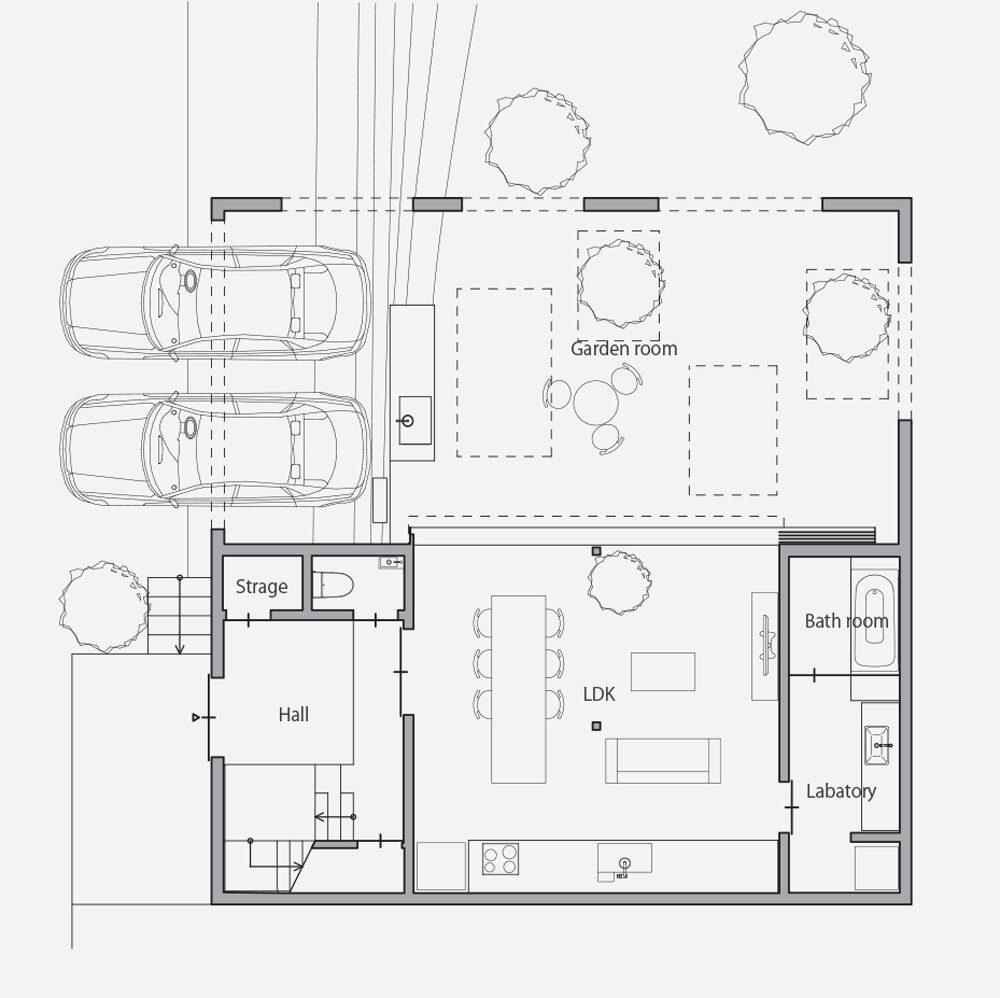 From the architects: "Dinner in the open air, bath time in the open air bath, sleeping in an open air hammock… the experience in the outdoor environment can make our quality of life richer."
For more Japanese houses check out this multigenerational home set on a 15-foot-wide plot. Or, yesterdays post on a multifunctional residence that serves as a store, cafe, and apartment. See all Japanese houses.
Via Dezeen
Photos: Toshiyuki Yano