Set in Jaffa, Tel Aviv, this small and once awkward apartment has been renovated by local architecture studio Itai Palti. Dubbed the Jaffa Garden Apartment, it's set on a small site of 538 square feet (50 square meters) with the refurbishment being completed in 2015.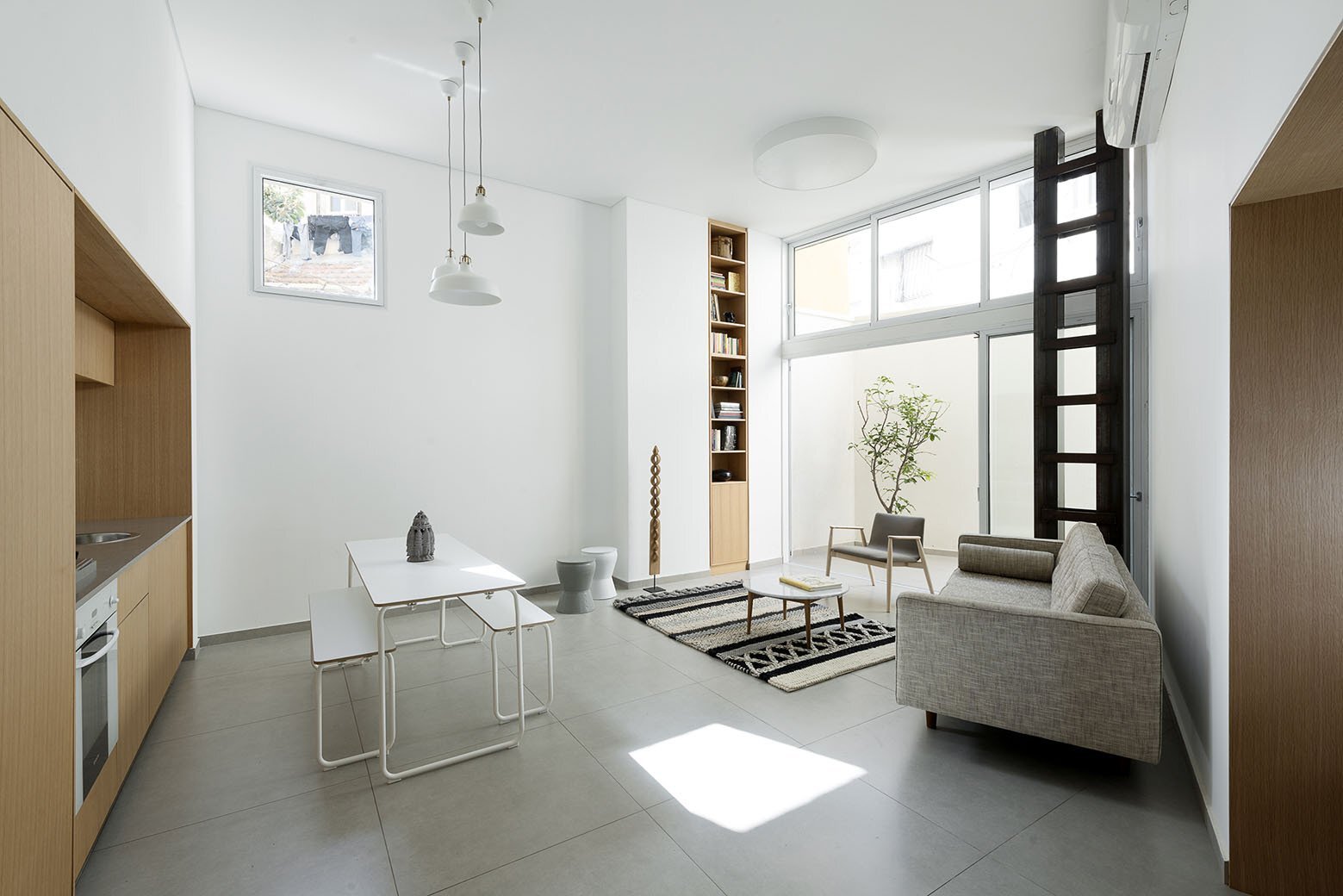 The original layout contained a "mish-mash" of small rooms connected by a series of corridors. The haphazard allocation of space was the result of small and informal alterations and additions over the years. The apartment was originally created by joining two adjacent rooms.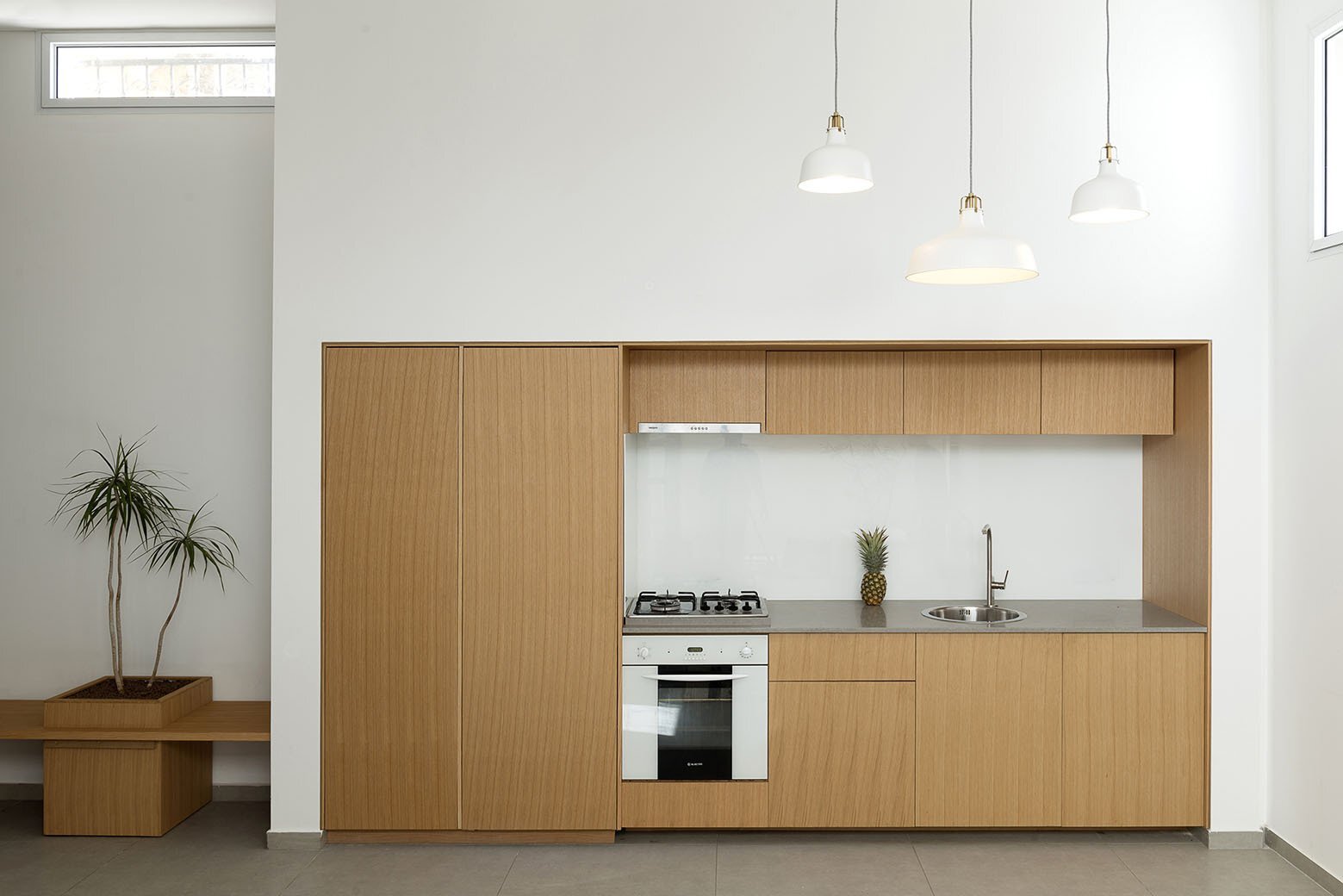 Palti's first task was to access the structure, after this they could attempt to reorganize the space to create a more functional living environment. Their proposed solution involved creating two "houses" – one which serves night-time facilities (the sleeping quarters), and the other that holds day-time facilities (the living area, kitchen etc).
So, on one end of the home you have an open plan living area, with a kitchen and dining space. It also features a tall lofted ceiling and overlooks the garden through a series of large glazed windows and a patio door. The other half of the home is split, smartly, into two levels.
The arrangement of the floor levels has allowed the architects to introduce two full-height rooms. The ceiling of the bathroom extends up into the bedroom serving as a raised floor for the bed. There isn't a lot of room available, but the architects have managed to conjure up a good solution that allows them to capitalize on what space there is.
The finish is minimalist throughout, with the décor consisting mostly of white walls, wood furnishings and grey tiles.
For more apartments check out this tiny apartment by Szymon Hanczar that's measures just 139 square feet. Or, Yo!Home, a transforming small apartment by Simon Woodroffe. See all small apartments.