Life on the road can both be a fulfilling experience and, at times, a challenge. Particularly if your RV of choice isn't set up to meet your needs and wants.
Jack Richens of This Moving House specializes in van conversions that should make life on the road more than livable. Previously, he converted an old mail delivery van, but his most recent project involves a Mercedes Benz Sprinter van.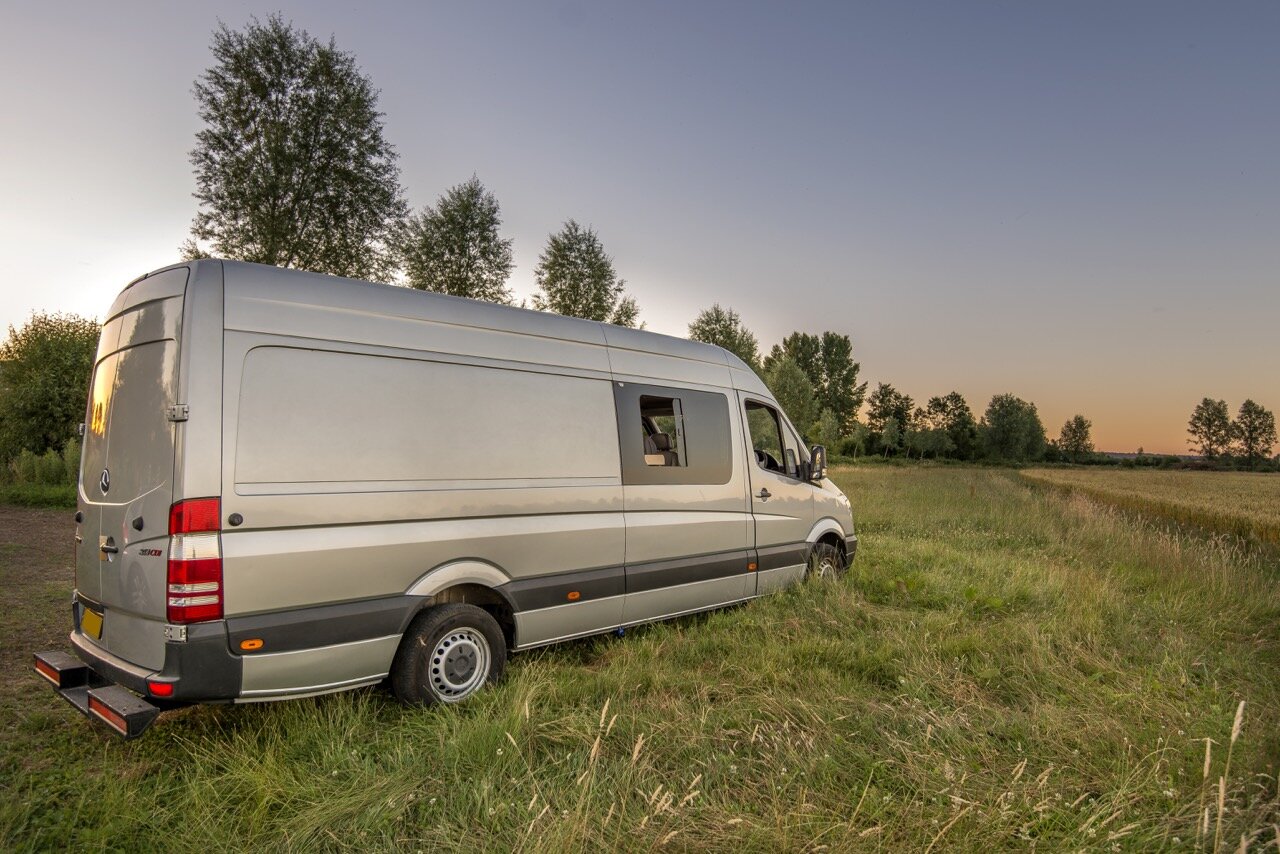 Richens, who is based in Oxford, England, took a second-hand 2012 Mercedes Benz Sprinter and transformed it into a modern camper van. Richens drew on boat design for inspiration when it came to remodeling the small and awkward layout. The result is a comfortable space with plenty of the mod-cons found in other campers.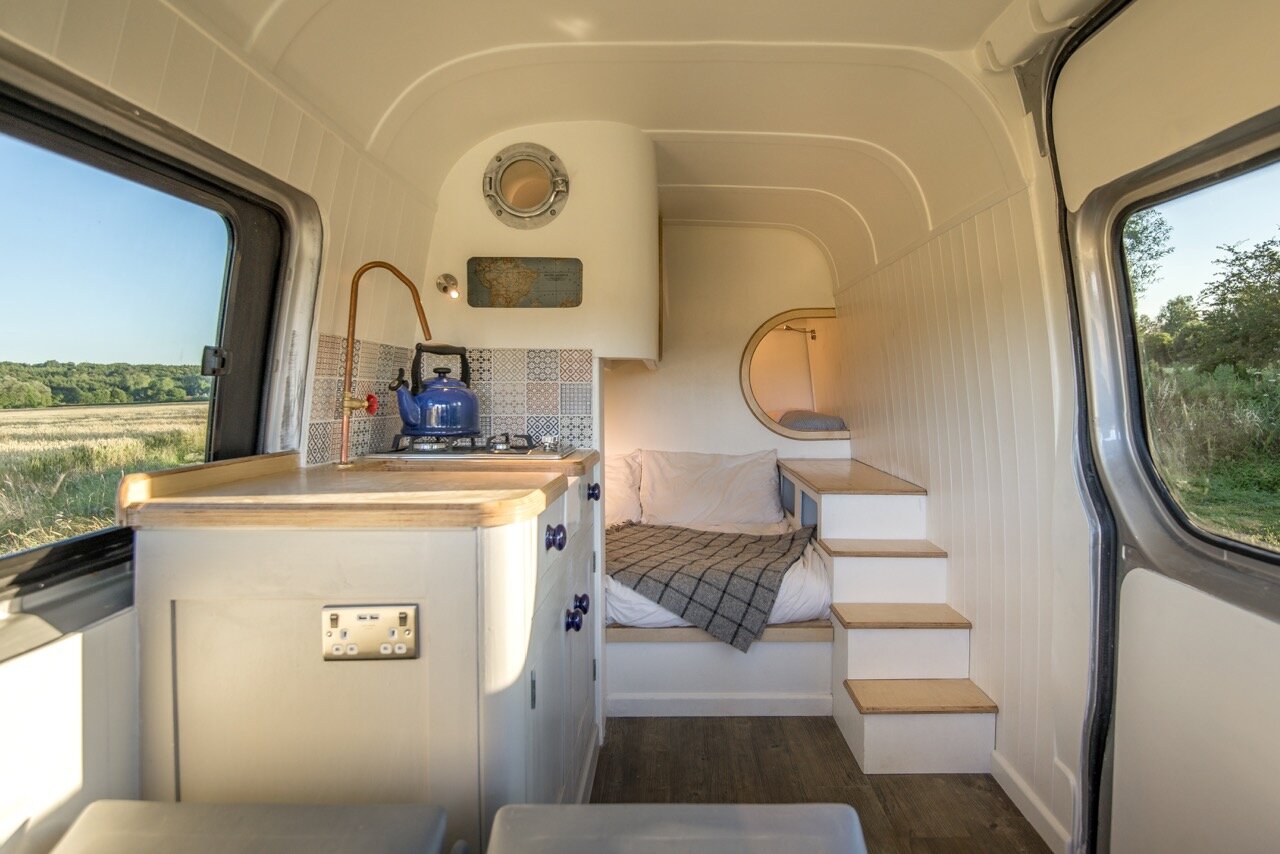 After his old van went kaput, Richens set about finding a replacement, only to be disappointed with the offerings: "Following the undignified death of my old post office camper conversion my girlfriend and I found that life without a van is considerably less fun. After a great deal of shopping around we found that, almost without exception, camper vans are impractical, motorhomes are ugly and canal boats don't do 80 miles per hour."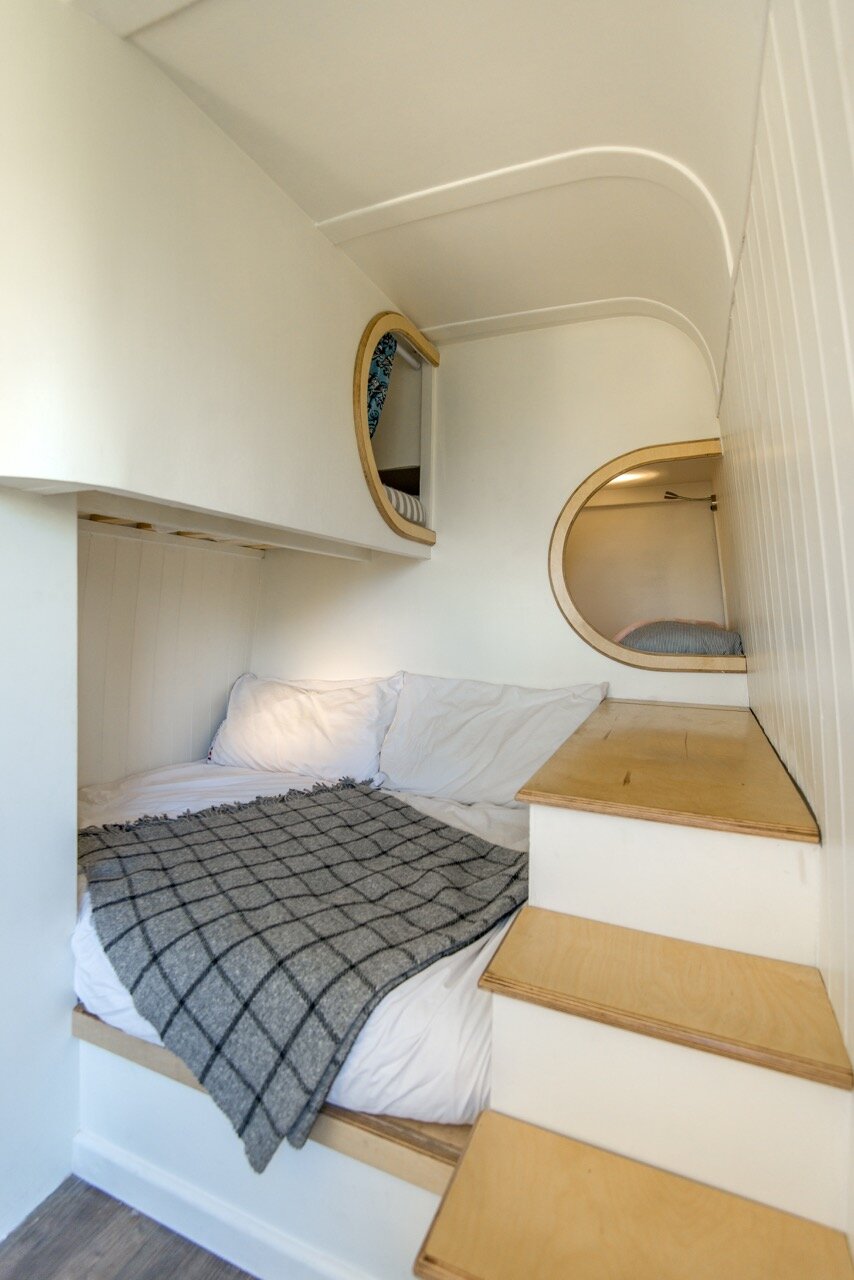 The couple realized that they would have to create their own camper van. Unlike the previous project, this one would have to accommodate themselves, as well as their future children: "We set about creating vehicle for the next chapter in our lives which we rightly suspected would welcome children."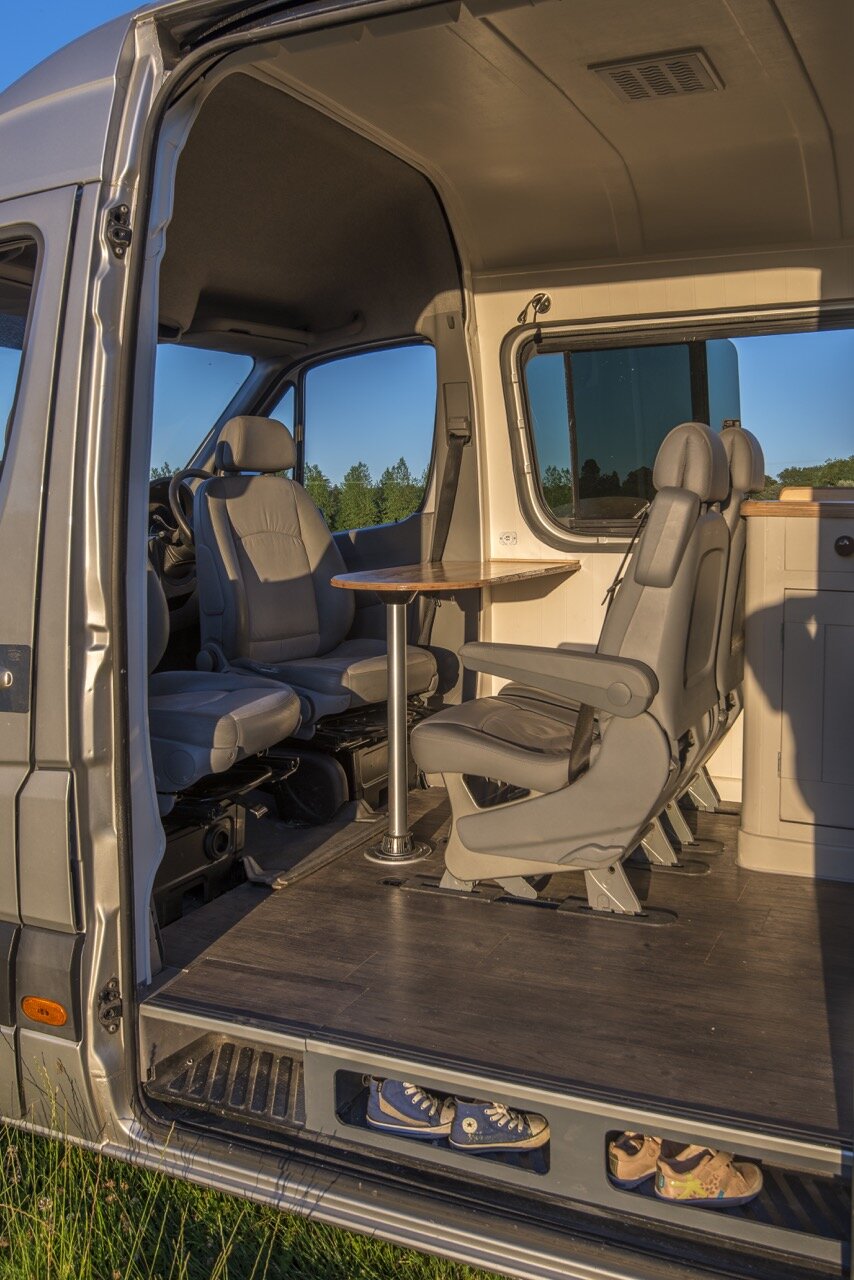 The duo worked together to create the van, with his girlfriend responsible for the design, and he for its construction. The main feature is the overlapping beds found at the back of the living space. There's a double bed for themselves and two single beds, enclosed in their own little pods, for children.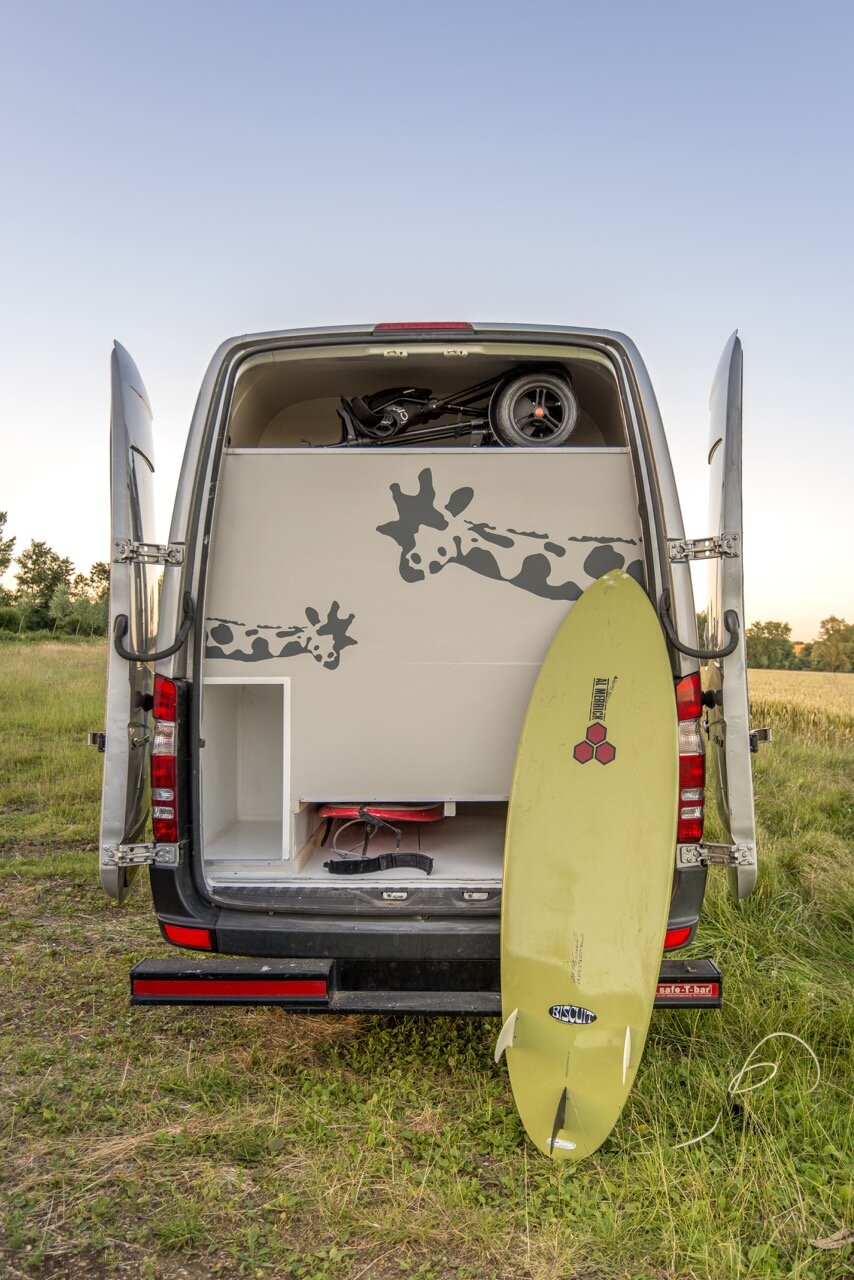 The sleeping pods copy boat bunk construction, in that the top half of the bed is full height from the waist up, leaving the area over your legs free for some much needed storage. There's also a kitchenette with a small dining/seating area. According to Richens the project cost in the region of $18,500 with $10,000 being spent on the van, and $8,500 on the interior.
For more camper vans check out Track Trailers TVAN, an off-grid camper for intrepid explorers. Or, Jurgen Ja's custom built camper that features pop-out living spaces. See all campers.
Via TreeHugger
Photos: Jack Richens