Set in Saigon, Vietnam this family features a mix of interesting design features aimed at providing the occupants an escape from everyday life. The house contains a total usable floor space of 82 square meters (883 square feet) and has been created by the studio i.House Architecture and Construction.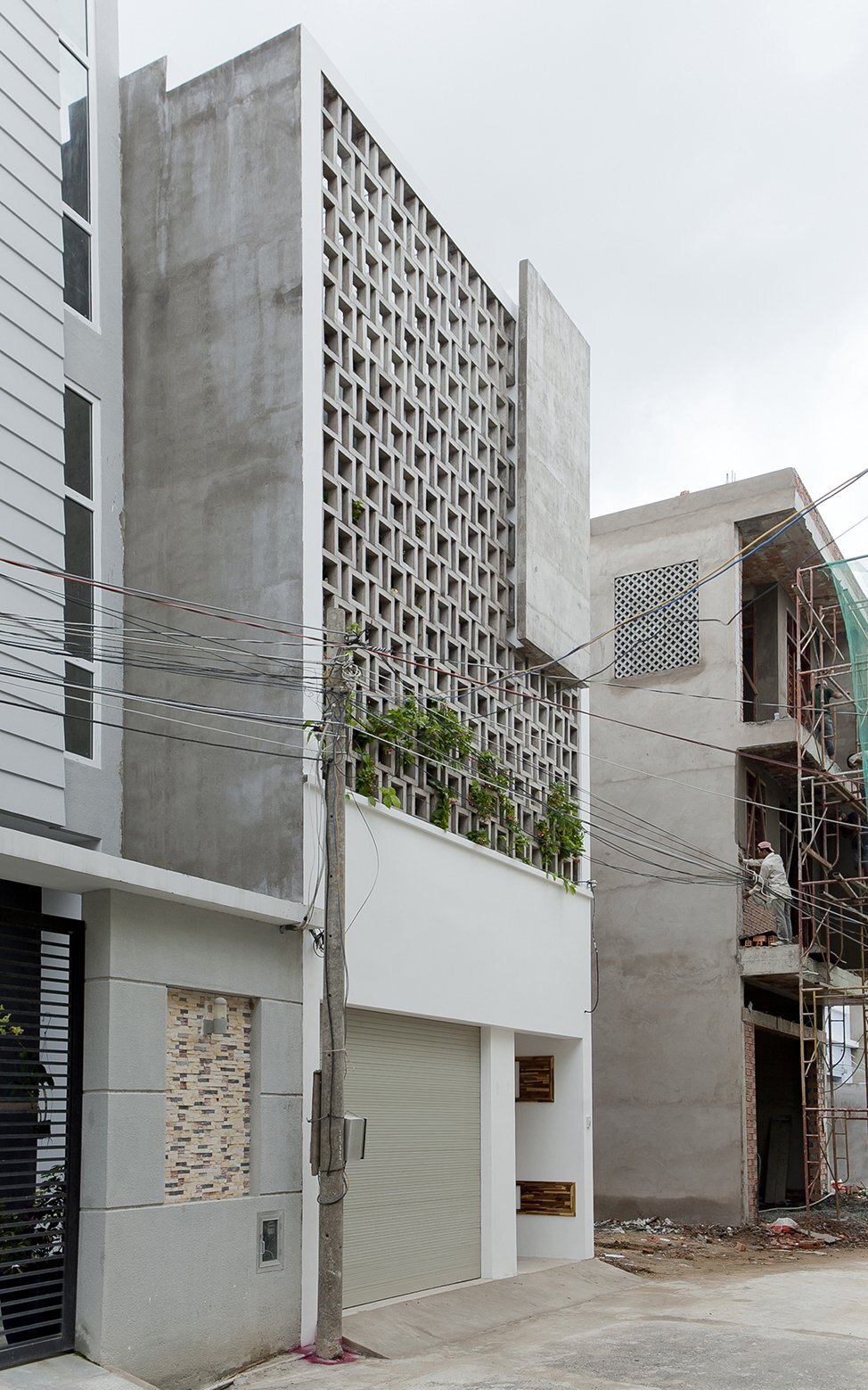 From the street, the house looks like any residential home in the district, however it's external concrete brick wall is simply a façade that provides protection, and filters out noise, the sun, wind and rain. Following the concrete wall, there is a small gap that's filled with trees and vegetation. After this layer you reach the inner buildings skin, which features large glass panels.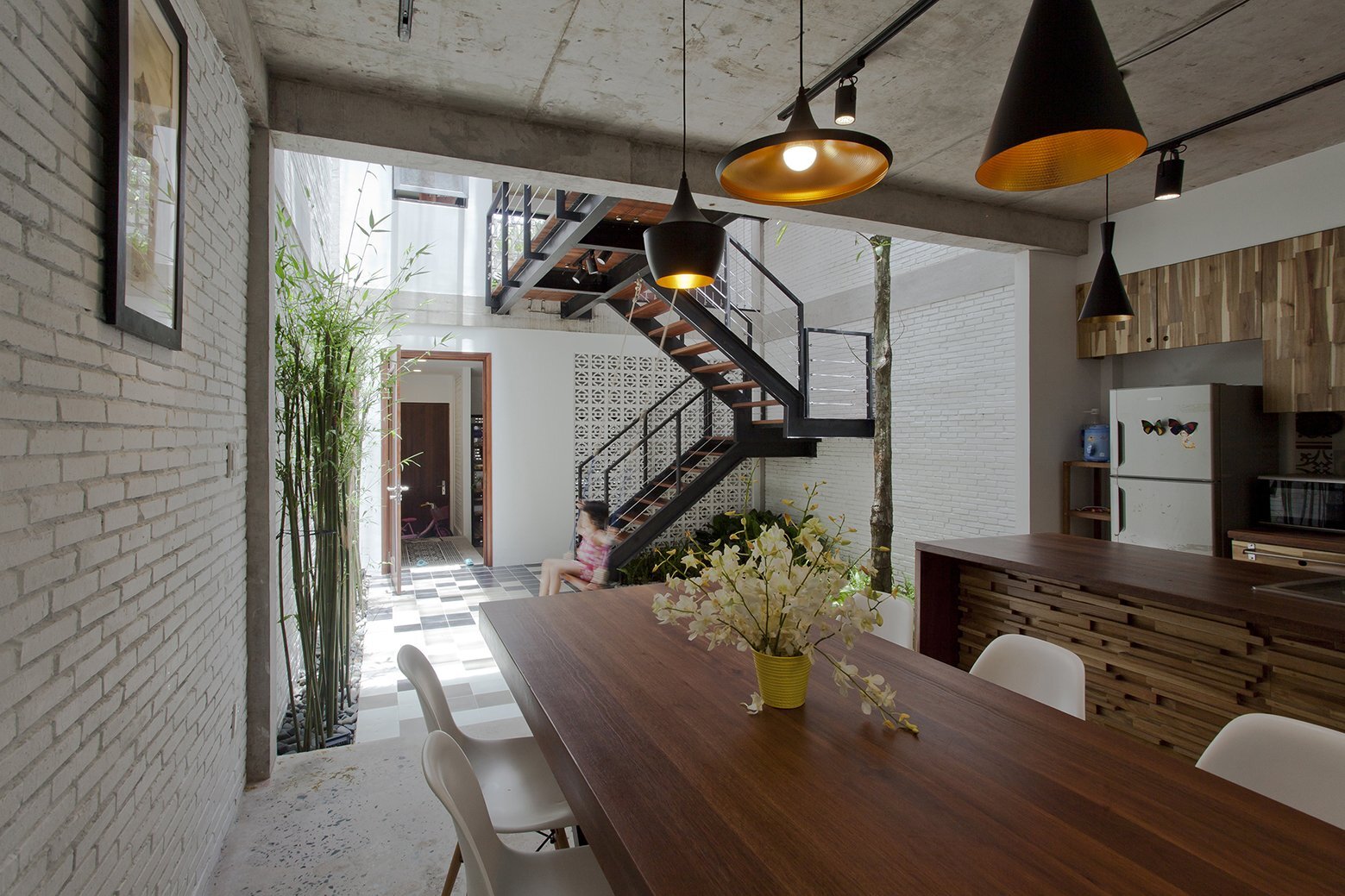 The house itself features a number of living spaces that are spread over several levels, and built around a central courtyard. Unlike most houses which aim to look outwards over the surrounding landscape, this house looks inwards. Every room features views of the courtyard, providing a link between the individual spaces.
The courtyard aims to "dispel the [the] tiredness of everyday work", and it's inward looking nature has caused the architects to refer to it as being an "introvert" house. To help keep costs and its environmental footprint down, many of the materials were sourced locally.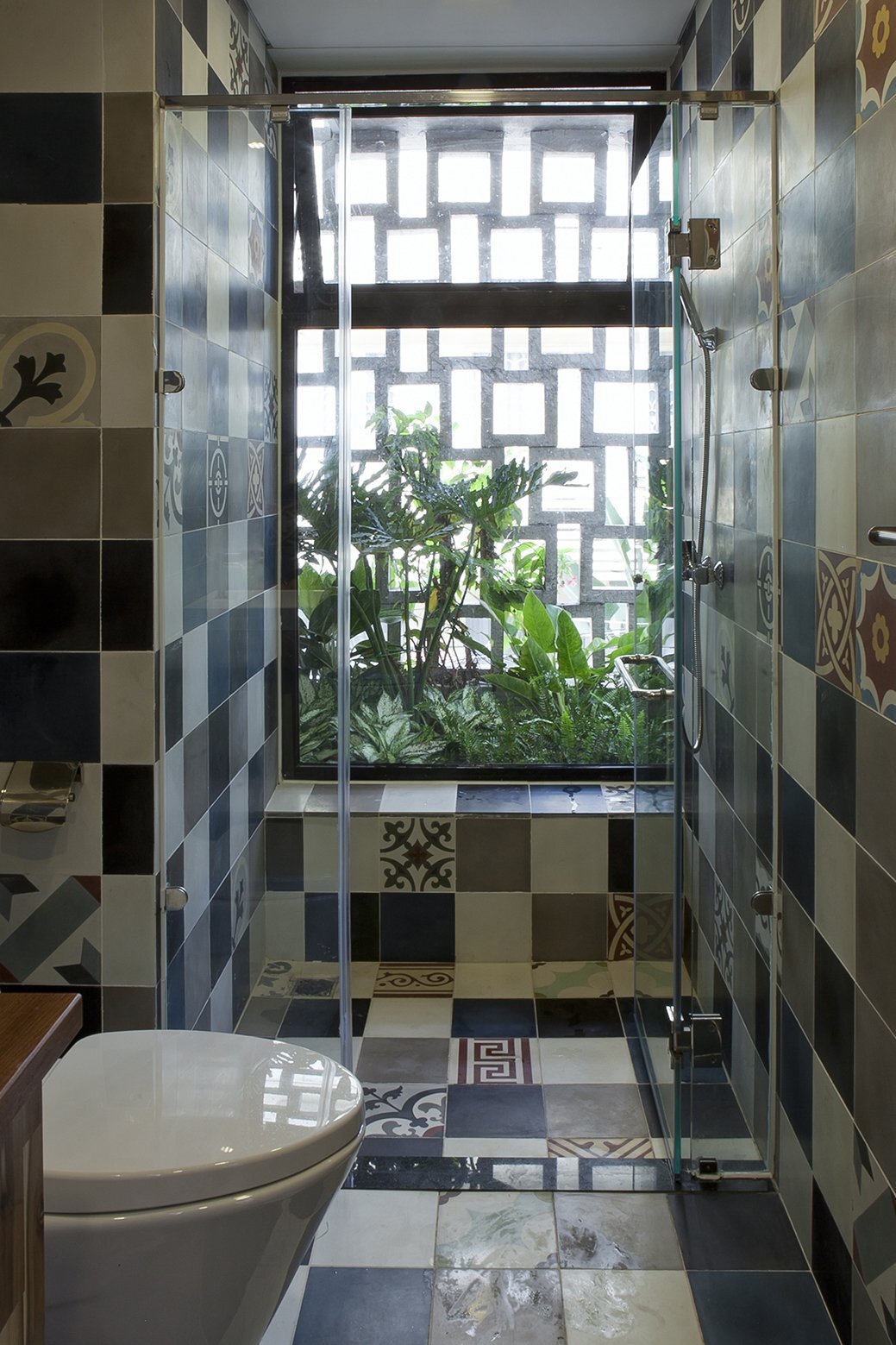 The house contains three levels. The first serves as an entrance, and provides space for the dining and kitchen (both at opposite ends of the house). The second floor features the living room and bathroom at one end, and a study/home office at the other. The third and final level contains mostly bedrooms accompanied by en suites.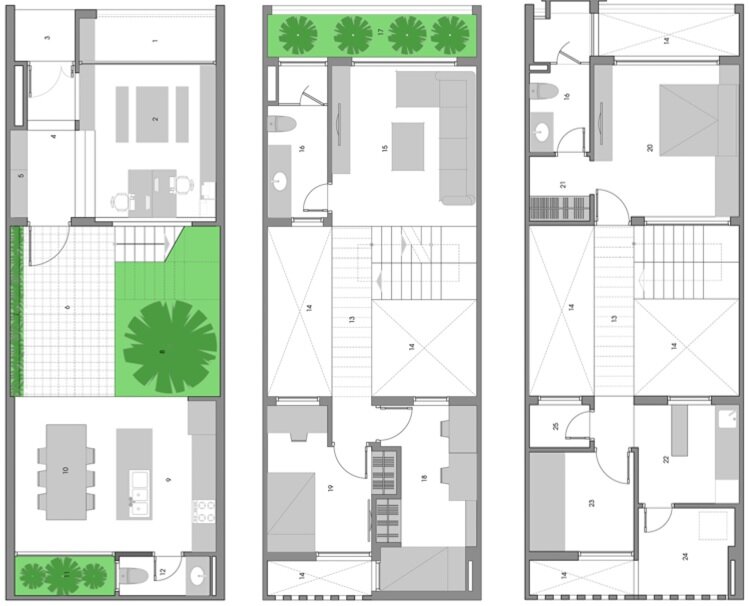 The staircase connecting the different rooms is set in the courtyard. The courtyard itself is open to the exterior, but features a movable roof to provide shelter when the weather takes a turn for the worse. The architects have taken an interesting approach; perhaps more dwellings in densely populated areas could take advantage of "inward" architecture.
For more small houses check out this minimalist house in Ghent by Dierendonck Blancke. Or, this small house is Czech Republic that's been designed by Pavel Horákin. See all small houses.
Via ArchDaily
Photos: Le Canh Van, Vu Ngoc Ha