This tiny prefab house is called INDAWO / lifePOD, and has been designed by architects, Collaborat000. Based in South Africa, INDAWO / lifePOD takes a different route than the majority of tiny houses out there – it's a modern building that favors practicality over charm.
The house is prefabricated and manufactured in South Africa. An individual unit measures 17 square meters (183 square feet), but they can be combined to create a larger structure, thanks to their modular design. It's crisp, functional interior looks like it takes inspiration from a yacht or airstream trailer.
The result of a collaboration between architects and product designers, INDAWO / lifePOD is climate specific, and features wall details you're unlikely to find in colder parts of the world. Not that this is a bad thing; they very much take advantage of their climate to improve the home.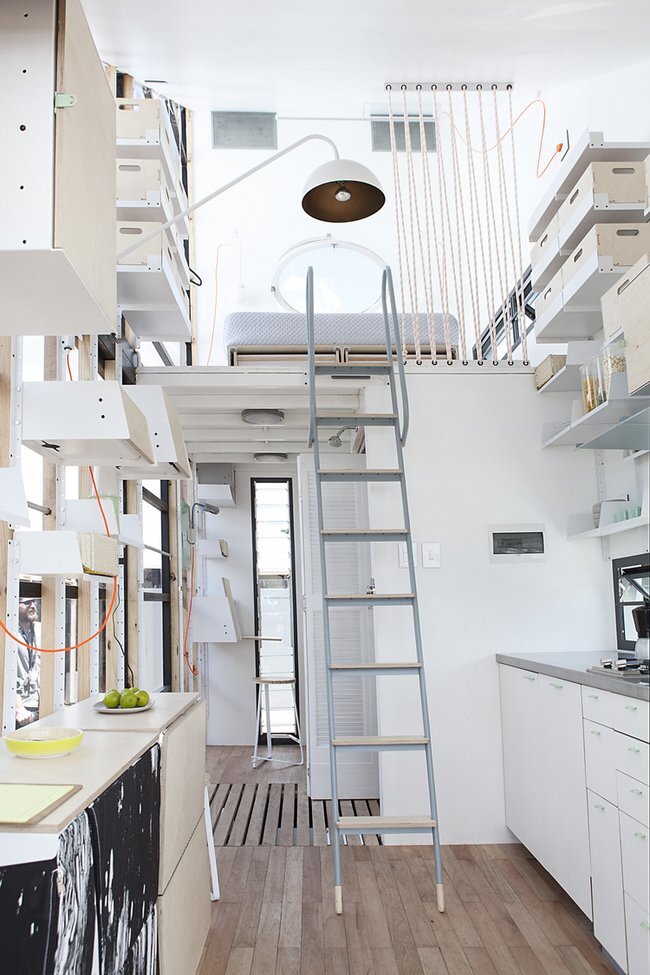 The entrance area features a comfortable shaded deck, and leads directly into a small but functional kitchen. The model pictured seems to feature two additional rooms, one of which is likely a bathroom/shower with a timber slat floor. The ladders lead up to an airy, and spacious sleeping loft.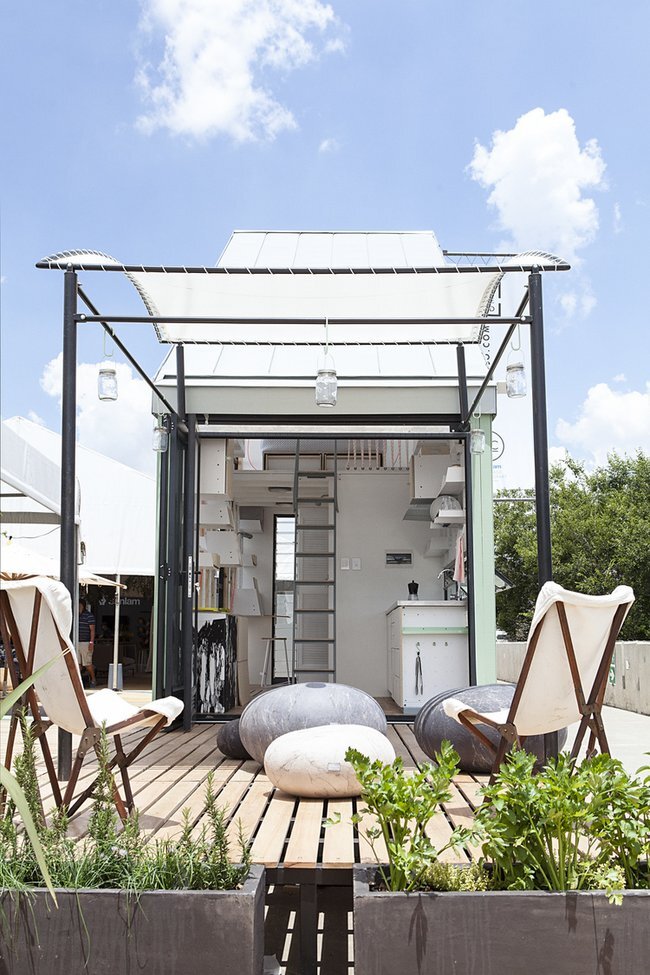 Various details throughout make use of innovative ideas, like the rope guard that partitions off the loft, or the transparent wall that draws in lots of natural light. Plenty of operable windows and shutters are used to help promote natural ventilation, and it's high pitched roof helps reduce the heat load in the lower areas of the home.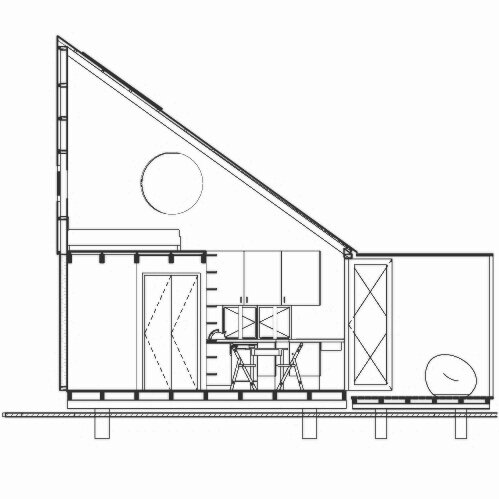 From the designers: "The INDAWO / lifePOD is a lifestyle and design intervention that affords home owners a comfortable, functional experience inside a small space; to live in confluence with the needs of the planet now and in the future."
For more tiny houses check out Marco Pierazzi's custom built apartment in the heart of Rome. Or, this tiny retreat on wheels by James Galletly. See more tiny houses.
Via TreeHugger
Photos: Brett Rubin