Architect Aurélie Monet Kasisi was recently tasked with transforming the interior of a family home in Geneva. The family wanted to create extra storage space for a large CD collection, as well as dividing two of the ground floor rooms into a series of four smaller spaces.
The existing rooms are divided up by custom made cabinetry that resemble bookcases, allowing them to provide storage while also acting as partition walls. The four spaces are now used as a home cinema, a children's playroom, a small home office, and a bedroom for an au pair.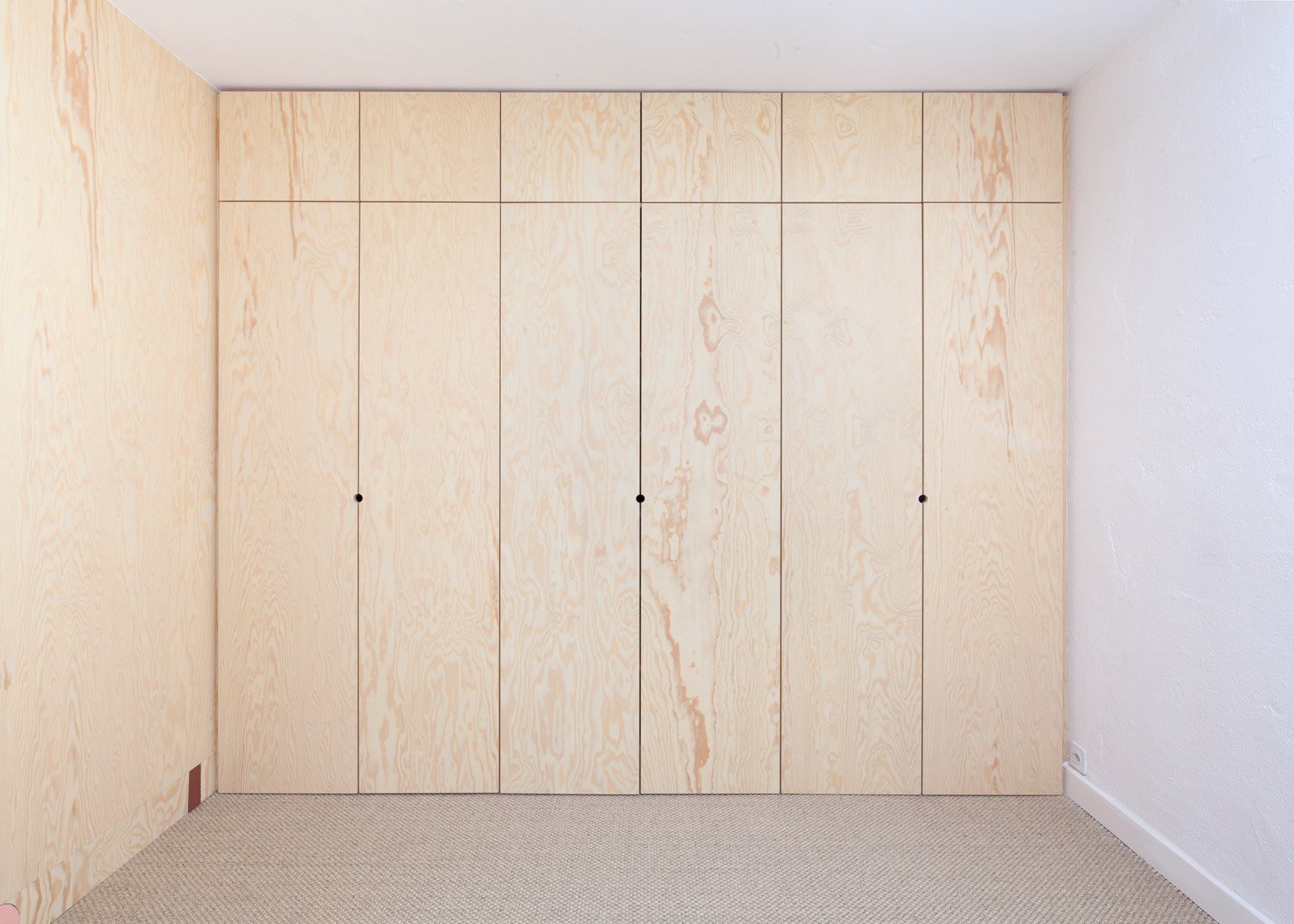 The units are made from oiled pine plywood and are fastened to a base that consists of recycled masonry blocks and old landscape edging. The blocks and edging have been painted in soft hues of red, pink and grey, adding splashes of color (and a sense of playfulness) to the units.
From the architect: "On one side, the feet serve as a solid base for the bookshelves and on the other side, they emerge within the wood panel – giving to the walls a precious touch with jewellery-like incrustation".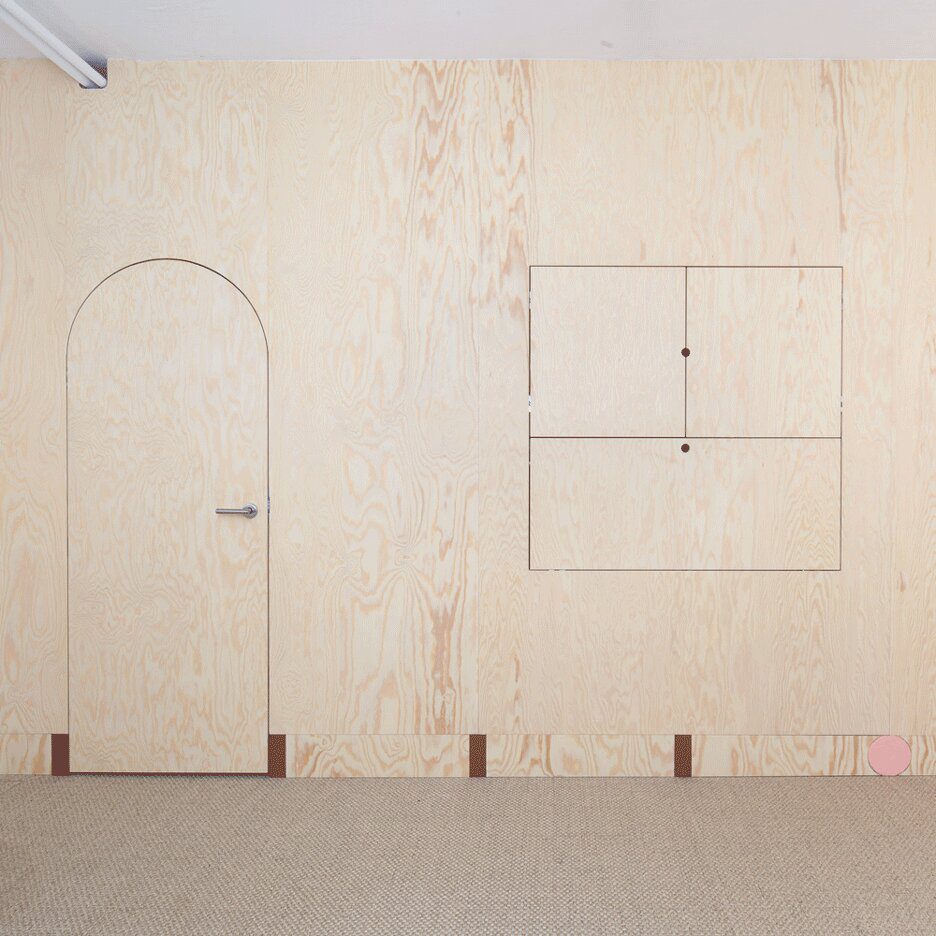 The first room contains the home cinema, with a smaller portion dedicated to the play area. The second room serves as a home office and a bedroom for an au pair. The au pair's bedroom features a simple fold-down desk that, when folded-up, lies flush with the units.
In the playroom a child-sized door provides access, while the parents can keep a watchful eye through a circular cut-out: "The circular opening in the bookshelf allows the parents to keep an eye on the kids if necessary… or playfully".
For more small houses check out IA House, a small house on the coast of Chile that features some amazing panoramic views. Or, this affordable family home that's been built by student of Yale University. See all small houses.
Photos: Yann Laubscher/
Via Dezeen