Called HT Apartment and designed by Landmak Architect, this 87 square meter (936 square feet) apartment recently underwent a renovation to allow the occupants to make the most of the space available to them. Set in Hanoi, Vietnam, HT Apartment was originally composed of nine different rooms and corridors, breaking up the floor plan into a series of small confined areas.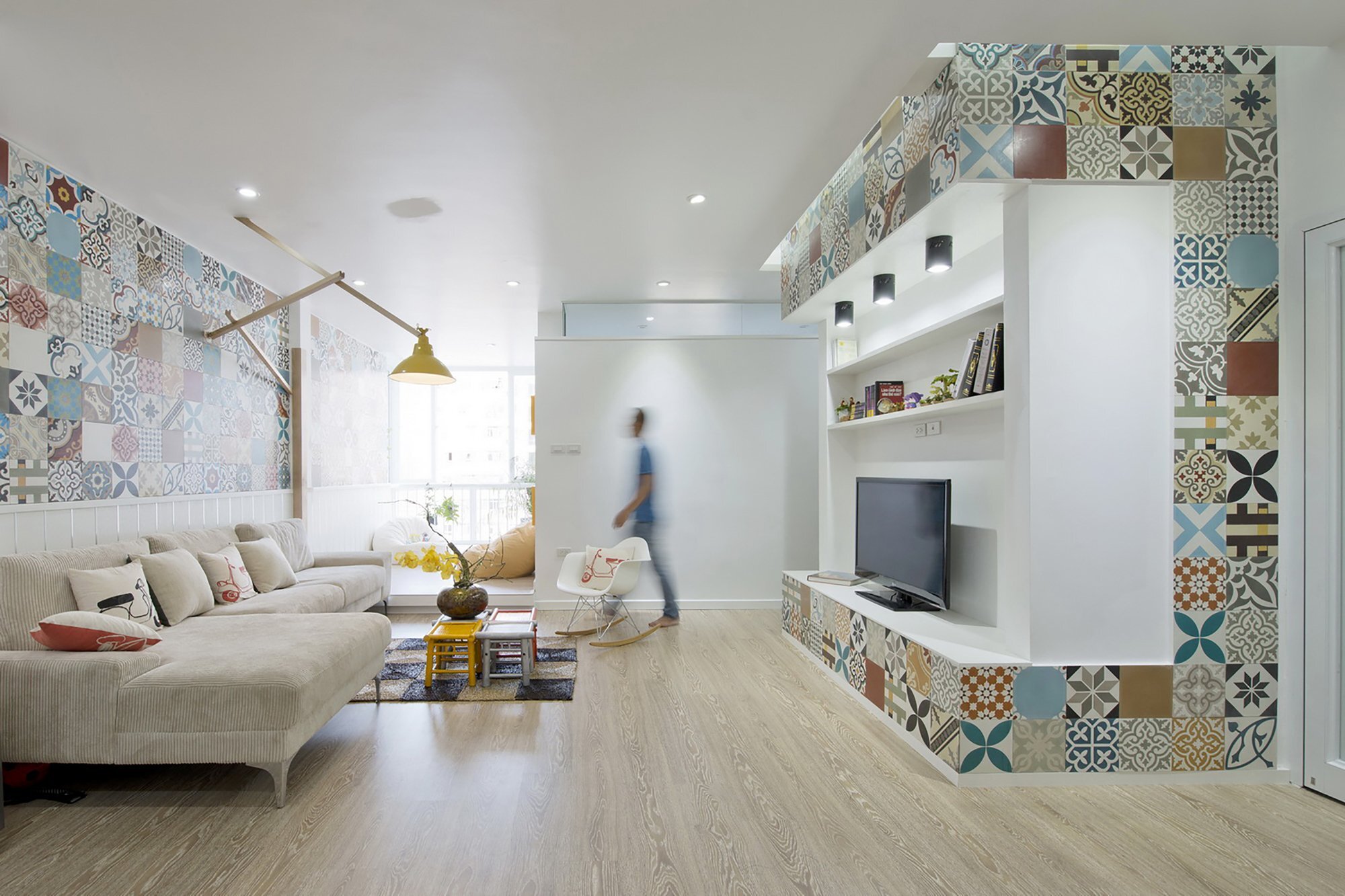 Landmak Architect were hired by the owners to help clean up the floor plan, making it feel larger and more functional. To do this, they tore down some of the interior partitions, removed one of the bedrooms, and reallocated the space according to the needs of the client.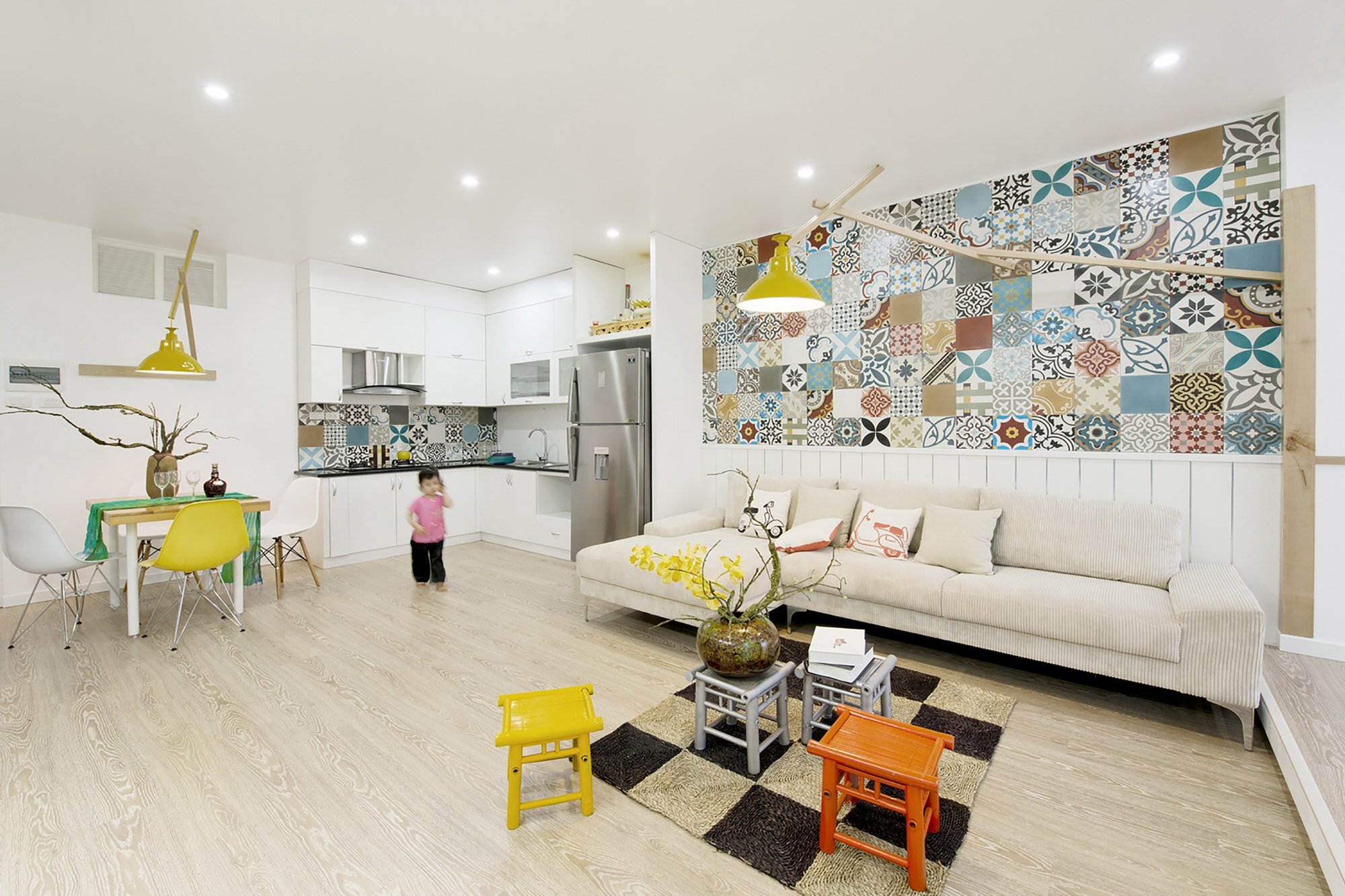 Reducing the number of bedrooms has provided some extra square footage for the architects to play with. One of the biggest changes is the introduction of an open plan kitchen, dining and living room. Another new addition is the decking area, which was previously just a void space open to the floors below.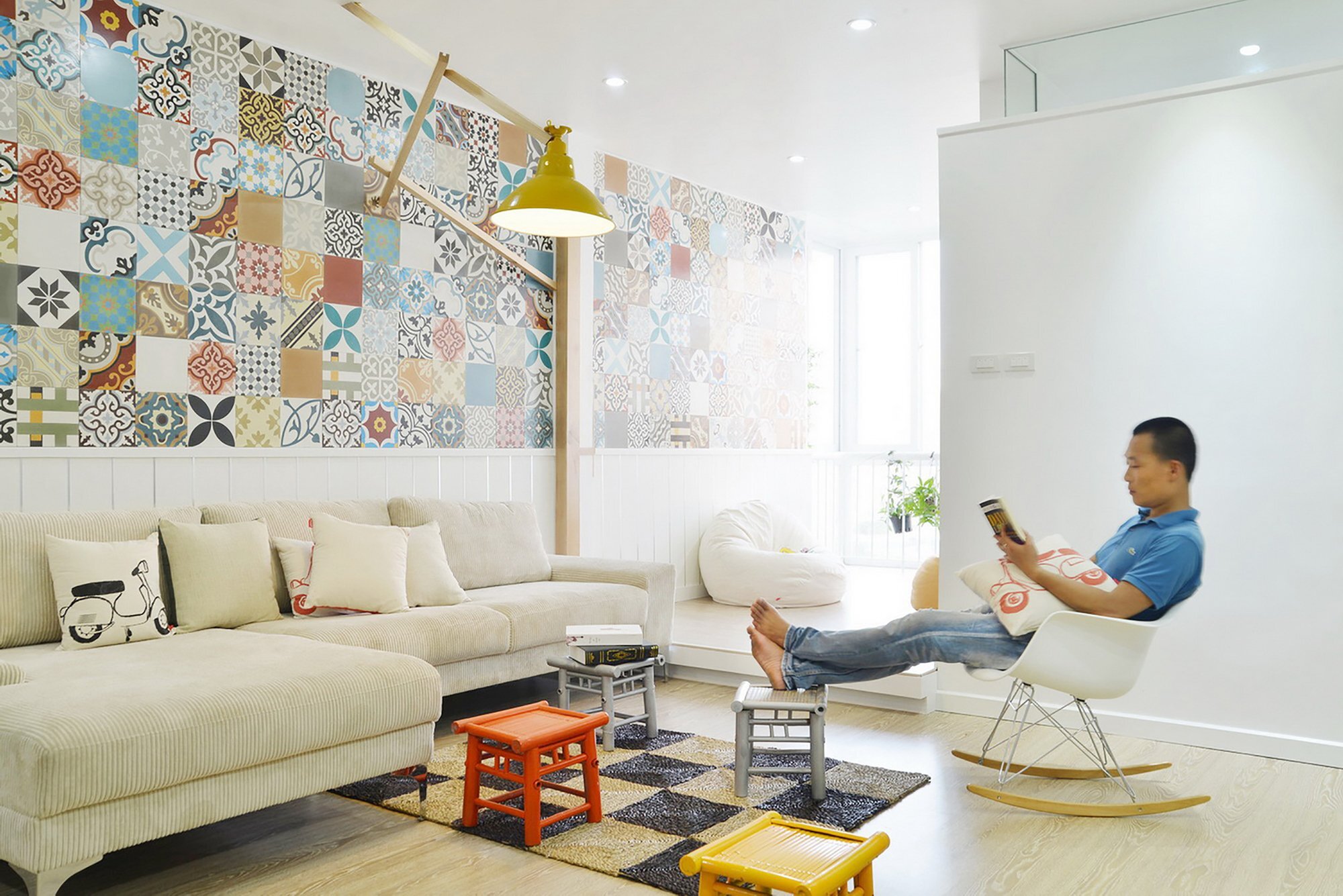 The apartment is located on the 11th floor of an old condominium that was originally designed for low income families. However, in recent years the refurbishment of old apartment blocks has become popular due to their close proximity to the city centre, and the property prices of Hanoi.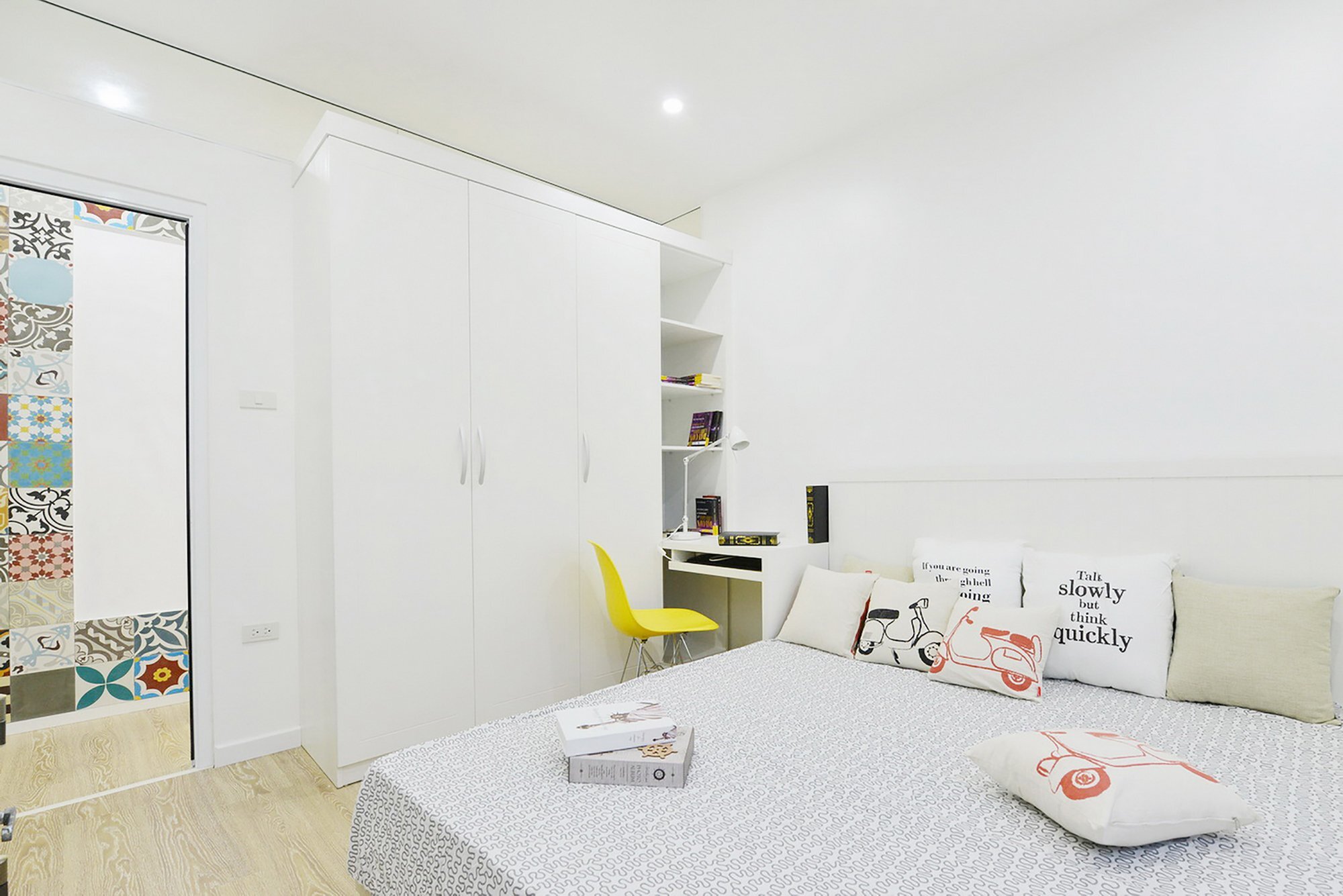 In the redesign, Landmak Architect needed to make the apartment suitable not only the young couple and their child, but also the grandparents. There are two full size bedrooms rooms, and a smaller box-bedroom found where the kitchen used to be. The main open plan living area now serves as the point of access to the other rooms of the apartment (as opposed to corridors).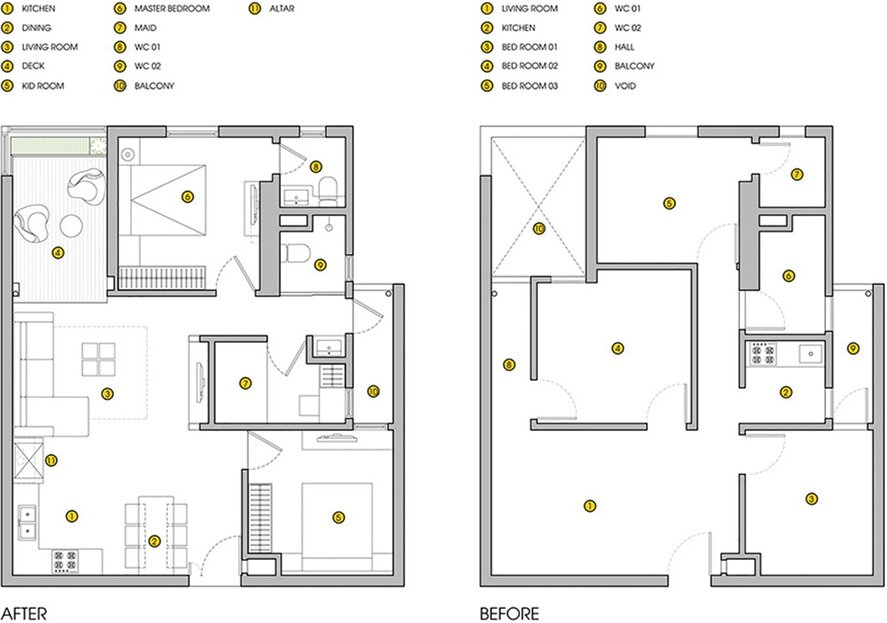 The finish is bright, fresh and colorful. The wall tiles found throughout the apartment add a sense of playfulness, while the varying ceiling levels, recessed lighting, and custom storage solutions provide for the functional needs of the family.
For more small apartments check out the HB6B Apartment in Stockholm that's been partially renovated, but also retains some of its existing character. Or Tower Apartment, a micro home split over several levels in France by Agence SML. See all apartments.
Via ArchDaily
Photos: Le Anh Duc