Located near the city center of Tokyo, this small cedar-clad house is set on an awkward corner lot in a densely populated residential neighborhood. A local architecture firm called Atelier KUKKA Architects were responsible for providing a functional home for the owner.
The project, dubbed House U, is flanked by other buildings on three of its sides and stands out against the otherwise beige backdrop. The client approached the architects and asked for a home that would look "like an object" in the street, and also frame views of the nearby cherry tree.
Like any street in Tokyo, this one sees plenty of vehicle and pedestrian traffic. To maintain the owners privacy, while also drawing in enough natural light, the windows have been placed both high and low, with wooden frames protruding from the outside face.
Partitions are used to limit views of the inside from the outside, and also to define different rooms. The color scheme is a mix of wood, white and dark blue. The wood finishes are limited to the floors, ceiling and a few of the built-in furniture pieces.
The first floor contains a recessed entrance that has access to a coat closet, and leads into the main living area. The living room has a partial open plan layout, with the dark blue feature wall separating the it from the dining area and kitchen.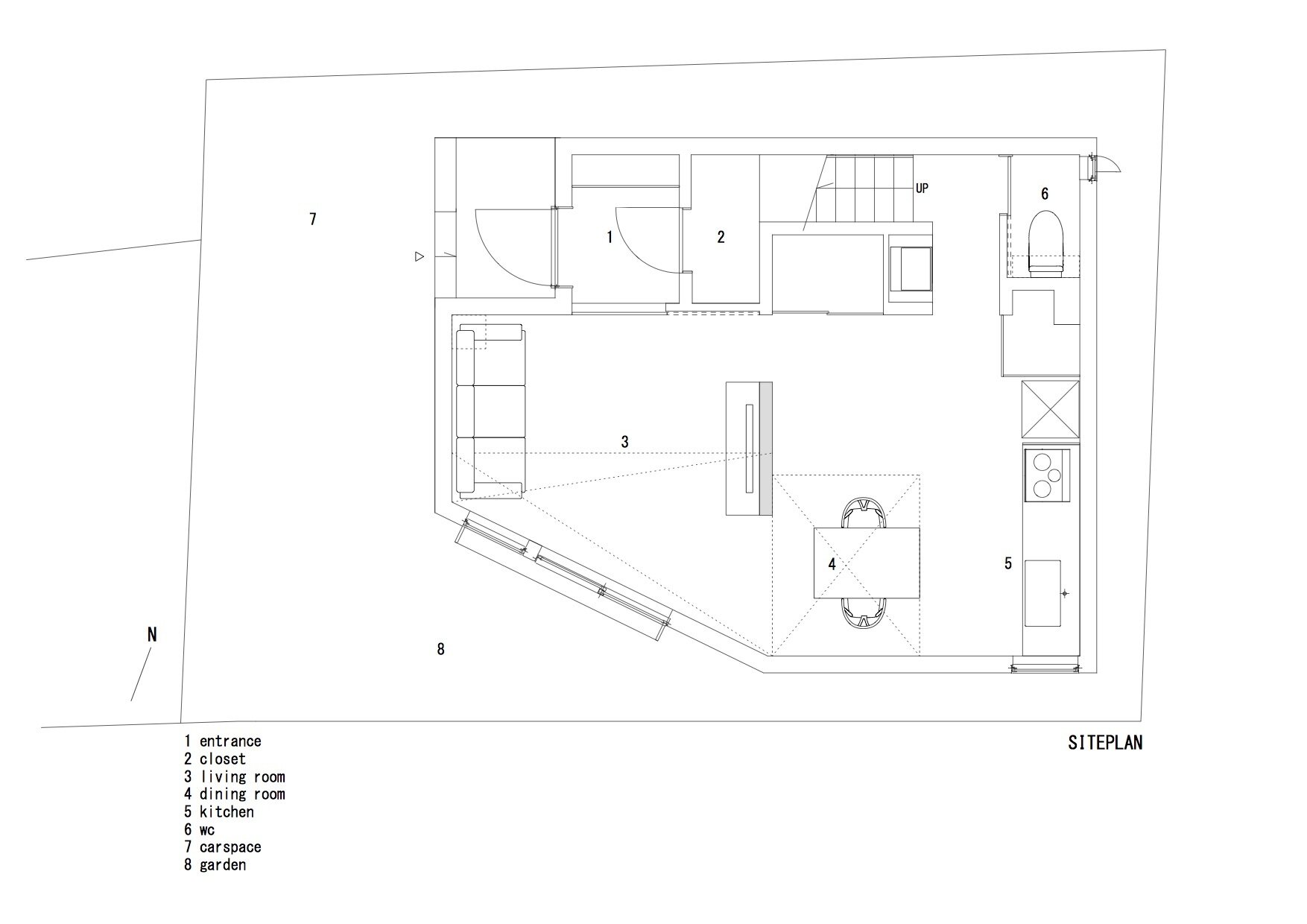 The home's toilet can be found sandwiched into a small space opposite the stairs. The staircase leads up to a landing with another clothing closet. From the landing you can access a work/study room, a Japanese room/bedroom, and the bathroom/powder room. There's also a small corner terrace that overlooks the street below.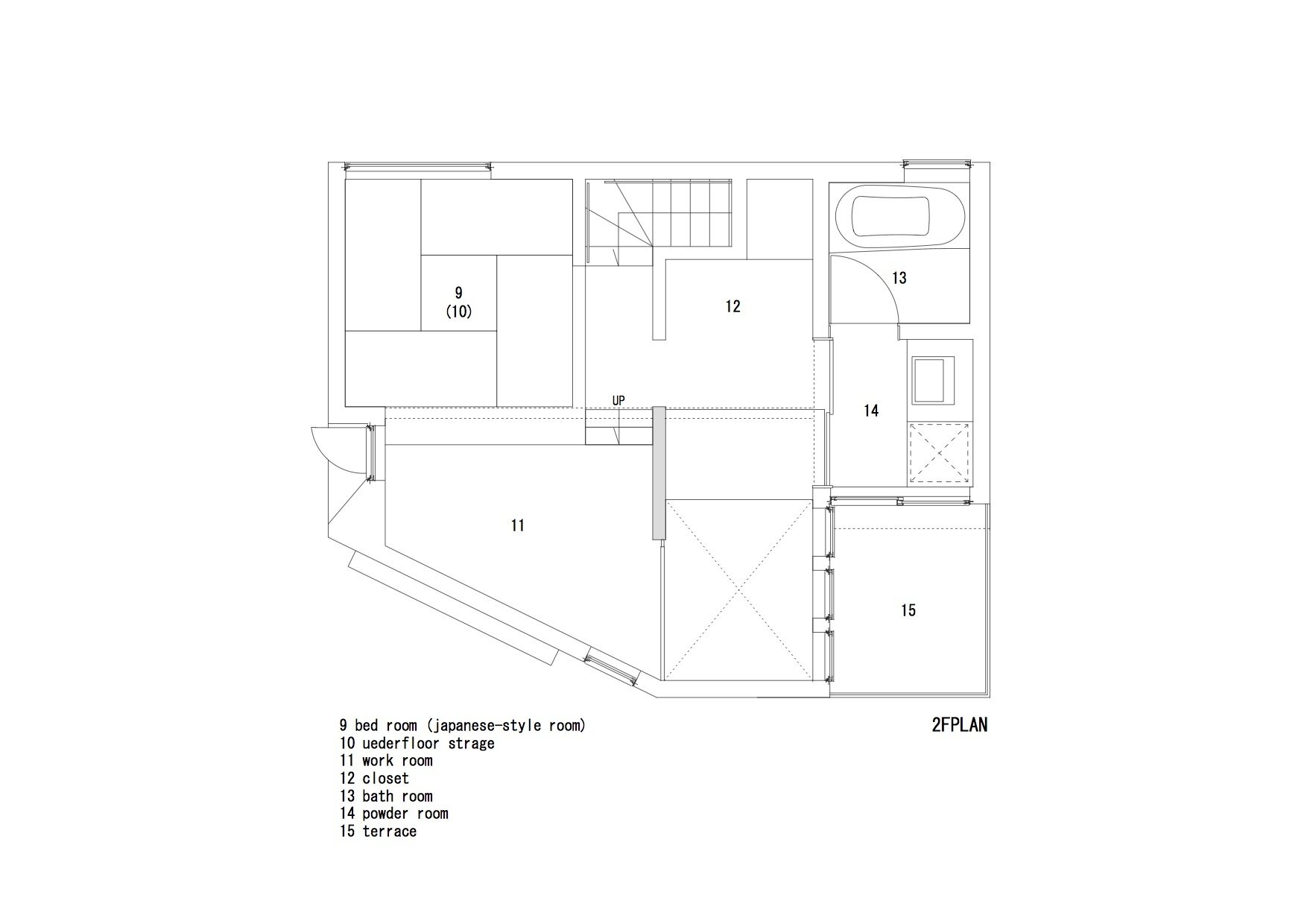 For more Japanese houses check out this Tokyo apartment renovation that embraces the "unfinished" style. Or, this narrow townhouse by Alphaville Architects. See all Japanese houses.
Via ArchDaily
Photos: Kai Nakamura