Dubbed "House to Catch the Tree", this small two-bedroom family home from Japan attempts to mirror its exterior surroundings. The house has been designed by local architecture firm Takeru Shoji Architects, and is set near the entrance to a shrine in Nagaoko, Niigata.
The house is surrounded by 200-year-old Japanese elm trees. It was these trees, and their proportions, that the designers attempted to mimic. As a result, the property has a small footprint with two main floors but is 26 feet (8 meters) tall.
By creating such a tall structure the architects were able to provide views that would frame the branches of the trees, as opposed to their trunks. Other requirements from the clients included that it be flexible in usage, allowing it to be adopted and changed over time.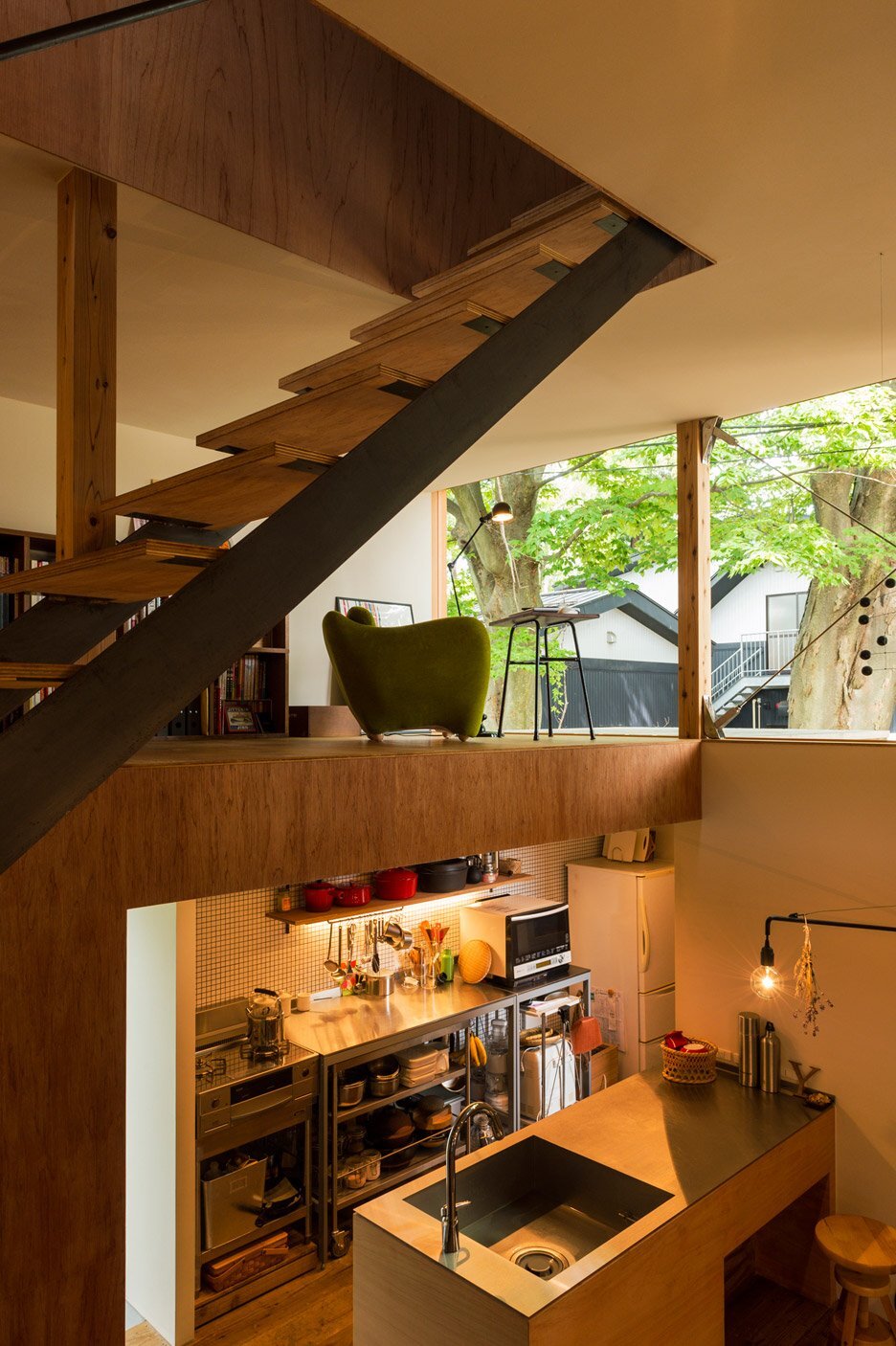 The first floor features a double height ceiling and contains a Japanese entry way (known as a doma), the kitchen, living and dining area, as well as a toilet. A mezzanine has been placed between the first and second floors. It serves as a small workspace and has a balcony that faces the trees.
The second floor has been divided up into a series of smaller rooms. It contains a master bedroom, the children's room, a walk-in closet, a bathroom and a washroom. The windows of the first floor have been placed up high, at the level of the mezzanine. This has the effect of drawing your eyes upwards to look at the underside of the foliage.
The interior finish is a mix of dark woods and light walls. The overall effect creates quite a dark and moody atmosphere. The exterior is clad vertically with western red cedar, again emphasising its height. From the architect: "Sunlight filtering through the trees enters the living room in summer. Colourful leaves fall on the table in autumn. The experience is as if we ate, slept, read and played in the forest."
For more small Japanese houses check out this design by Shinichiro Akasake that's built with future-use in mind. Or, this home for a pottery artist that combines work and home. See all Japanese houses.
Via Dezeen
Photos: Isamu Murai