Called House Sømme and designed by the Norwegian architecture firm, Knut Hjeltnes, this small prefabricated house in Oslo aims to make the most of the space available to it. Over the past few years Oslo has seen a number of large villa-like sites, and houses pop up. House Sømme has taken a different approach and occupies a small plot between its much larger contemporaries.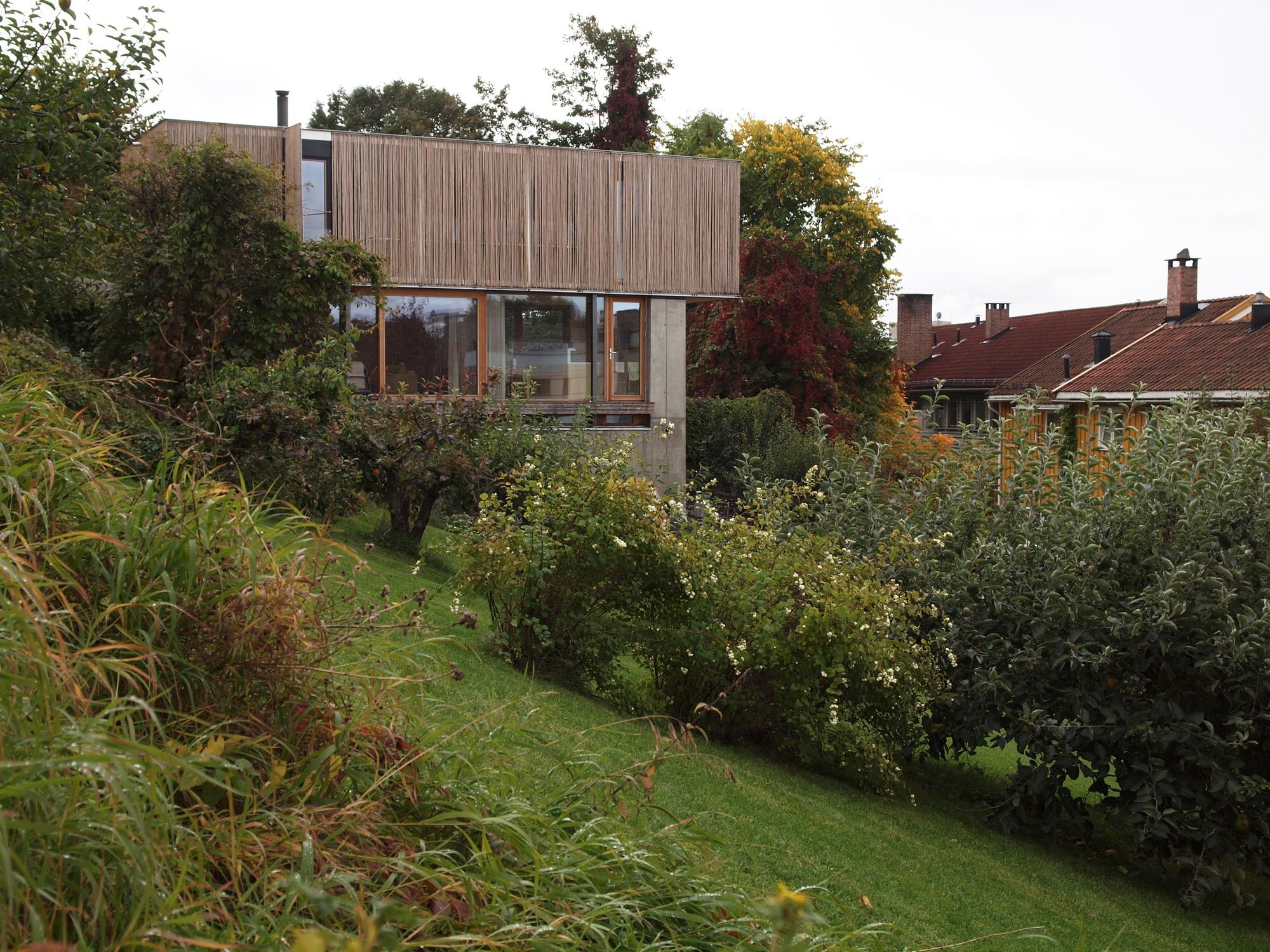 The house was designed to accommodate eight people living under its roof – a challenge for a home of this size. The house was built in sections which were prefabricated in a factory and then craned into position on the site. Due to the site's slope, it was determined that a concrete foundation was most suitable. The foundation layer is extended upwards to create a basement-like ground floor that's partly embedded into the ground.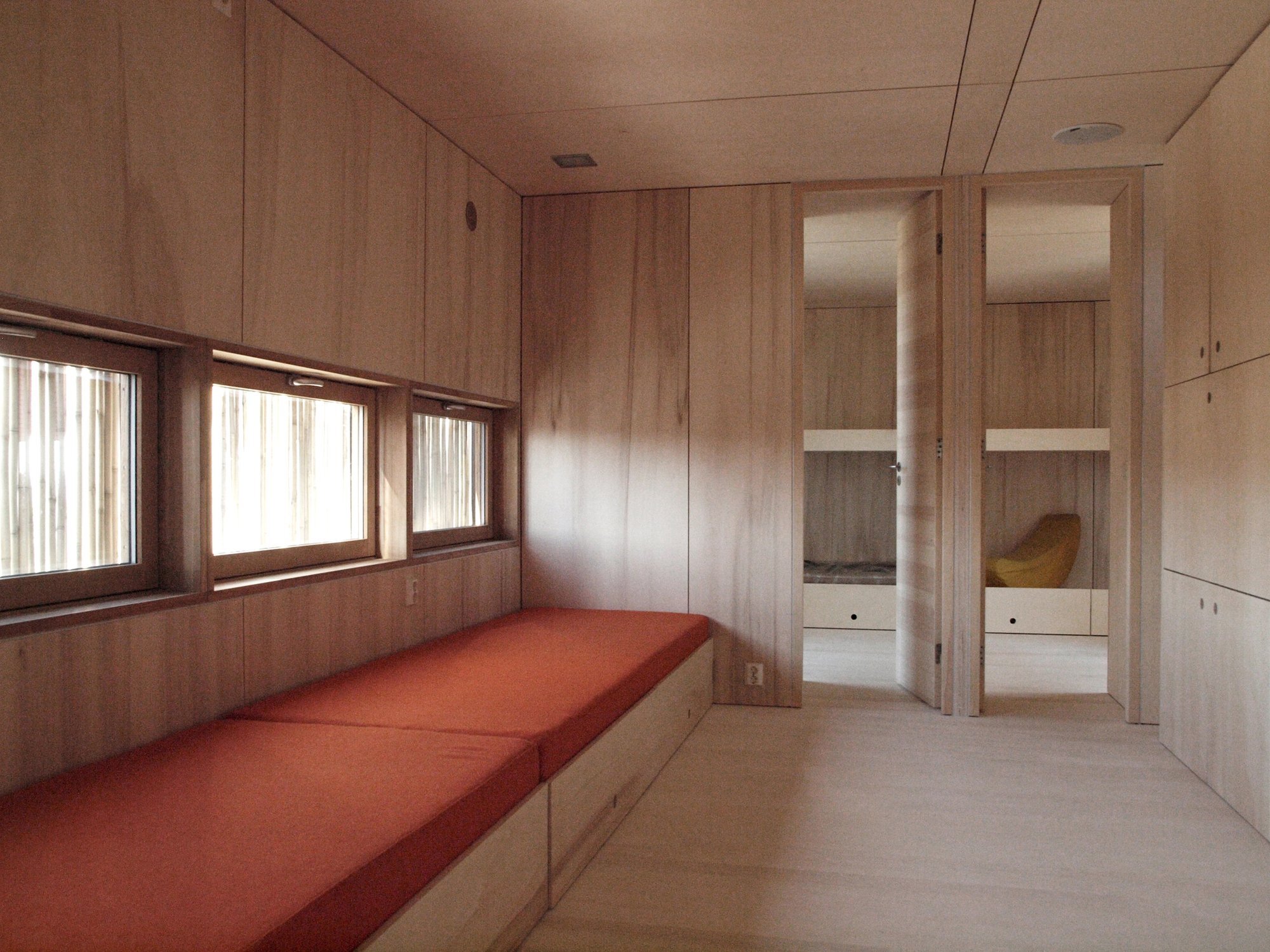 The upper floor of the house (the prefab sections) is built out of two wooden "boxes" that are simply stacked on top of concrete section and fastened together. The bottom half of House Sømme makes no attempt to hide its form, the concrete is left on show with no covering, paint or cladding. However, the upper timber box features a bamboo façade, preventing the concrete from dominating the overall aesthetic.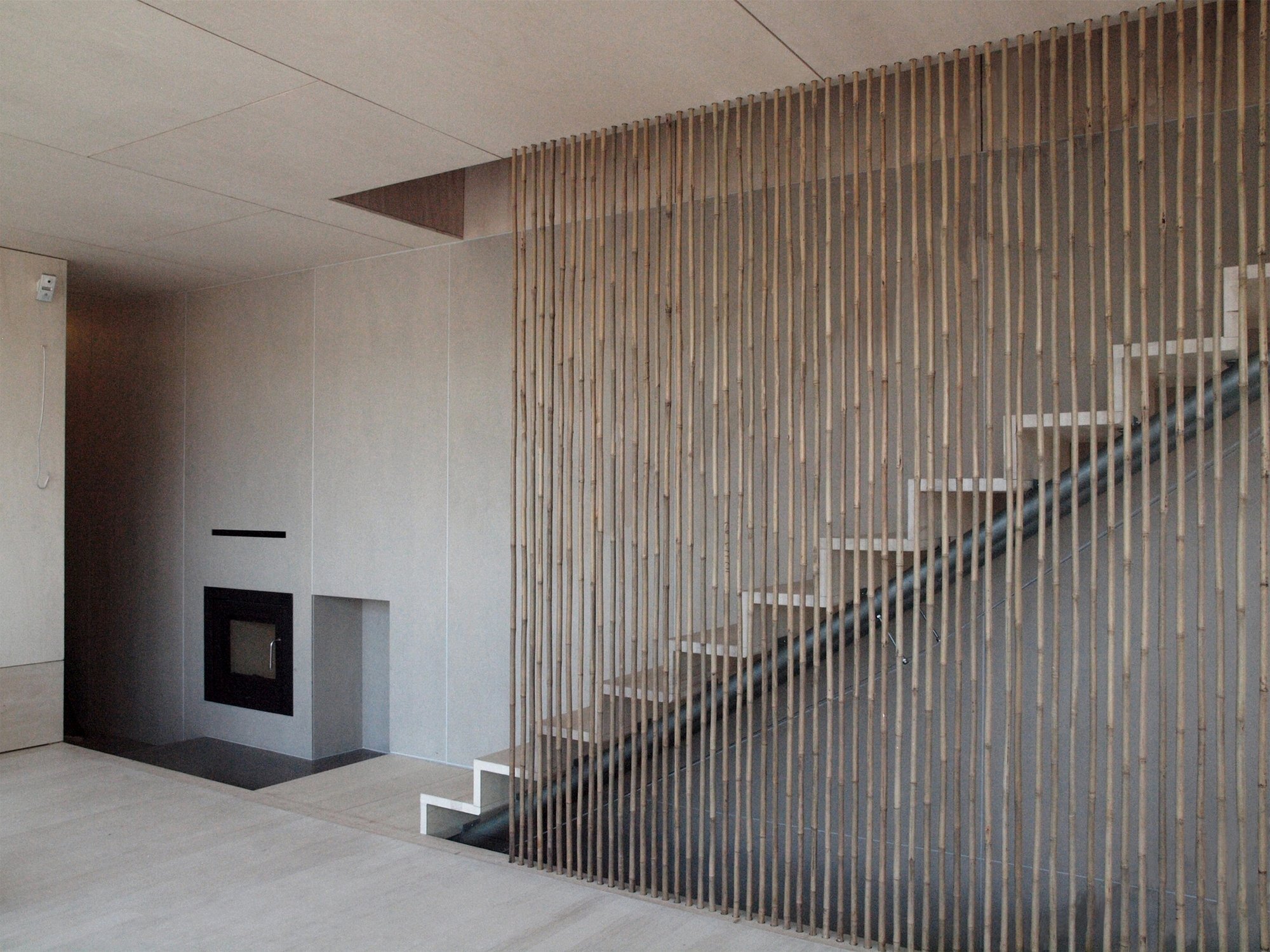 The interior of the house is a light and bright thanks to the large floor-to-ceiling windows placed along its length. The floors, walls and ceiling are finished in a light wood (possibly interior grade plywood). Lights and fixtures have been embedded into the walls ceilings to create a flush, uninterrupted finish.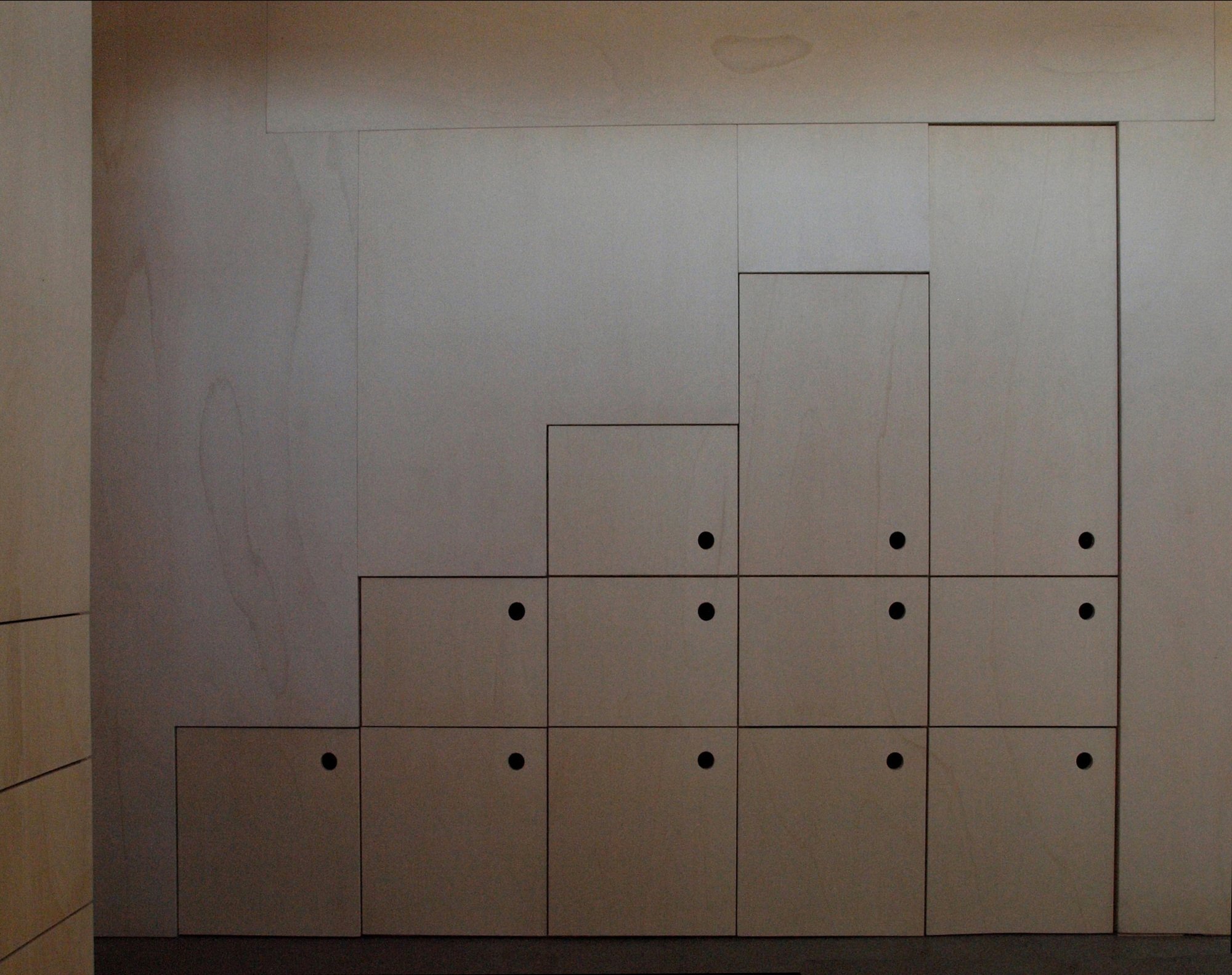 Lightweight timber stairs are supported by a small steel beam, almost giving the impression that they're a set of floating stairs. To provide light to the stairwell without leaving the space open, bamboo has again been used, allowing the designers to create a safe transition between the floors (however, there doesn't appear to be any handrail).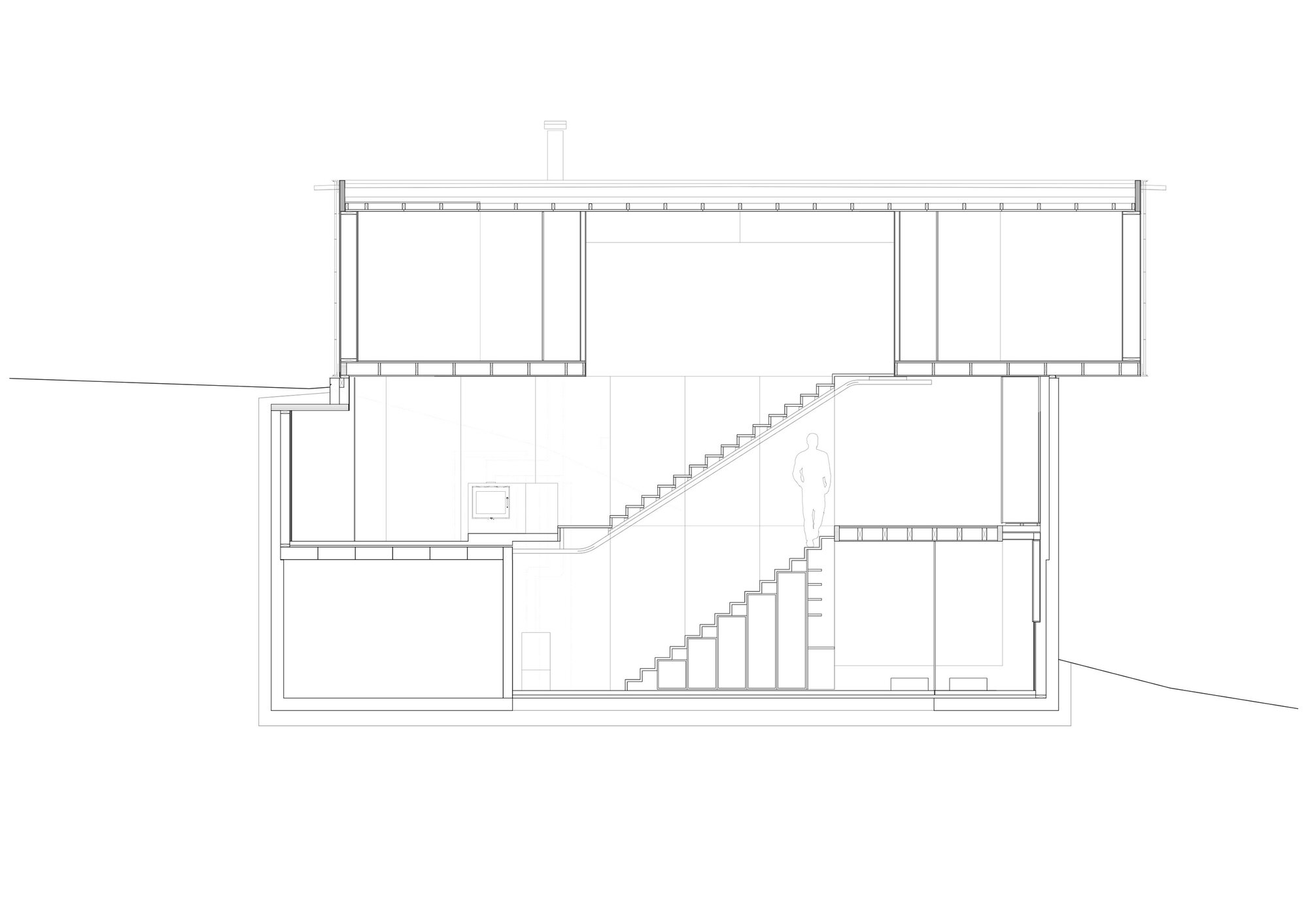 Like the lights and fixtures, the storage compartments are also built into the walls. In the pictures its shown as a rather empty and minimalist, but they were probably taken prior to the family moving in – no doubt the house is much more lively now that it's occupied by eight people. The upper tier of the house was intended to be used by the child, whereas the lower and more private floors are meant to be used by the adults.
For more prefab houses check out the Y-Cube by Richard Rogers that aims to tackle the UK housing market. Or the Minimod, a stunning minimalist, off-grid micro home by MAPA Architects. See all prefab.
Via ArchDaily
Photos: Knut Hjeltnes