This modern Japanese home can be found in a dense residential neighborhood in Osaka, Japan. Called the "House of Shinamoto-Cho" the designers, Container Design, sought to align the new addition within the existing residential grid to provide a visual connection with the immediate surroundings.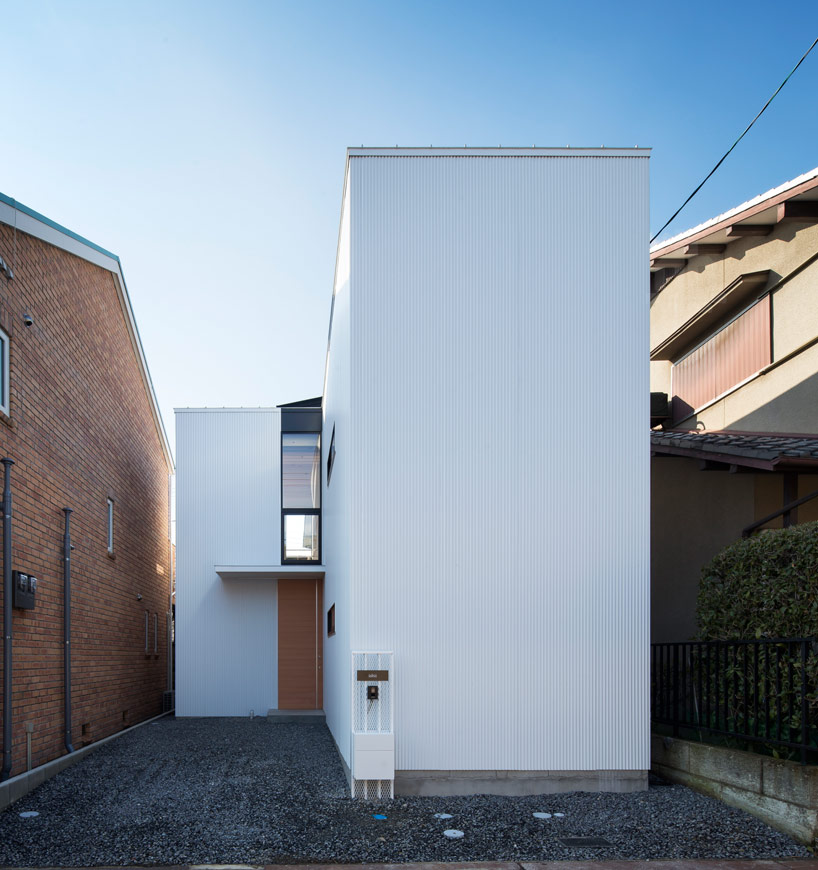 The building has been oriented to provide framed views of the regions' mountains, creating a subtle relationship with nature. Like the Long Window House by Another Apartment, the House of Shinamoto-Cho uses carefully positioned and sized windows to provide natural lighting without compromising the privacy of the occupants.
It's become quite common to find new Japanese homes being built on narrow lots within the densely populated city regions. According to DesignBoom, the "central axis cuts through the heart of the linear design allowing for a clear spatial organization of rooms and programs."
The exterior of the house is clad with galvanized steel sheets, and the interior features a mix of materials. It has a cedar plate Cena plywood and crushed stone floor. The walls are clad with painted gypsum board, and the ceiling is made up of softwood plywood.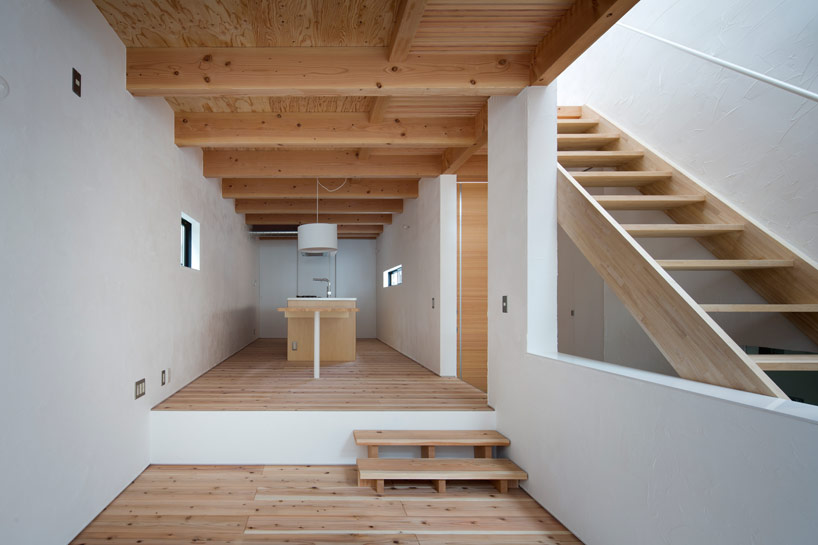 The ground floor contains a living room, dining room and kitchen. The bedrooms and bathroom can be found on the second story. The upper floor is brightly lit from above by skylights, and some of the light is allowed to filter down to the ground floor by the wood-slate floor and open staircase – a common feature of these narrow homes.
Overall the house is built on a site that measures approximately 45 square meters (484 square feet). The house itself contains 87 square meters (932 square feet) of usable floor space.
For more modern Japanese houses check out this narrow house in a dense Tokyo neighborhood that's designed to provide privacy and ample natural lighting. Or this compact home that's designed for several generations of the same family. See all Japanese houses.
Via DesignBoom
Photos: Eiji Tomita