This small house in Shibuya, Tokyo, has been designed by architecture firm Coelacanth and Associates. Called House SH, the building is nestled between adjacent houses in the dense urban neighborhood.
The house contains three floor levels supported by a steel structure. The combined floor area adds up to 700 square feet (65 square meters). The area is home to a number of buildings both on the same scale as House SH, and much larger apartment blocks.
The exterior is clad with seam metal sheets, and the second floor juts out slightly to create a sheltered entrance below, and an outside deck above. Long narrow windows have been employed to draw in as much natural light as possible on the confined site, without compromising the inhabitant's privacy.
The interior is light, bright and minimalist. The walls are clad with plywood sheets, whereas the walls and floor both have a bright-white epoxy finish. Some of the steel structure is on show, with slender columns piercing through the floors, helping to form the living spaces.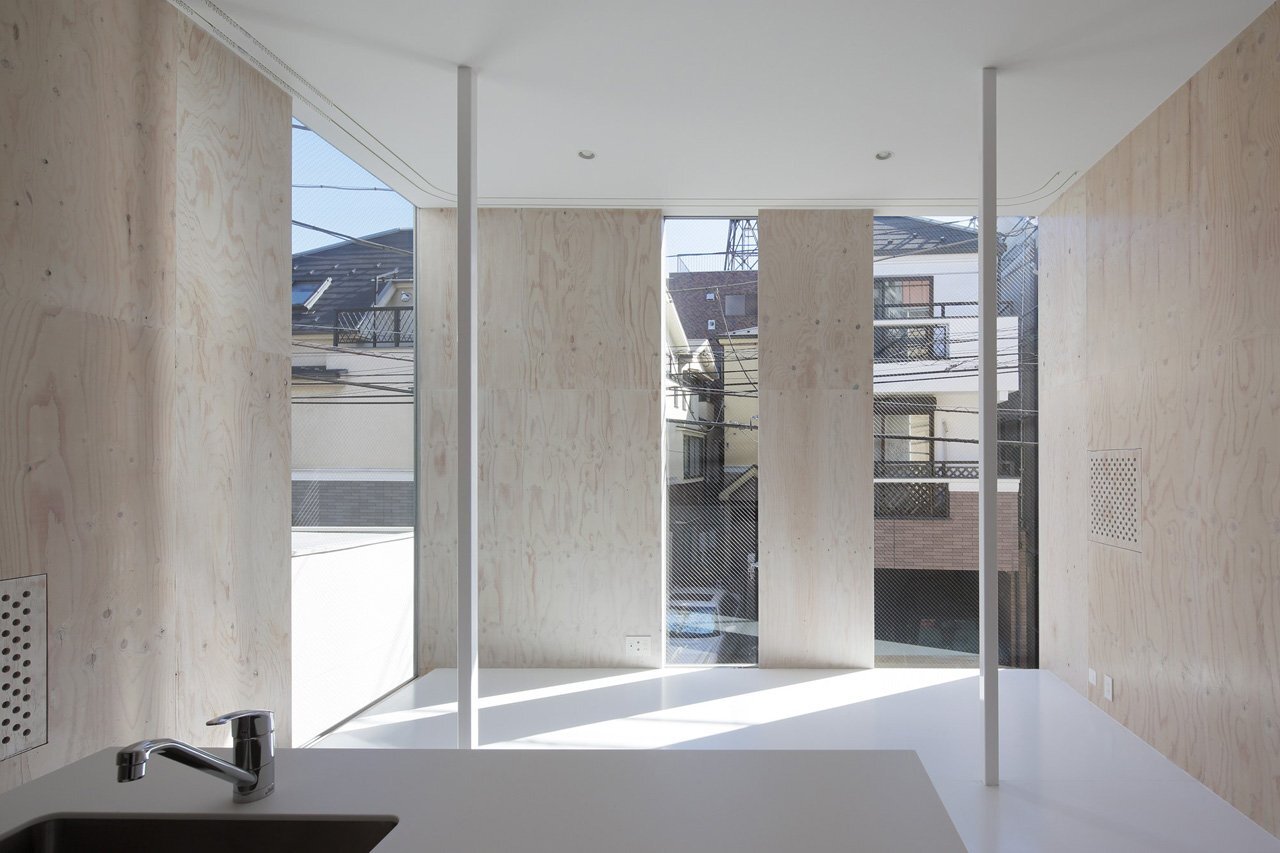 The fixtures are a simple affair. The kitchen and living area are set on the second storey. The kitchen doubles up on function by also serving as a laundry area, with the washer-dryer set next to the refrigerator. The floor-to-ceiling windows of the living area contain sweeping double curtains to maintain privacy.
For Japanese houses check out this house that features rooms defined by a series of wooden boxes. Or, this small house by Harunatsu Arch in Izumo. See all Japanese houses.
Via Design Milk
Photos: Coelacanth and Associates