Originally a worn-down cottage from the 1950's with a 1970's extension, this house was taken under the wing of the Johannes Norlander Arkitektur in 2010 to update both the interior and exterior of the building. Called House Morran, the house is set on an island in the Gothenburg Archipelago of Sweden.
House Morran has a footprint of 80 square meters (861 square feet) and features a cladding system that's based on the traditional method of preserving wooden boats. The exterior walls are covered with plywood that's been coated in a black pine tar. The roof structure has been covered with tar paper, and has a slim plywood eaves overhang with integrated aluminium gutters.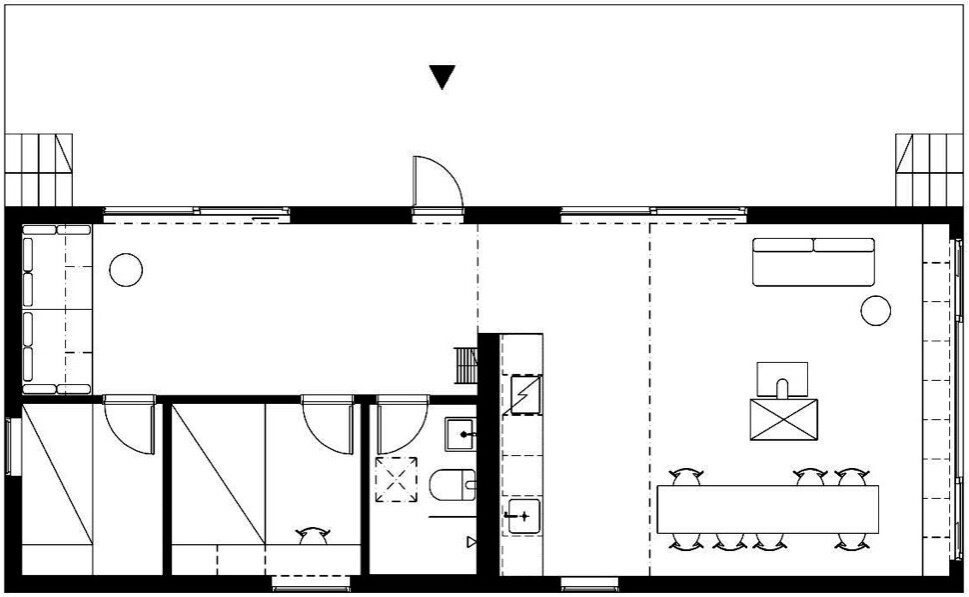 The interior, like the exterior, is clad almost entirely with plywood, but unlike the exterior the interior walls have a natural finish. The light pine plywood finish adds a textural quality to space without sapping too much of the natural light. It also serves to reinforce the building against wind loads.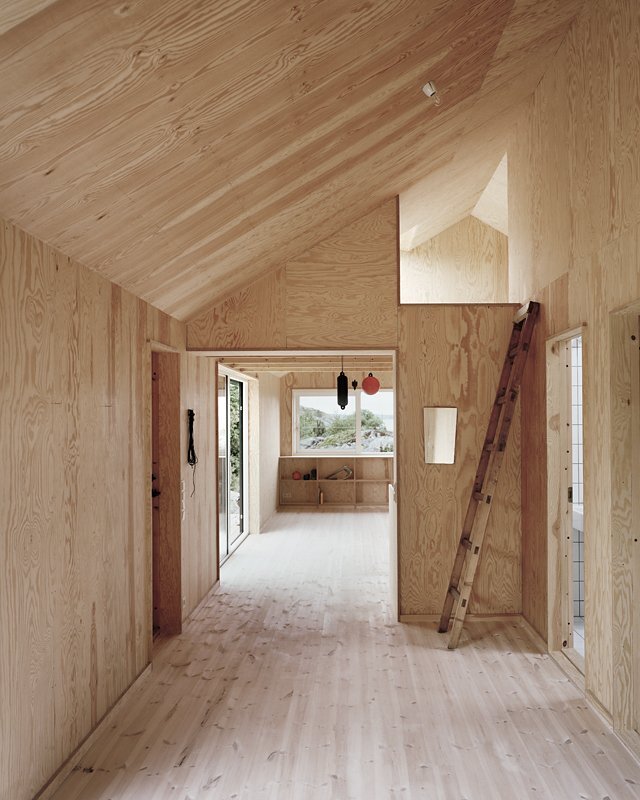 The floor plan has been split up into two main sections. The left hand side contains the living room, a dining area and kitchen, whereas on the right side of the building you'll find the bedrooms, bathroom and a small reading nook. The kitchen, dining area and living room are all contained in a single open plan space that features windows on three walls.
There are two bedrooms in the house, both of which are really quite small. One contains a single bed, and the other has a small double. By comparison the hallway connecting the bedrooms is relatively large. There's a small opening above the hallway to the loft that's accessible by ladder.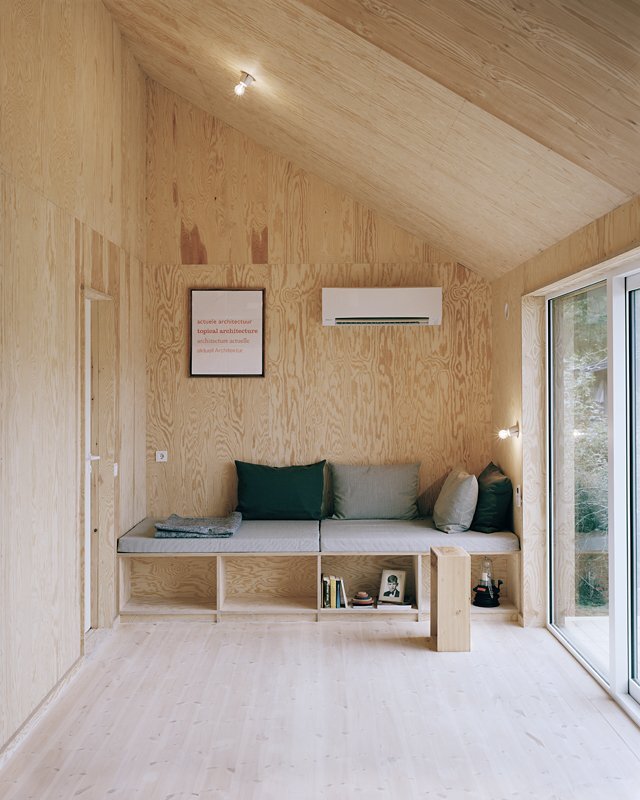 According to the architect, very little of the original structure was modified: "The building volume and most of the structure has been kept intact, in order not to exploit the landscape but just to refine and strengthen the qualities already existing on the site."
For more small houses check out this small 540 square foot family home on Sauvie Island near Portland. Or this house in Slovakia that was built for $100,000 and designed by JRKVC. See all small houses.
Via Inhabitat
Photos: Rasmus Norlander