This small, affordable house has been designed by the Paris-based architecture studio ARBA. They were tasked with creating a minimalist house that takes advantage of the surrounding countryside views, with a relatively small budget.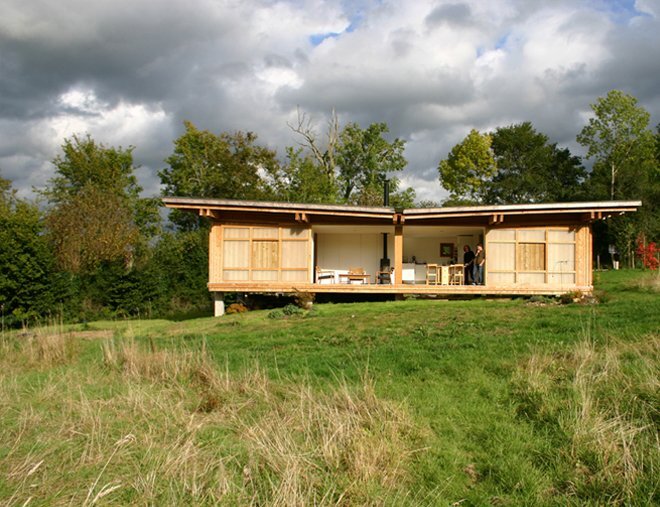 The project has been dubbed "The House in The Meadow" by the architects, and can be added to the firm's growing portfolio of affordable housing solutions. The building itself contains 840 square feet (78 square meters) of living space, and cost €136,000, or $154,000.
The House in The Meadow is built from a post and beam timber frame. The exterior walls have been finished with larch cladding, and the roof features galvanised steel. The materials and form of the building work together to create a home which slots into the environment without overpowering the natural surroundings.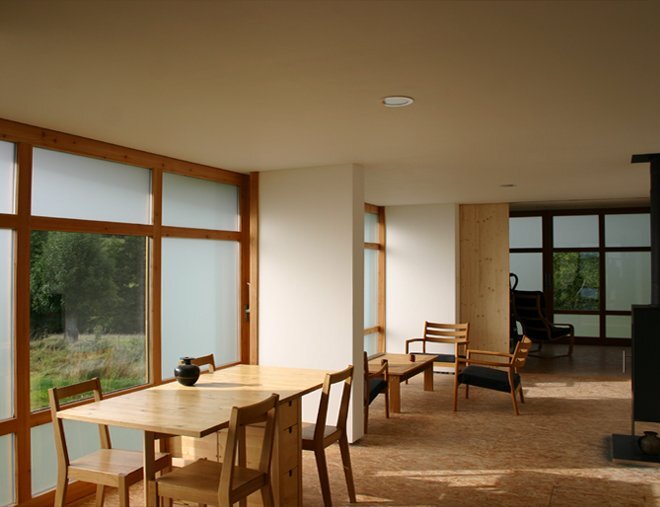 The front wall of the house contains two large sliding doors that allow the interior living spaces to be opened up to the outside world. The main body of the home features an open plan living room, dining area, and kitchen. There's also a bathroom, and laundry room found behind the living room.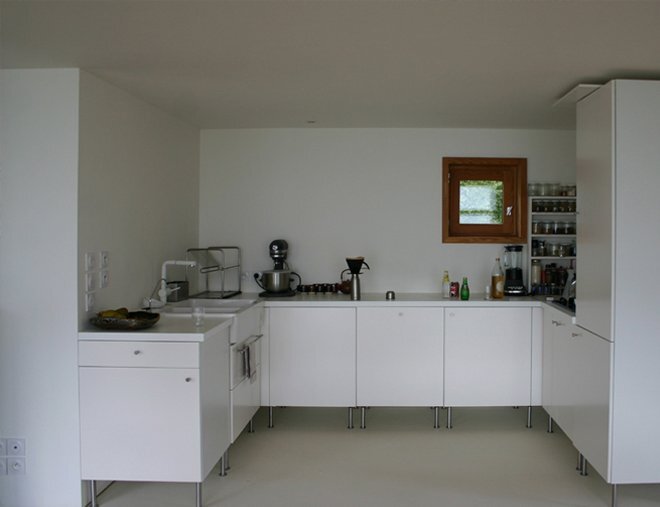 The remaining spaces have been dedicated to a study which doubles as an inner retreat from the main living areas. On the opposite end of the home you'll find a large master bedroom complete with built in storage and views looking out over the landscape.
The interior has been furnished and finished simply. The walls are made of white-painted drywall, and the floor looks to be OSB sheeting. The house is insulated with wool, and heated by a wood-burning stove that's large enough to keep the whole place toasty during the winter months.
For more small houses check out this guest house from Barcelona that gets a modern makeover. Or, this family home in Czech Republic called Uhlik House. See all small houses.