Set in Mie Prefecture, this small Japanese house has been designed by Aichi-based architecture firm, Kazuki Moroe. Dubbed the House in Toin, it sits next to a Shinto shrine. The shrine informed the overall size and shape of the house as the architects didn't want it to overpower its neighbor.
House in Toin features four distinct volumes, each with a ceiling hight taller than the previous. The different ceiling heights offer the inhabitants varying perspectives from both inside the house, and looking outward to the immediate surroundings.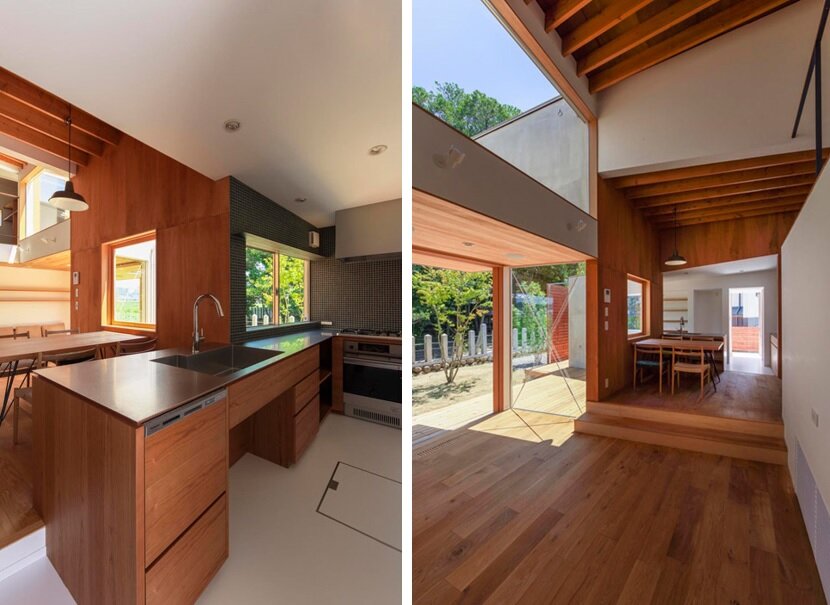 Each of the four volumes is individually smaller than the shrine – an aspect which Moroe felt was key to producing a building paid respect to its neighbor. From the architect: "I thought about how a house confronts with the forest of the Shinto shrine. I divided the building into four boxes to assume a smaller scale."
The interior is finished in a mix of white-painted drywall, and the warm tones of plywood sheeting. Large windows provide views out over the shrine and bring in plenty of natural light to help combat the amount of light being absorbed by the wood.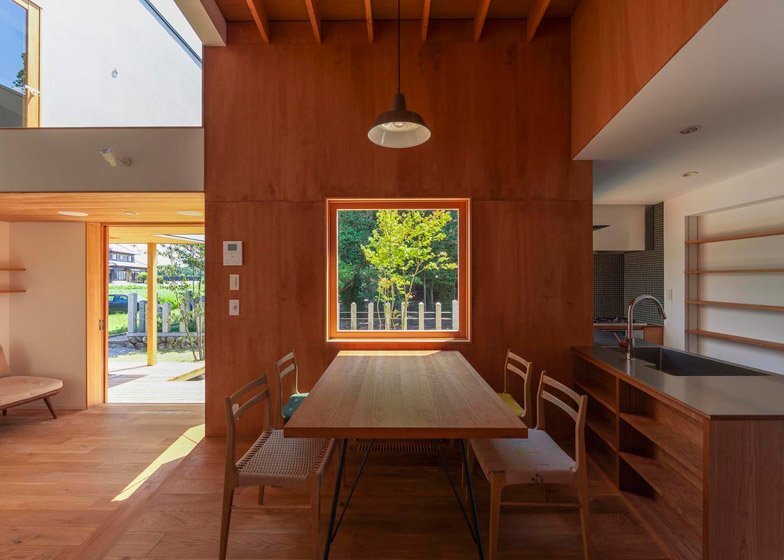 The first floor contains the kitchen to the rear, a wash room, dining room, living room, Japanese room, and a toilet. A staircase in the living room leads up to the master bedroom with a separate closet and terrace, and two further rooms which look to be studies. A set of ladders in each of the studies leads up to a sleeping space.
The final level of the house is accessed by a staircase and features a single room, a small retreat from the main body of the home.
For more Japanese houses check out the Boundary House which features a cost effective steel frame structure. Or, this redesign of a traditional Japanese house by Tato Architects. See all Japanese houses.
Via Dezeen
Photos: Yuko Tada