Sides Core, an Osaka based architecture firm, were responsible for designing and delivering this family home in Kobe. The house, simply dubbed "House in Mikage", has been conceived as a series of simple wooden containers.
This wasn't the first occasion that the family had worked with the architects – they first met 15 years ago when they asked them to create a beauty salon. This time around their needs are a little bit different with a young family to cater for.
The "containers" act as dedicated living areas, but the designers wanted these spaces to be flexible enough in nature so as to allow them meet the changing needs of the family over time. The timber frame structure helps to form the regular cuboid shape found throughout.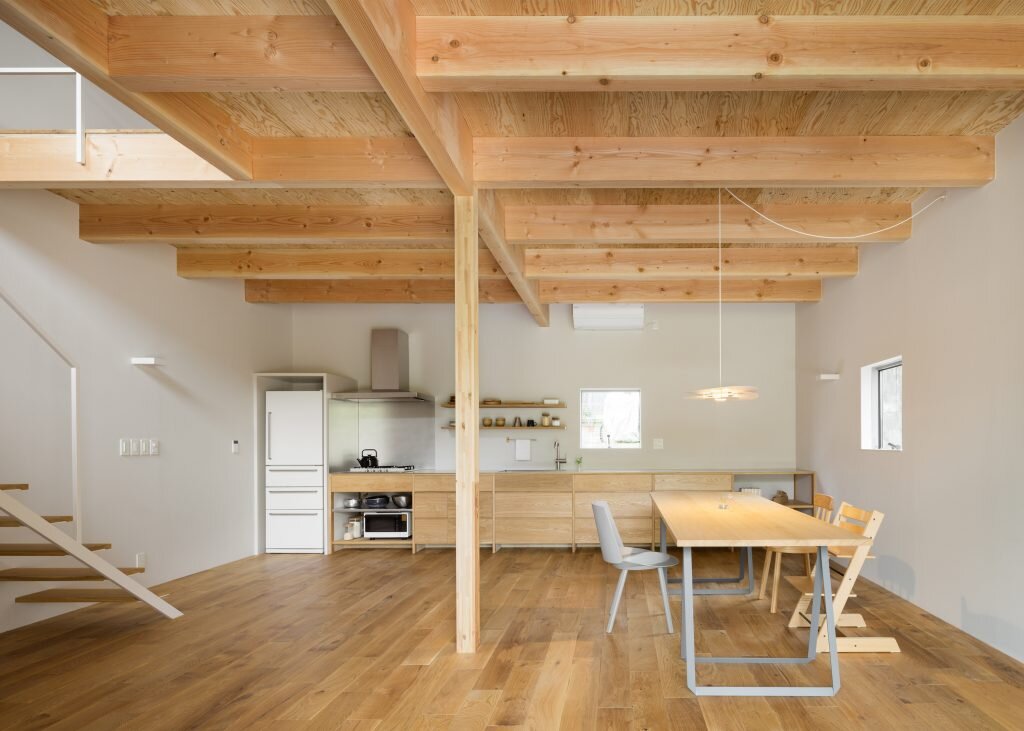 From the architects: "Simple containers made of quality materials are the easiest to use. You don't grow tired of them, and they bring out the best in whatever is inside. We think of living spaces as containers that bring out the best in your family and your life."
The site is set on a raised plot of land in the outskirts of Kobe. It features a two parking bays to the front with a series of steps leading up to the main entrance. On the inside the house contains an open plan layout on the first floor. It consists of a long gable end kitchen, dining area and a toilet/storage area.
The first floor is completely uninterrupted, save for one central timber post. Beyond the dining area there's also a small exterior terrace. The second floor consists of the bedrooms (the parent's and child's), a spacious bathroom/washroom and a small veranda that overlooks the street to the front and forested cliffs in the distance.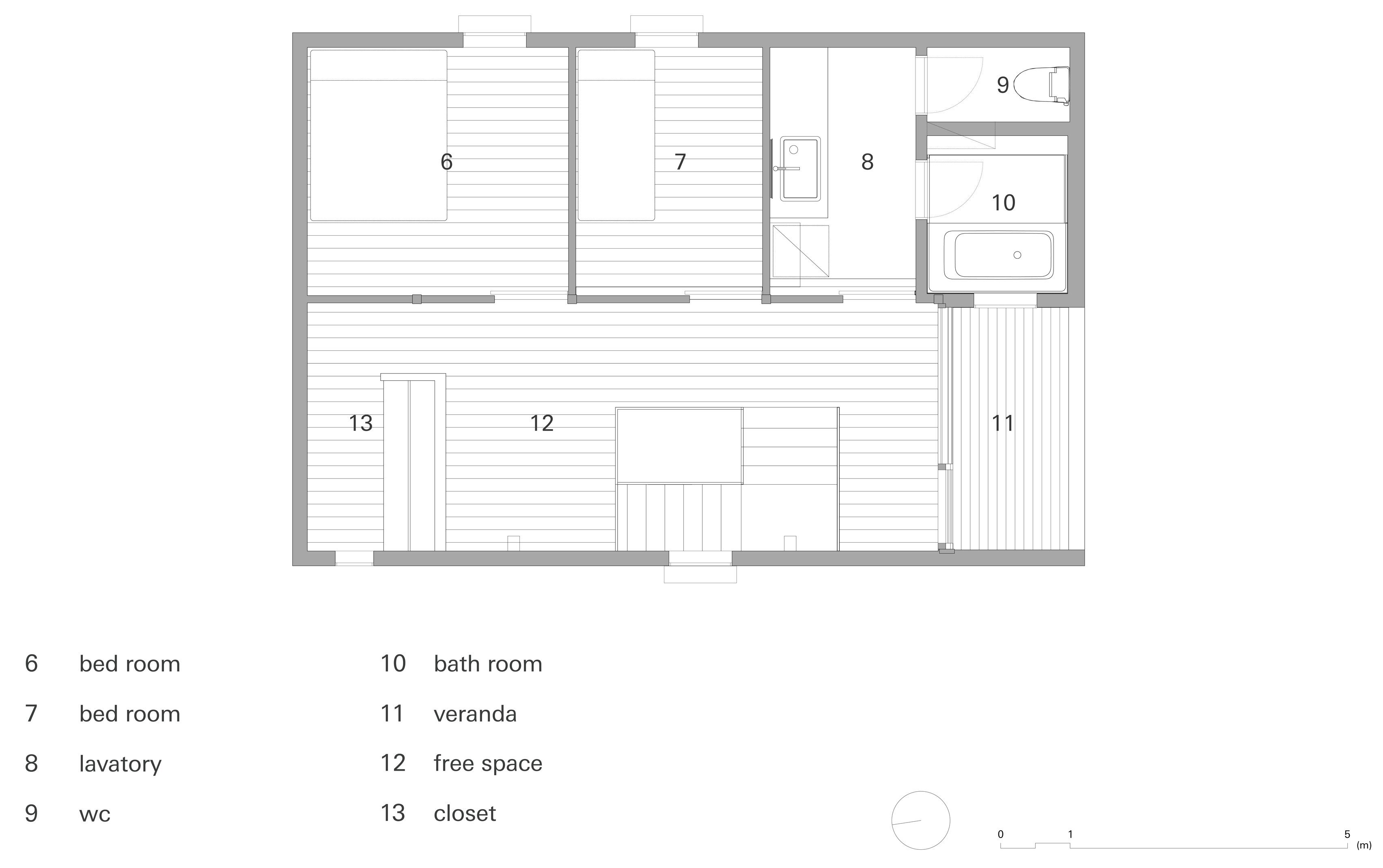 All in all, it's a serene home with a nice balance between wood elements and white walls. The simple layout, and large open plan space found on the first floor, help the house to remain flexible in terms of how it's used. From the architects: "Nature is present in the house…Exposed structural elements in equal pitch showcase the wood's natural character, while straddling and connecting inside and outside."
For more Japanese houses check out Casa O, a Tokyo renovation that's enclosed by the city. Or, House in Hommachi, a 3-meter-wide home. See all Japanese houses.
Via Dezeen
Photos: Takumi Ota