This project, set in the city of Babahoyo in Ecuador, attempts to address the fast-growing population demands of one of its many suburban neighborhoods. The architects, aiming to set a precedent for future builds, focused on the use of simple, readily available materials.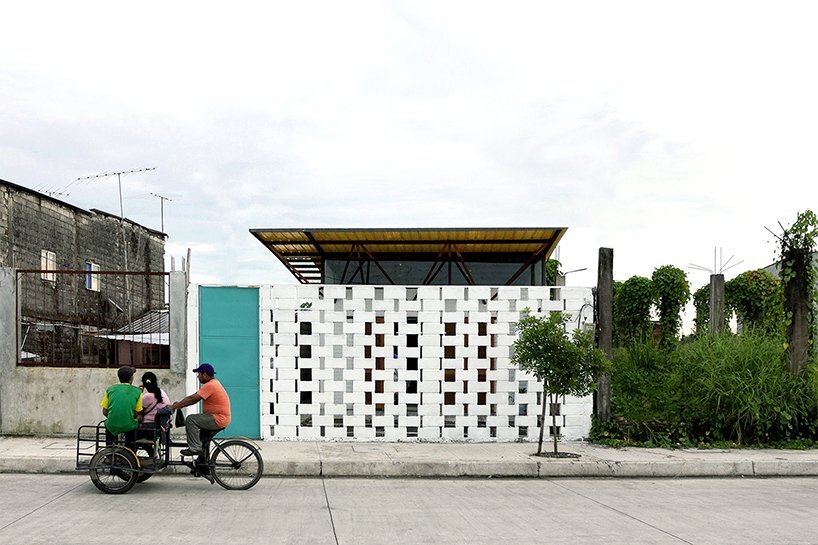 The project has been dubbed "House for Someone Like Me". The work was carried out on the behalf of the owner, a young entrepreneur and mother of two, who manages her own business selling fruit and vegetables in the city center. She contacted a local firm, Natura Futura Arquitectura, to design a small but functional home for her and her family.
The house is set on a plot measuring 23-by-66 feet (7-by-20 meters). The construction materials make use of basic typologies, but are arranged in such as way as to form a unique aesthetic (like the brickwork pattern seen to the front of the property).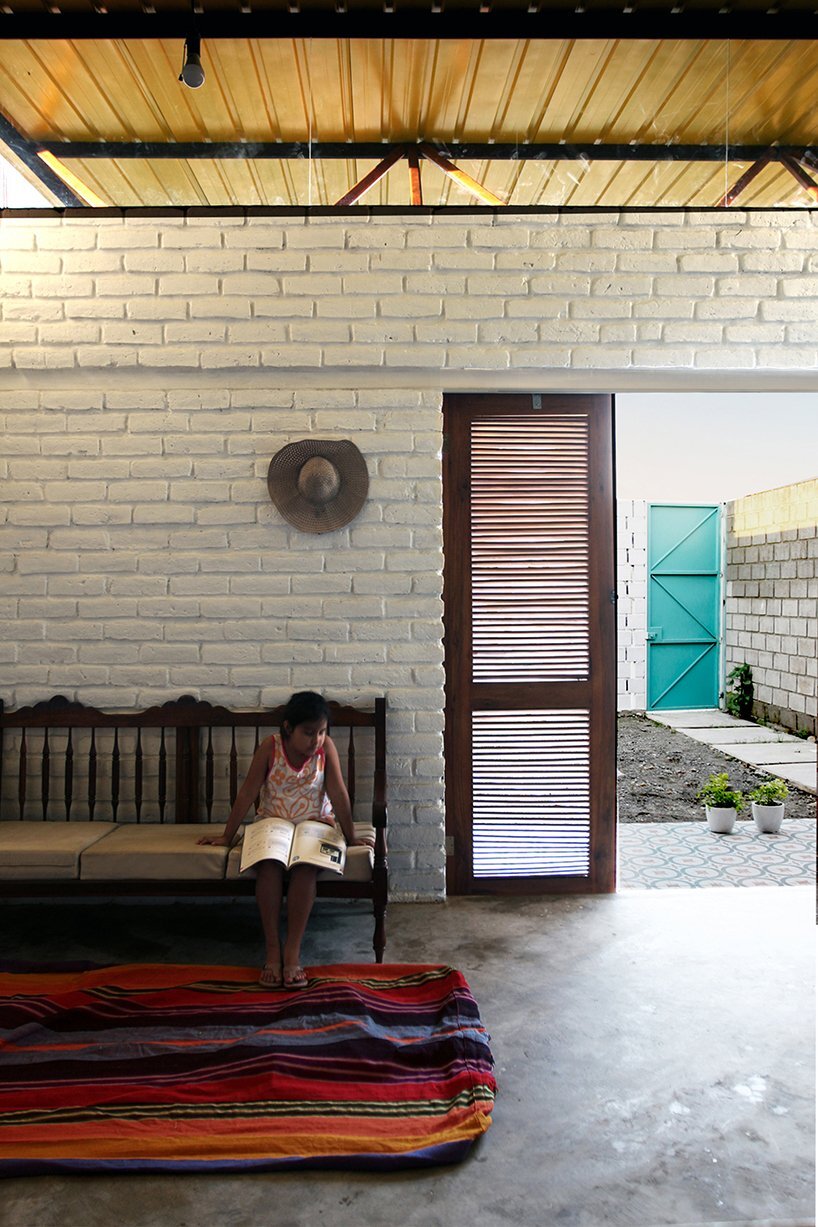 The main structure of the home is constructed mainly from masonry block and bricks. Doors and windows were finished in a mix of wood and metal. In terms of layout, the house is split up into two main sections: the public living areas, containing the living room, kitchen and dining area; and the private living areas, composed mainly of the bedrooms and bathrooms.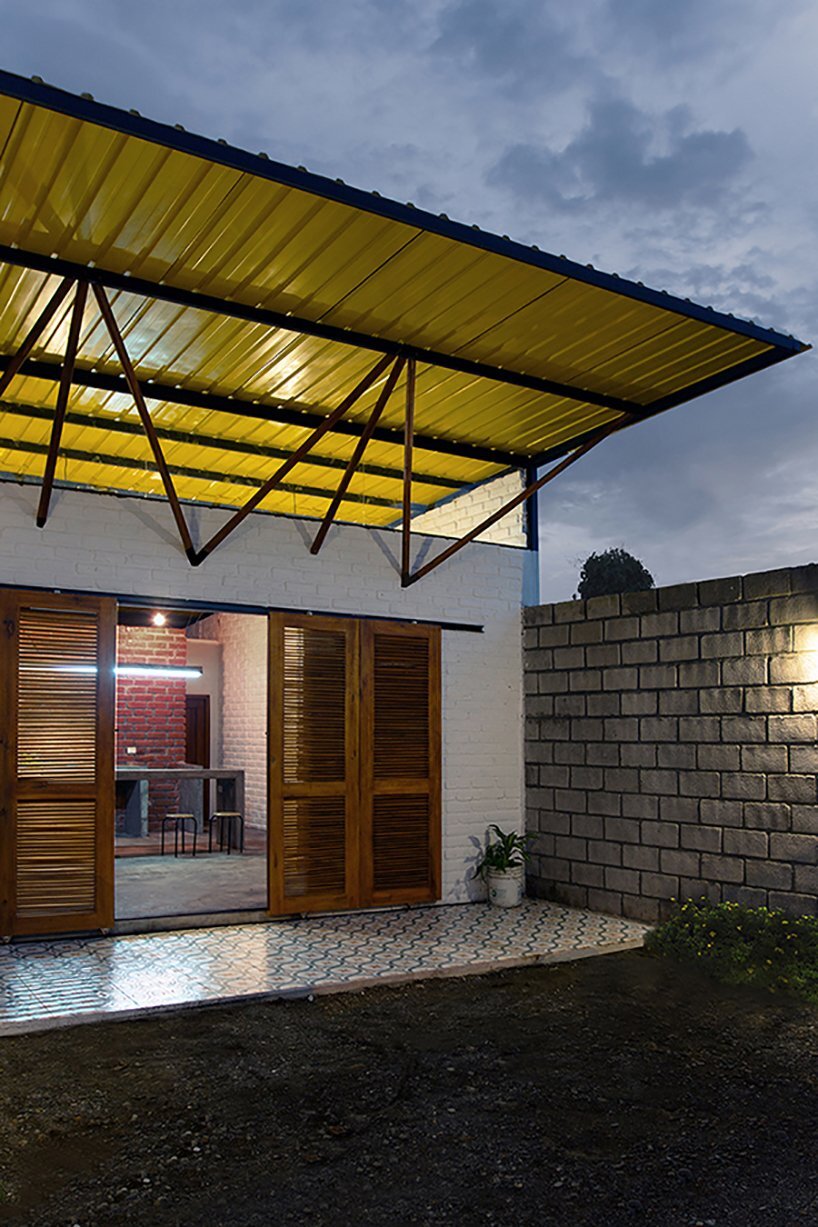 The main living area features a series of folding doors that allow it to be opened up to the rear garden. According to the architects, the aim was to create a "connective space that converges in different activities". All told, the two bedroom house contains a total of 915 square feet (85 square meters) of living space.
From the architects: "The composition of the enclosure seeks to establish, through the visual relationship generated by the openness, the sense of belonging, security, community, confidence, and care, encouraging good-neighborly relations. The result is an architecture that encourages the what reflects on its social role on needing communities."
For more small houses check out Zen House, a home for a Buddhist family in Vietnam. Or, Sleep and Play by Ruetemple, a space designed for kids and adults alike. See all small houses.
Via DesignBoom
Photos: Natura Futura Arquitectura