Set in a field in northeast Belgium, this small studio has the ability to slide forward and expose the interior to the surrounding environment. The year-round workspace has been dubbed Hofer Pavilion.
The studio has been built for a group of furniture designers known as Stal Collectief. The group is composed of four members; Len de Paepe, Bob Segers, Tim Vraken and Jonas Blondeel.
The group were already working out of a stable in the hamlet of Heppeneert. However, being a stable, it was unsuitable for year-round use, so they set out to find a suitable site for a more permanent work space. Because the four members are spread out across different cities it had to be set in a central location to them all.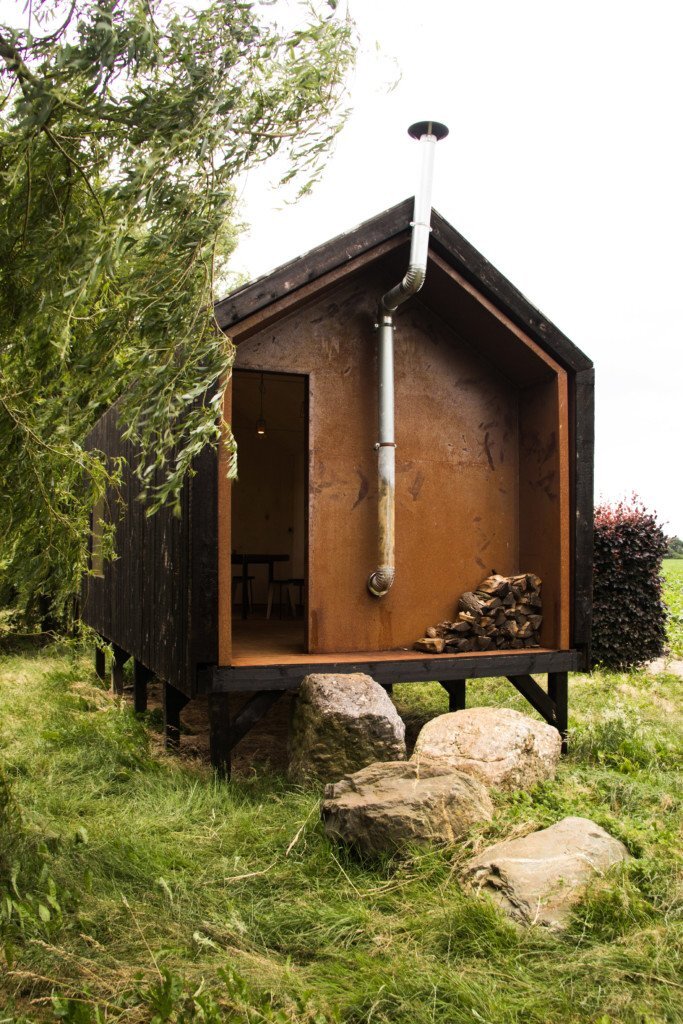 The result is a small structure with a simple gable shape that makes it resemble a barn. It's clad with charred-timber siding and is raised off of the ground level to provide better views. Three of the four walls are fixed together, while the last remains free from the rest of the building (this is apparent only when they "open" it up to the outside).
From the designers: "We wanted to create a room where you can easily switch from indoor to outdoor. The view from the inside of the pavilion to its environment was a very important aspect when we were designing the pavilion. So to slide away half the pavilion seems to be the most logical choice."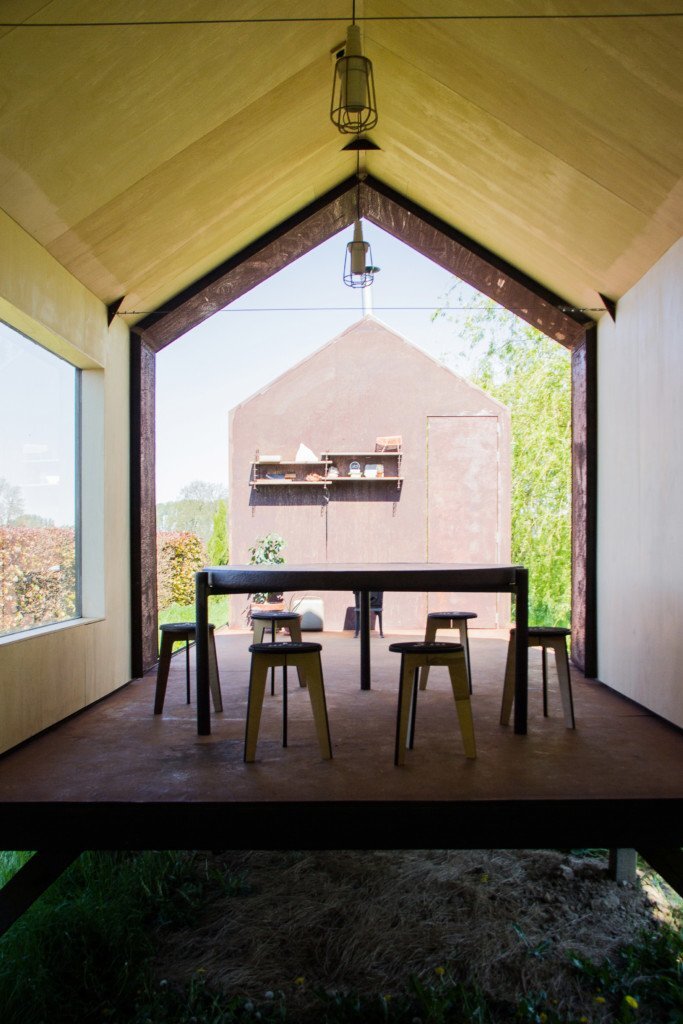 The interior is finished in what looks to be sheets of plywood. It's been left mostly empty bar a few items stored on the wall shelves, a round table and a few chairs. A small wood-burning stove on the gable-end wall helps keep the space toasty during the colder months.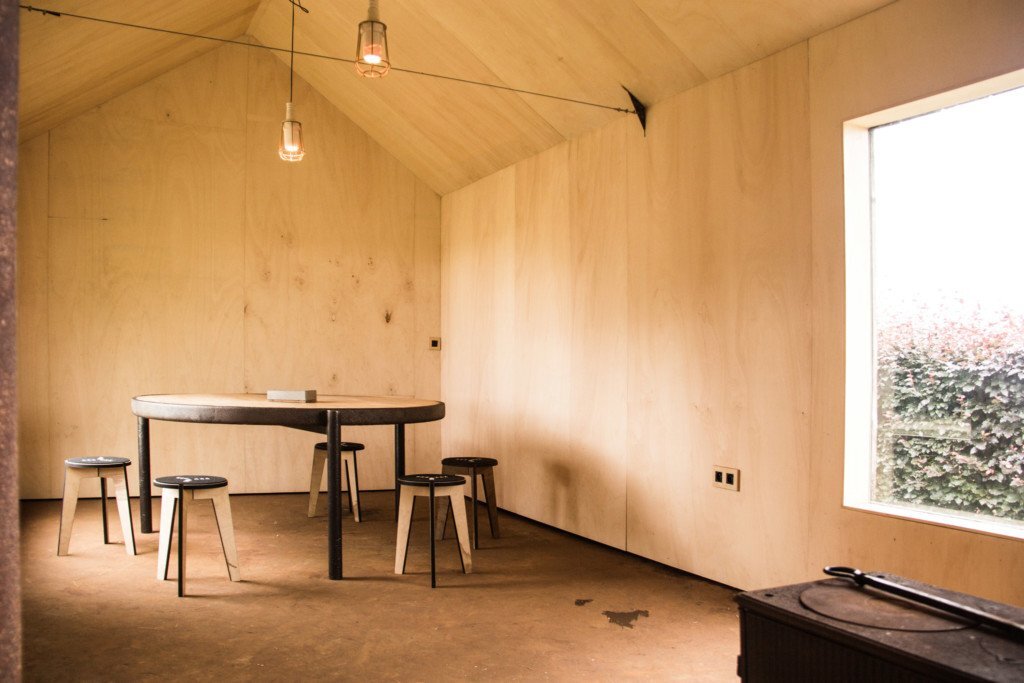 From Segers: "After a hard day's work, everybody likes a cold beer on terrace with the sun on your face looking at beautiful scenery."
For more studios check out Outdoor Light Studio from Norway by Nataas. Or, this architecture student's workspace that's perched on a rooftop in Chile. See all studios.
Via Dezeen
Photos: Stal Collectief