Created by the Japanese architecture studio, Kaida Architecture Design Office, this small house is set on an awkwardly shaped lot on the outskirts of Tokyo. Called the Hibarigaoka S House, it contains a total of 926 square feet (86 square meters) spread over its three floors.
The house is surrounded on three sides by roads, and behind it, a group of houses form a little enclosure that the architect likens to a community garden. It was this community space that they wanted to incorporate into the design of the building, creating windows and doors that open up to it.
The exterior is clad in a black polycarbonate or steel sheeting – a sharp contrast to the surrounding, much more traditional houses. To maximise on internal space, the architects went with a simple but efficient rectangular volume with two sheltered balconies projecting outward from the surface.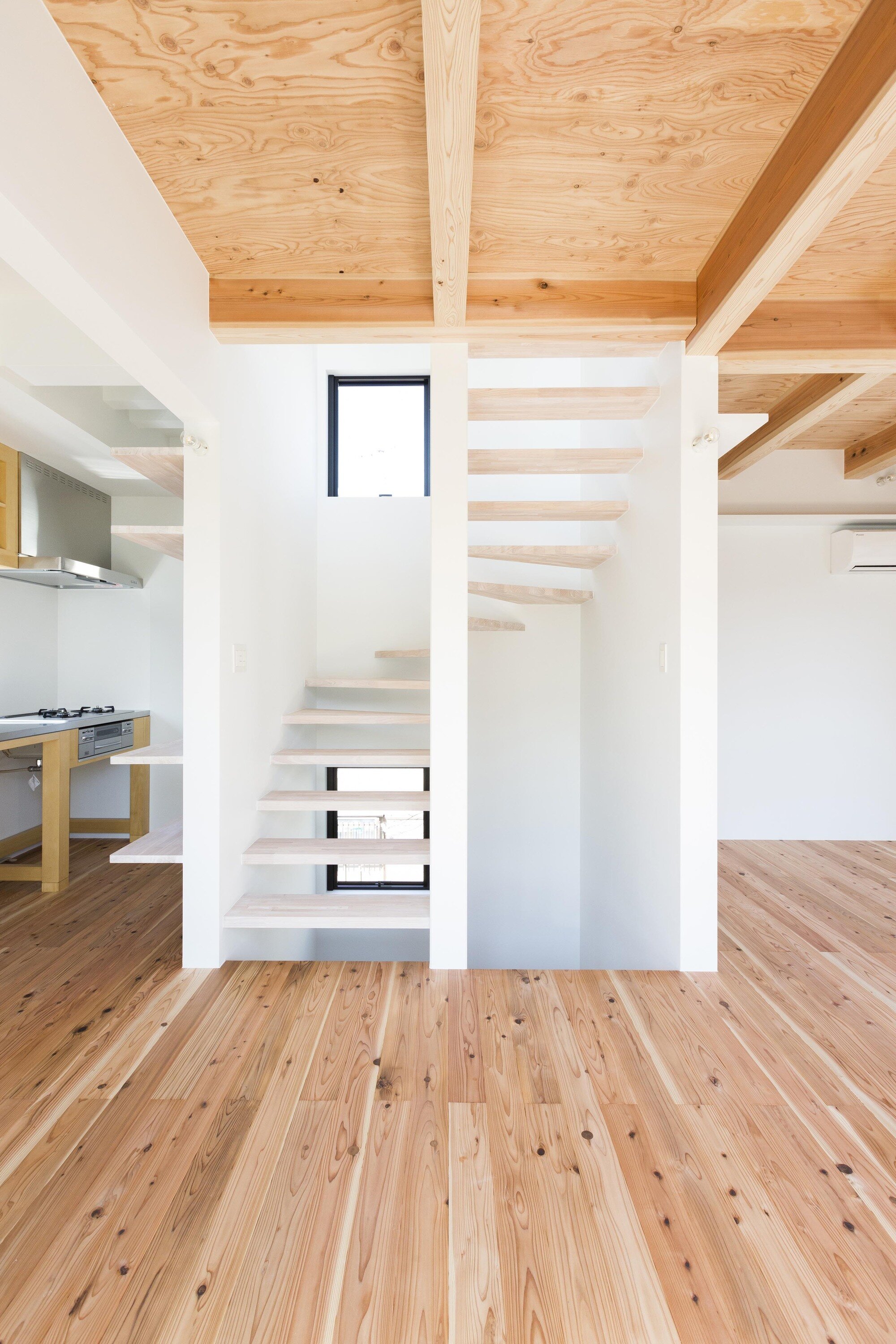 The interior is much lighter and brighter than the exterior. It's white walls and window openings help to create living areas that don't feel cramped, or constricted. The walls also help to reflect light, brightening the house, whereas the wooden floors and ceilings help to add some warmth.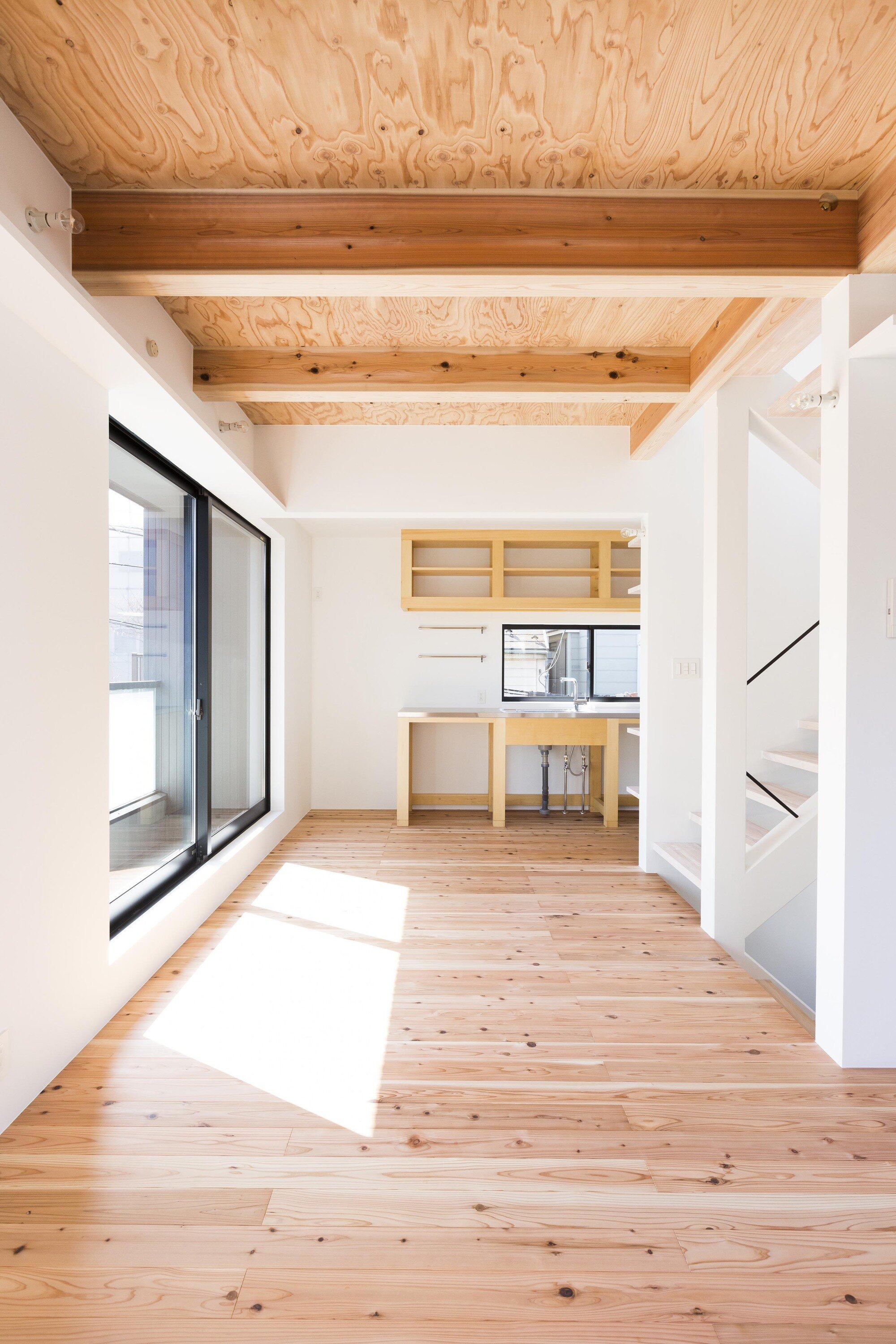 Hibarigaoka S House contains the bedrooms on the first and third floor. Sandwiched in between the two is the main living area, with a kitchen, dining and living room. The first floor contains a bedroom, storeroom and toilet. The third floor contains the home's main bathroom and bedrooms.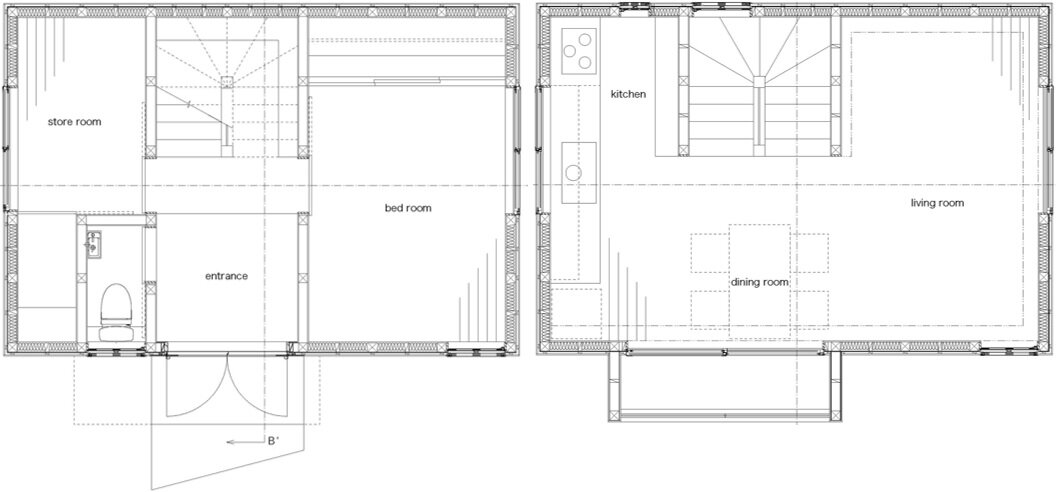 The house is located in close proximity to the neighboring buildings, and I can't imagine the occupants of the house directly behind them are too happy about their window and balcony views being partially cut off. Unfortunately it's often a compromise that goes in hand with high density living.
For more Japanese houses check out this small house by Tofu Architects. Or, ST House, a small home that's been squeezed into a small lot by Panda Architects. See all Japanese houses.
Via ArchDaily
Photos: Osamu Kurihara