This small 36 square meter (388 square feet) apartment, dubbed the HB6B apartment, recently underwent an unusual renovation. The apartment is set in the city of Stockholm, Sweden and was used for the storage of furniture for 30 years before architect, Karin Matz, took the somewhat dilapidated structure under her wing.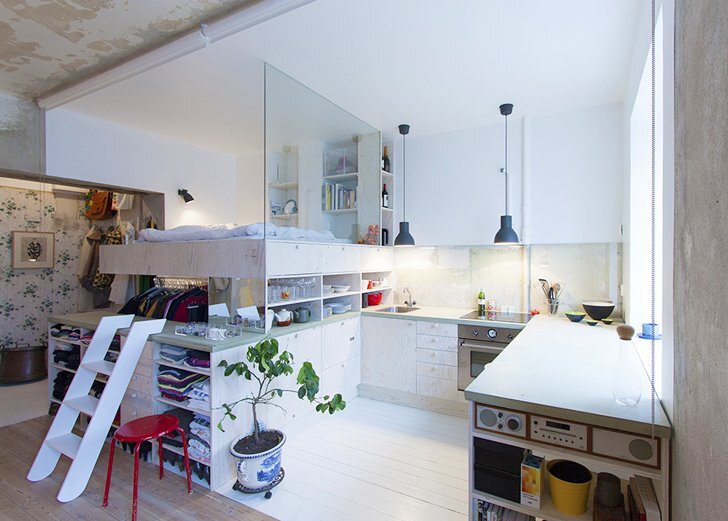 The renovated apartment is split into two main living areas, one half is dedicated to the kitchen and sleeping area, the other contains a living and dining area. A small bathroom can be found adjacent to the home's entrance and is accessed from the living room.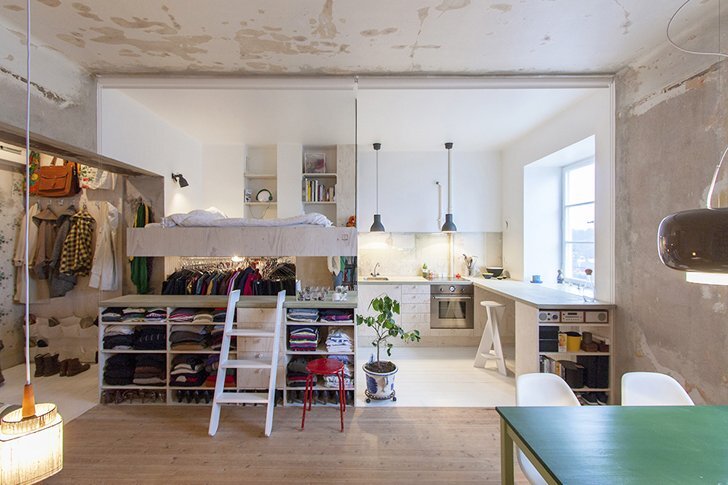 The kitchen and sleeping area were designed as single structure, with the overall dimensions based on the kitchen cabinets from IKEA. The underside of the raised bed serves as a large storage space for clothing and other items. The walls and electrical aspects of this section of the home were also completely redone.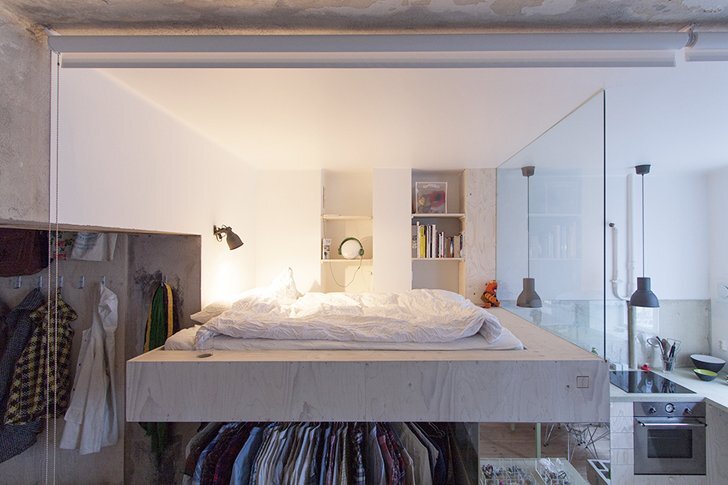 The kitchen and sleeping area is at ends with the living and dining area, which retains its sense of disuse. The walls haven't been finished and repainted, but have been left bare. The electrical wires for the wall lights have also been left exposed running along the ceiling.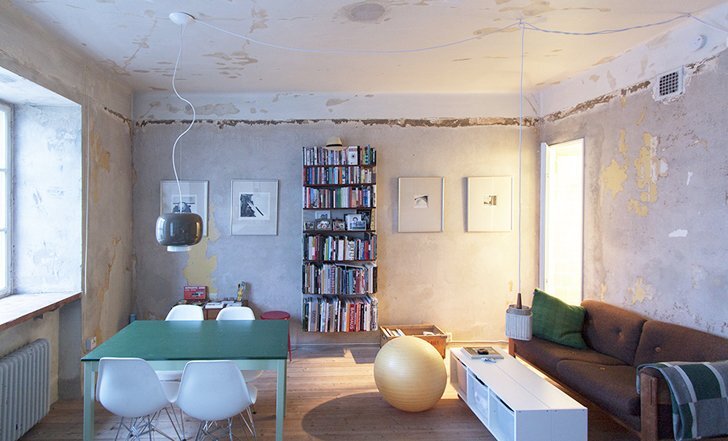 Making the apartment fit for use was no small task – originally there wasn't any electrical supply, and the bathroom was infested with rats amongst other things. Despite these misgivings, Matz was undeterred. She believes that spaces such as this still hold value and can be utilized, especially when considering Stockholm's shortage of housing.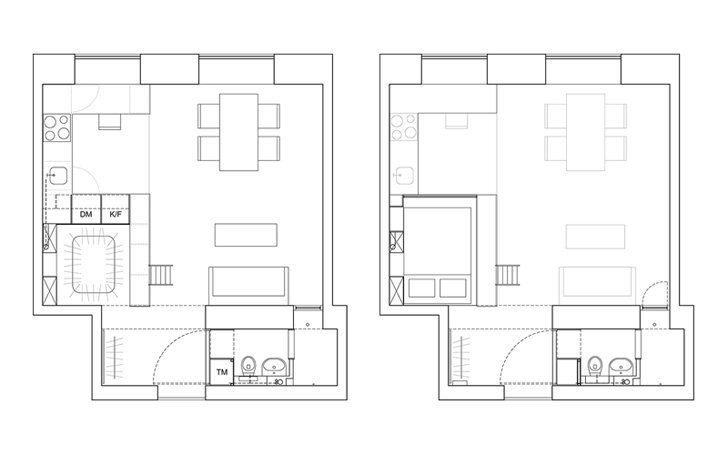 Matz was keen to preserve the history of the building while also upgrading it to make it suitable for occupation. And so, in the mist of the new modern furniture and appliances, aspects of the apartment remain in their "prior-to-restoration" state.
For more apartments check out The Tower House Micro-Apartment in Paris designed by Agence SML. Or Denis Svirid's Small, Stylish Apartment in the Ukraine. See all apartments.
Via Inhabitat
Photos: Karin Matz