Titled Haus am Stürcherwald, this mountainside home is a wood clad haven for its owners. The structure is set 1000 meters above sea level, and located near the small village of Lanterns in Vorarlberger.
The project was taken on by Bernardo Bader Architekten, who managed the entire construction process, from initial concept to completed home in 2017.
The plot of land was originally considered unfit for use because it's sandwich between a road and another building. But after the architects decided to shift the home to the very edge of the site, it became apparent that the owners would still be able to take advantage of the amazing mountainside views.
The overall form of Haus am Stürcherwald is based on the traditional agricultural buildings and homes from the area. The streamlined gable roof and wood cladding help give the house a decidedly modern look. Given its location, the first floor of the house is lined with floor-to-ceiling windows along its length.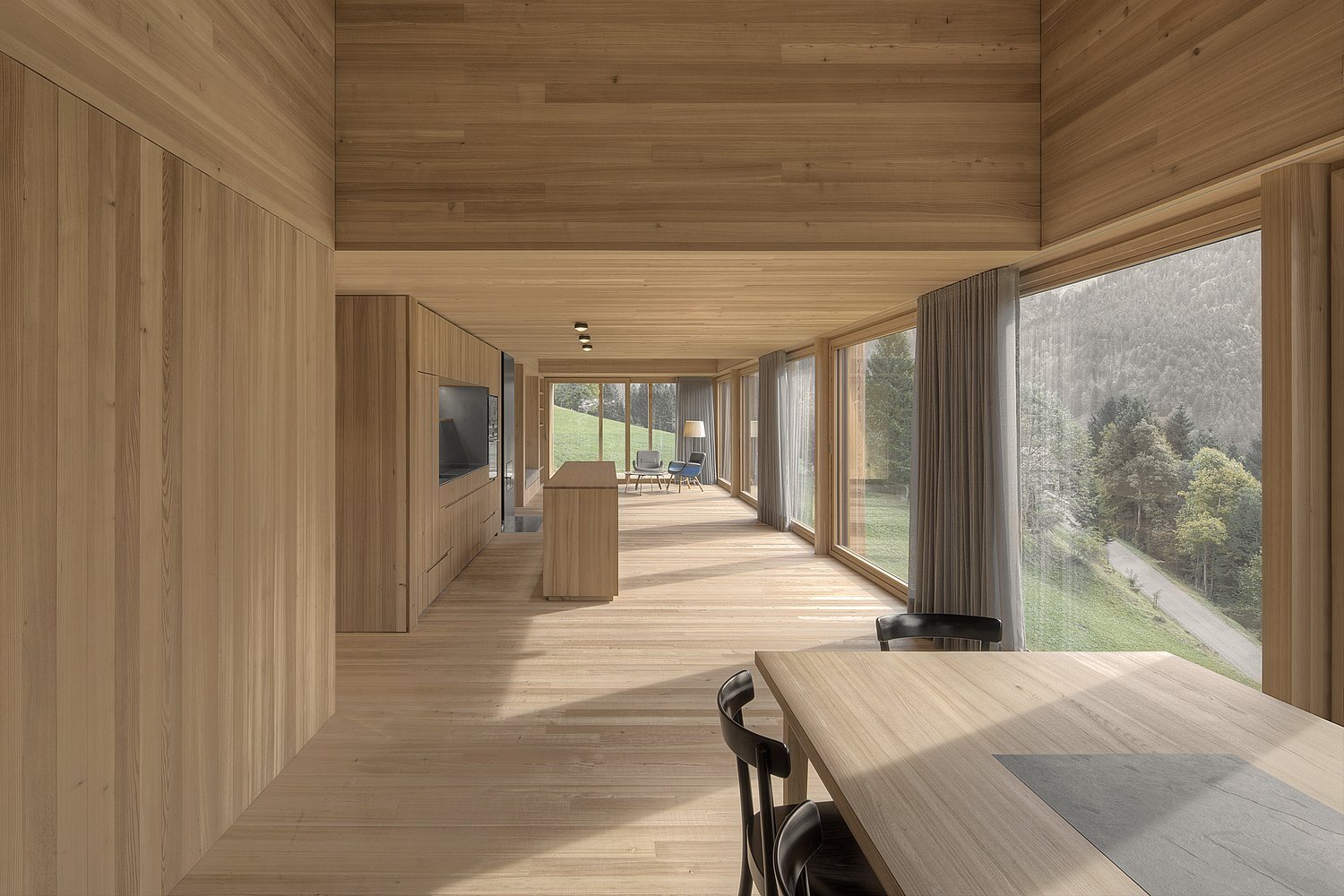 There are two floor levels, with the first featuring an open plan kitchen and living area. There are also two loggias at this level, one placed on the east and another in the west – they're intended to follow the path of the sun, making sure you can catch it both in the morning and evening.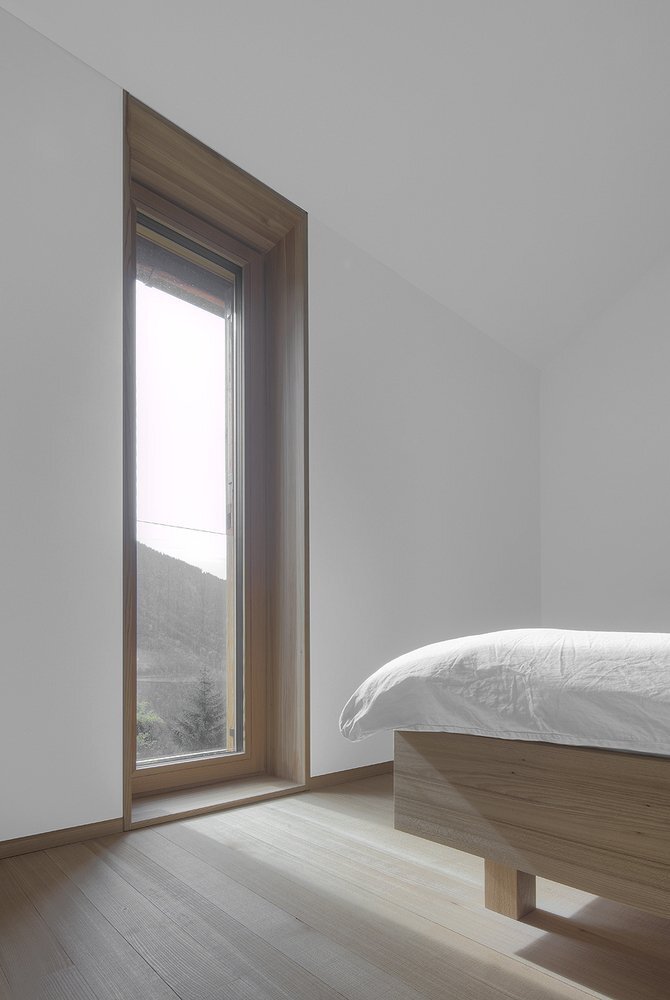 The more private spaces, such as the bedrooms and bathrooms, are set on the top floor. Unlike the lower level these rooms are finished with white walls of a fine grained loam rendering. In places, the lower level features a double height ceiling, connecting it to the upper bedrooms.

From the architects: "On first sight Haus am Stürcherwald seems to be unspectacular but it is a convincing proof of reactivating the traditional building types without using any clichés of a classical Land- and Forest houses. It is a cultural achievement that also shows the context of the present time."
For more cabins check out Tom's Hut, a woodland retreat from Austria by Raumhochrosen. Or, this simple alpine cabin from Quebec by La Shed Architecture. See all cabins.
Via ArchDaily
Photos: Gustav Willeit Guworld