This tiny house on wheels has been built by the Nova Scotia-based company, Full Moon Tiny Shelters. Titled Harmony House, the home is set on a 20 foot trailer and is designed for four-season living.
Full Moon Tiny Shelters launched back in 2013 and have completed several tiny houses, all under 200 square feet, since their inception. Harmony House, like their other projects, makes great use of wood both inside and out. The exterior is clad in cedar shingles, while the interior is finished in pine.
Because of the their size, tiny houses allow people to incorporate better, more expensive materials and workmanship into their homes. This has the effect of driving up the cost per square foot, but the end result is often a home that's more functional, comfortable and completely tailored to the owners needs.
When interviewed by the Canadian Chronicle, Dawn Higgins, a partner at the company stated: "I feel many people are interested in downsizing and living simpler, less complicated lives. […] People are also increasingly interested in economic freedom and increased adaptability."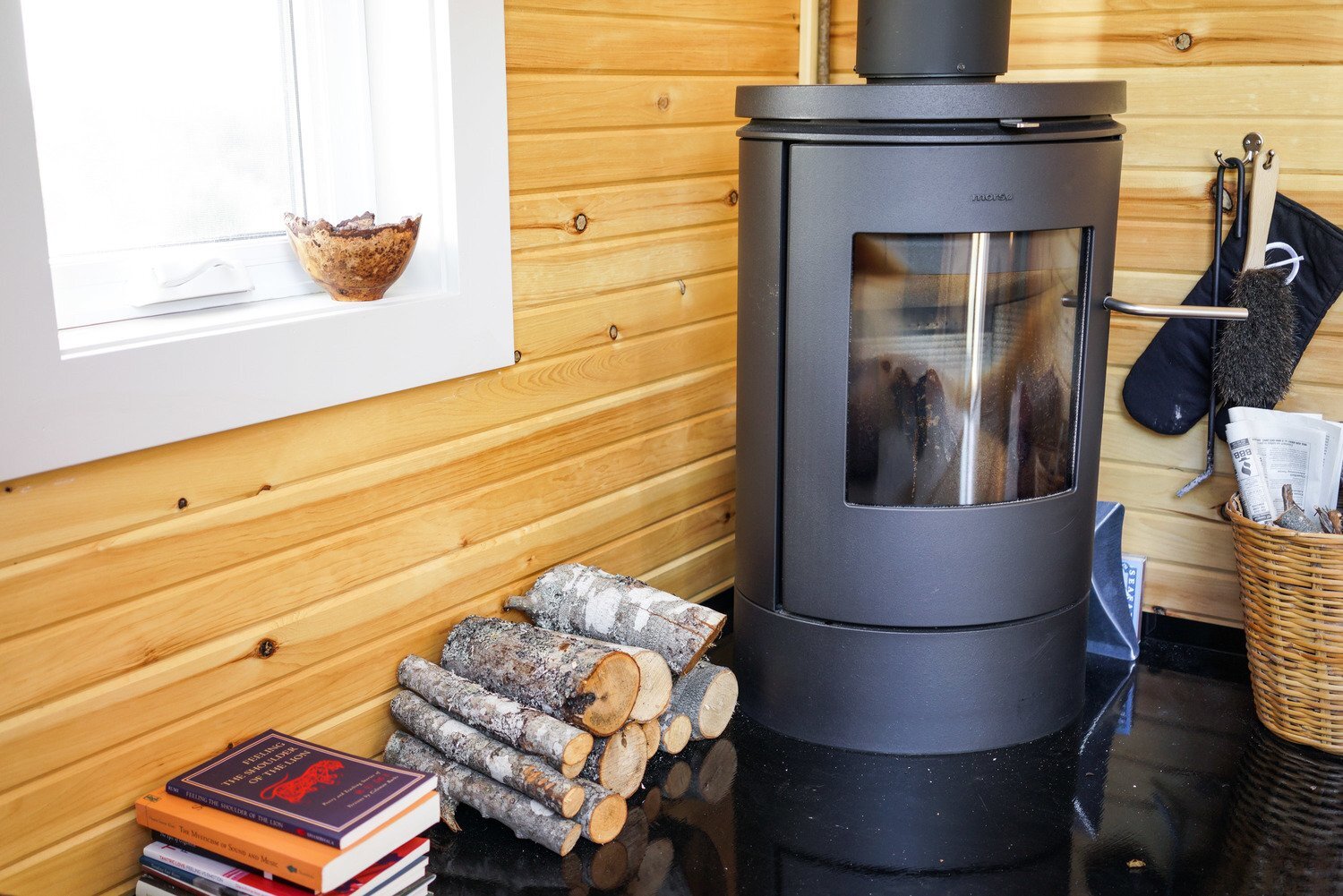 Harmony House features a first floor living area, kitchen/diner, and bathroom. The loft is used as a sleeping space, and the entire home can be heated by a wood-burning stove in the living room. There are lots of nice little details to be found throughout, like the funky open shelving in the kitchen.
All customers have the option to include a rooftop deck and solar panels to help power (or completely power) the home. Being built in Canada and designed as a four-season retreat, the house is insulated to a high standard.
For more tiny houses on wheels check out this model that takes inspiration from beach houses. Or, this Victorian Coach House that gets a modern revamp. See all tiny houses.
Via Dornob
Photos: Full Moon Tiny Shelters