Called HC1 and produced byHappier Camper, this tiny reto-modern travel trailer features a modular furniture system to make the most of its limited interior. The design team behind the camper spent five years developing it, and are currently about to enter the first stages of production.
The camper measures approximately 13-by-7 feet (3.9-by-2.1 meters) and has a floor area of around 42 square feet (3.9 square meters). It weighs 1,100 lbs – a far cry from tiny houses which are often set on trailers rated with a 10,000 lb payload – allowing it to be towed by small cars.
The shell is composed of fiberglass and is finished in a gel coating, the color of which you can specify. It features a rear hatch, side door, and three large (relative to its size) windows that provide plenty of natural light and panoramic views of whatever surrounding you happen to be in.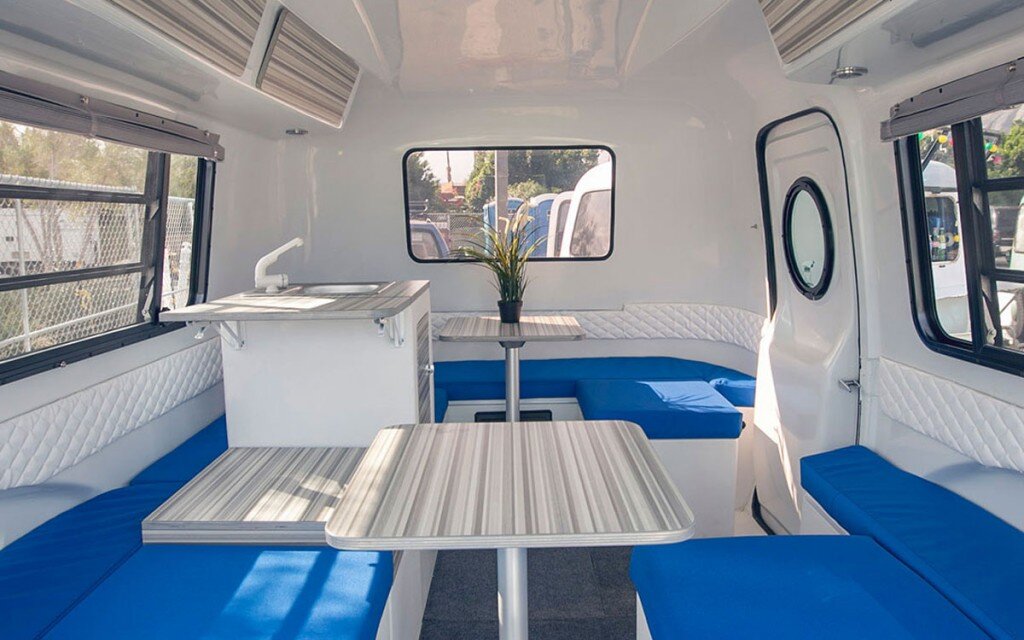 The interior contains a furniture system that they've dubbed "Adaptiv" and consists of six components – a kitchenette, table, bench, cushion, floor panel and lid. The modular furniture pieces can be arranged to create a variety of living areas in minutes, from a lounge to a kitchenette, dining room, or bedroom.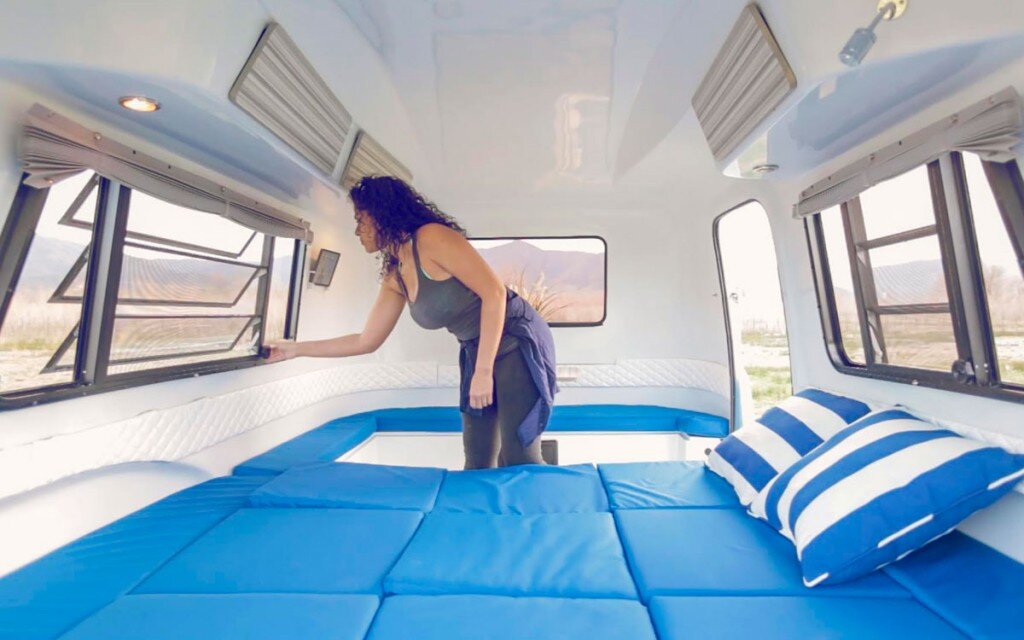 The HC1 is intended for off-grid use and contains its own 100W solar panel to power its different electrical outlets. There's also a heated shower, an awning, a Bose sound system, USB and AC sockets, and docking station for a tablet.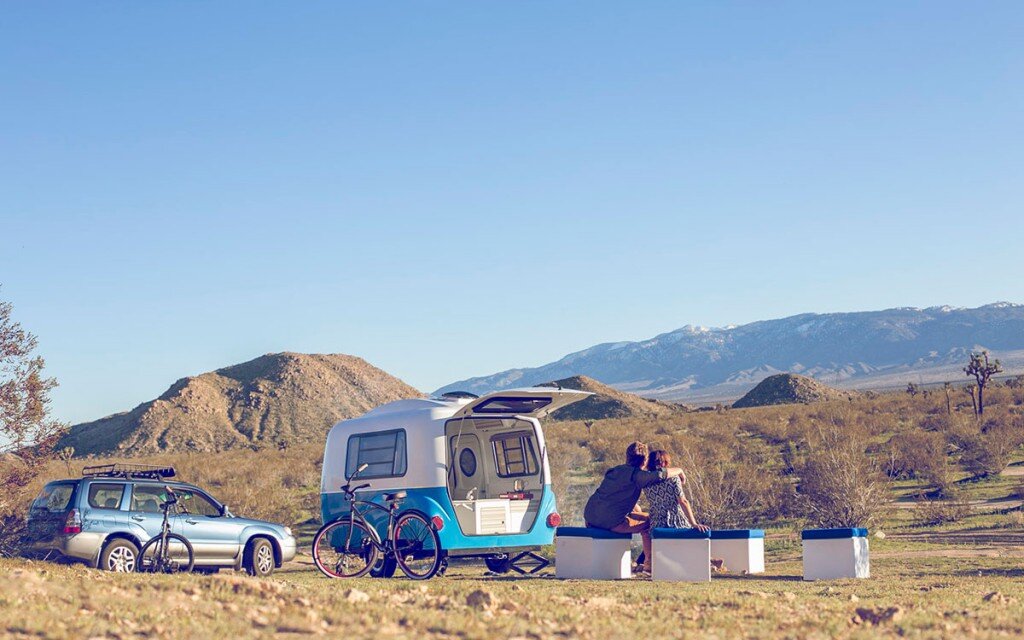 The camper's are to be produced in California and the basic version will cost $13,950. They also hope to expand to Europe and Asia within a year.
For more camping posts check out the Mogo Freedom, a tiny gull-wing travel trailer. Or, this Glamping site in Korea by Archiworkshop. See all camping.