This coastal cabin can be found along the periphery of Stokkøya, an island in Åfjord, Norway. The property overlooks a series of neighboring islands and the Norwegian sea.
The house was designed by a Stockholm-based firm called Asante Architecture & Design, and was built as part of a rural development project that aims to provide modern housing and facilities.
The property itself has been dubbed Hadar's House and contains a total of 646 square feet (60 square meters) spread over two floors. The owner is a chef who had been living on the island, but only recently decided to settle down there. According to the architect: "His dream was a small house where he could overlook the sea from all of his rooms."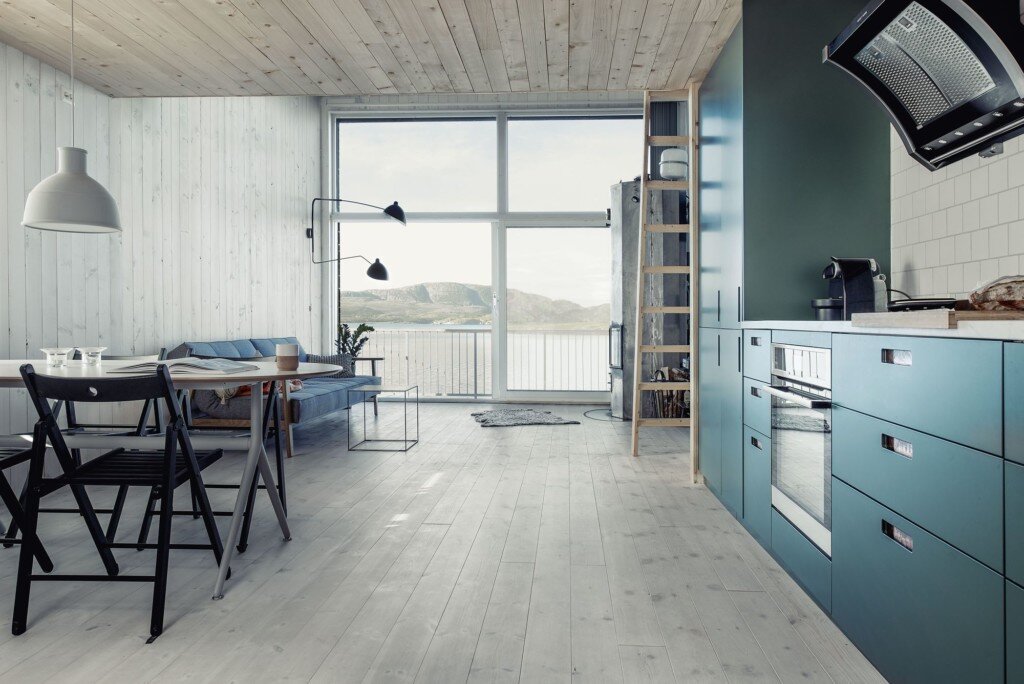 The interior is finished with a subtle nautical theme, with wood lining the floors, walls and ceilings. Blue and teal-colored furniture and fixtures can be found throughout, particularly in the kitchen. It's a simple finish that's in-keeping with modern Scandinavian aesthetics.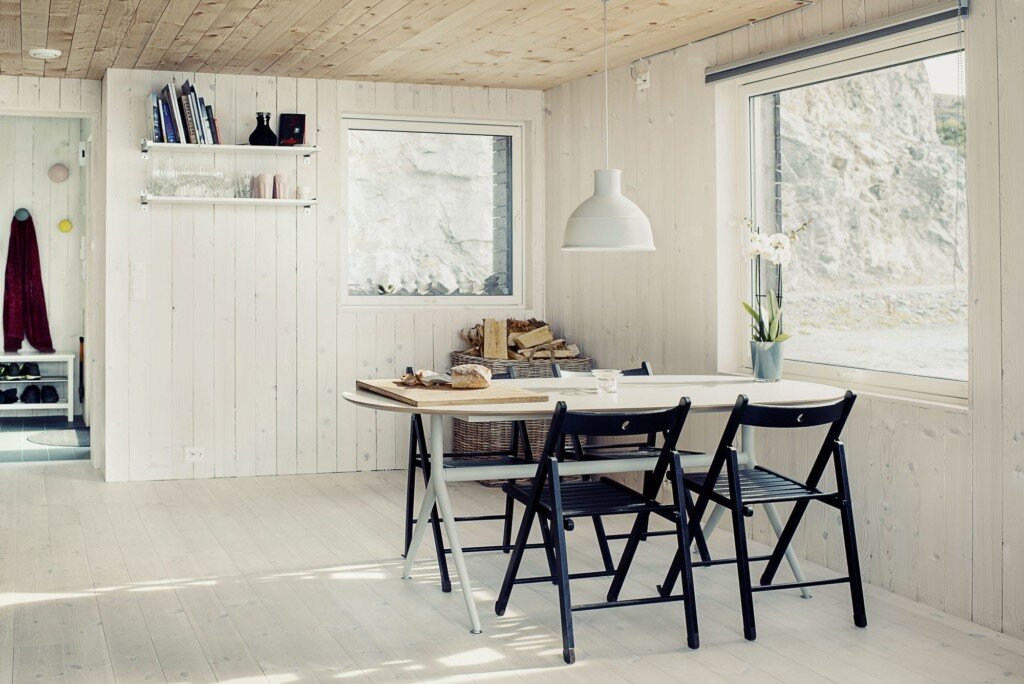 The house has split levels on the first floor. The lower level contains the entrance and bathroom, while the upper features the kitchen, living room and dining area. The second floor leads up to a small loft – accessed by a set of ladders – that's used as a bedroom.
Large picture windows and patio doors frame the views of the surrounding landscape. They show off the sea and surrounding islands during the day, while at night, thanks to it's rural location, they give way the moon and stars. The best window in the house is probably the bathtub's. It's positioned so as to provide privacy from the street, so you don't have to worry about on-lookers.
The structure of the house is mainly composed of wood, including the external and internal walls, as well as some wooden foundation posts. The siding has been finished using a Japanese burning technique that will create a durable cladding system capable of resisting the sometimes harsh weather. For heating there's a wood-burning stove that, along with a few solar panels, help heat the home's water.
For more small houses check out Megatower, a modern streamlined home by Thom Craig. Or, the Lake House by JRKVC that acts as a pragmatic playhouse for a family of 5. See all small houses.
Via ArchDaily
Photos: Marius Rua