Architecture firm De Smet Vermeulen Architecten were recently contacted by a previous client to design this modern guest house. The client, who had the architects design their main home ten years ago, needed an additional space that would serve as a chicken coop, tool shed and a music room.
The new addition to the property is in the same style as the main house, featuring the same selection of materials, and the same angular form. The exterior of the guest house is clad with sustainably sourced timber, and sports a trussed roof finished with a corrugated metal.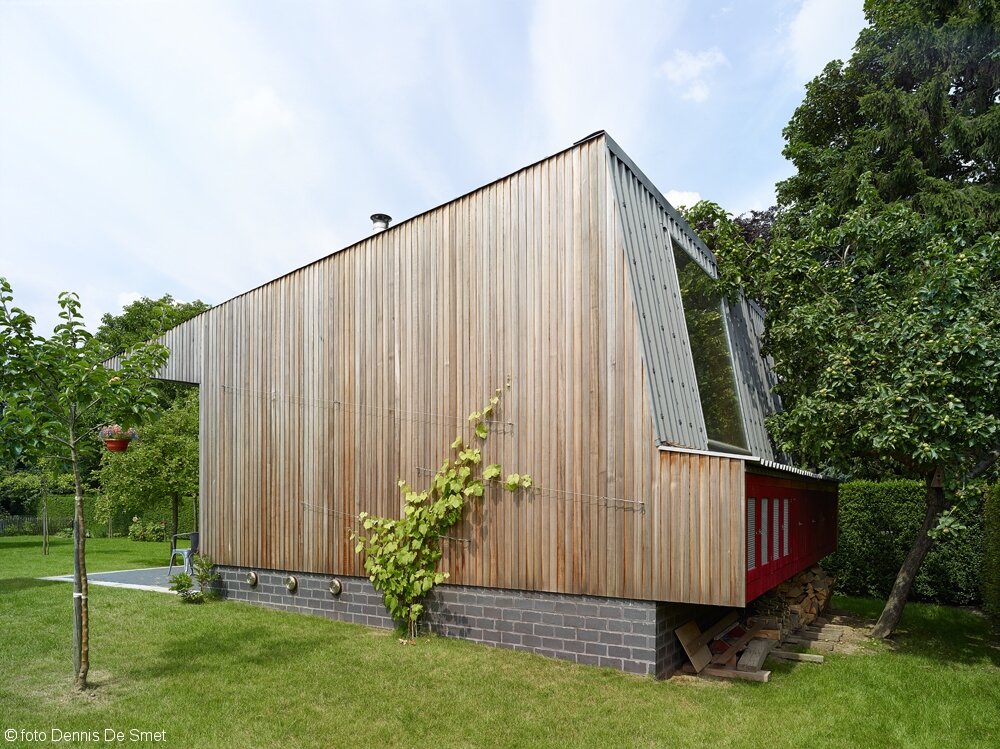 The roof contains a generous overhang on the front face of the building, providing a degree of protection from the sun and rain. There's also an exterior concrete deck that looks to have the same footprint as the house. The splashes of red on the front wall are an attempt to connect the new guest house to the main house, which is also painted red.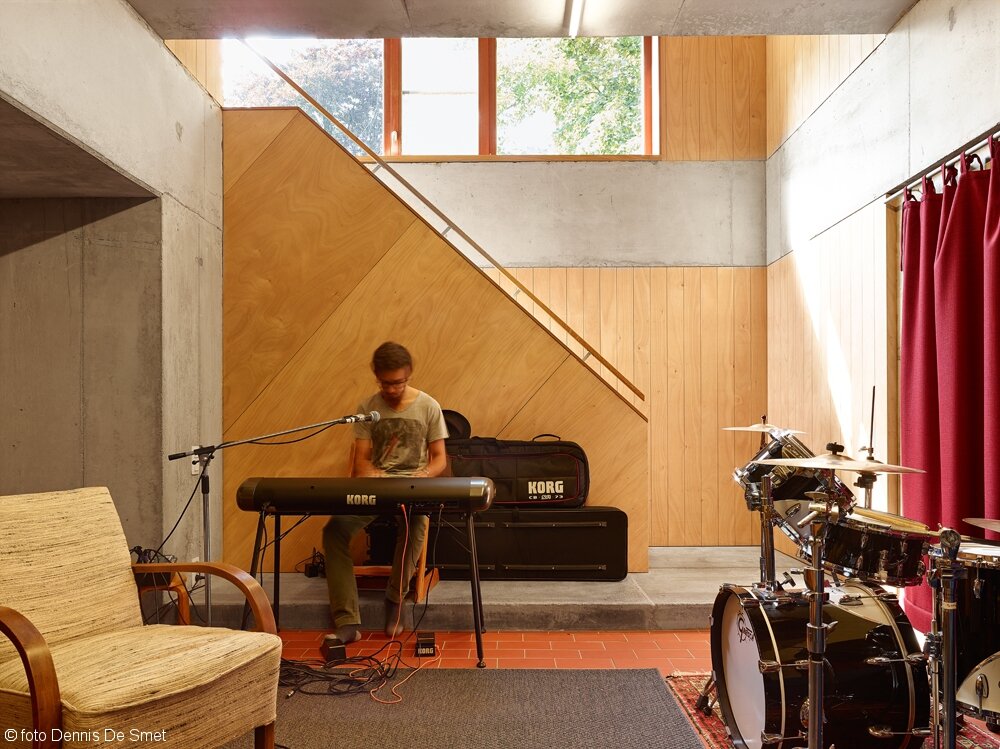 De Smet Vermeulen decided to keep each of the spaces completely separate from one another, without any overlap or interconnecting rooms. The music room features concrete walls to help sound proof the interior. It also helps to insulate, and regulate the interior temperature due to its thermal mass.
The hobby room is more open than the music room; it contains larger windows that provide lots of natural light and views of the apple orchard to the rear of the property. Unlike the music room, the hobby room contains a softer, white wall finish.
The entire building is heated by a wood-burning stove in the living/music room. A small sleeping nook can be found off of the hobby room. It's accessed by a small set of ladders and is to be used for overnight guests and family.
For more studio's check out this minimalist building, Camera Lucida, by Christian Tonko. Or, this series of studio's which are designed for writers. See all studios.
Via Inhabitat
Photos: Dennis De Smet