This house can be found in Bedford, a subdivision established in the 1950s and originally found on the outskirts of Perth in Australia. However, over time and thanks to urban growth, the area is now considered to be an inner suburb.
With Perth's expansion came improved public transport and infill housing. This project, dubbed Gresley Monk Residence, is an example of a subdivided lot and infill housing.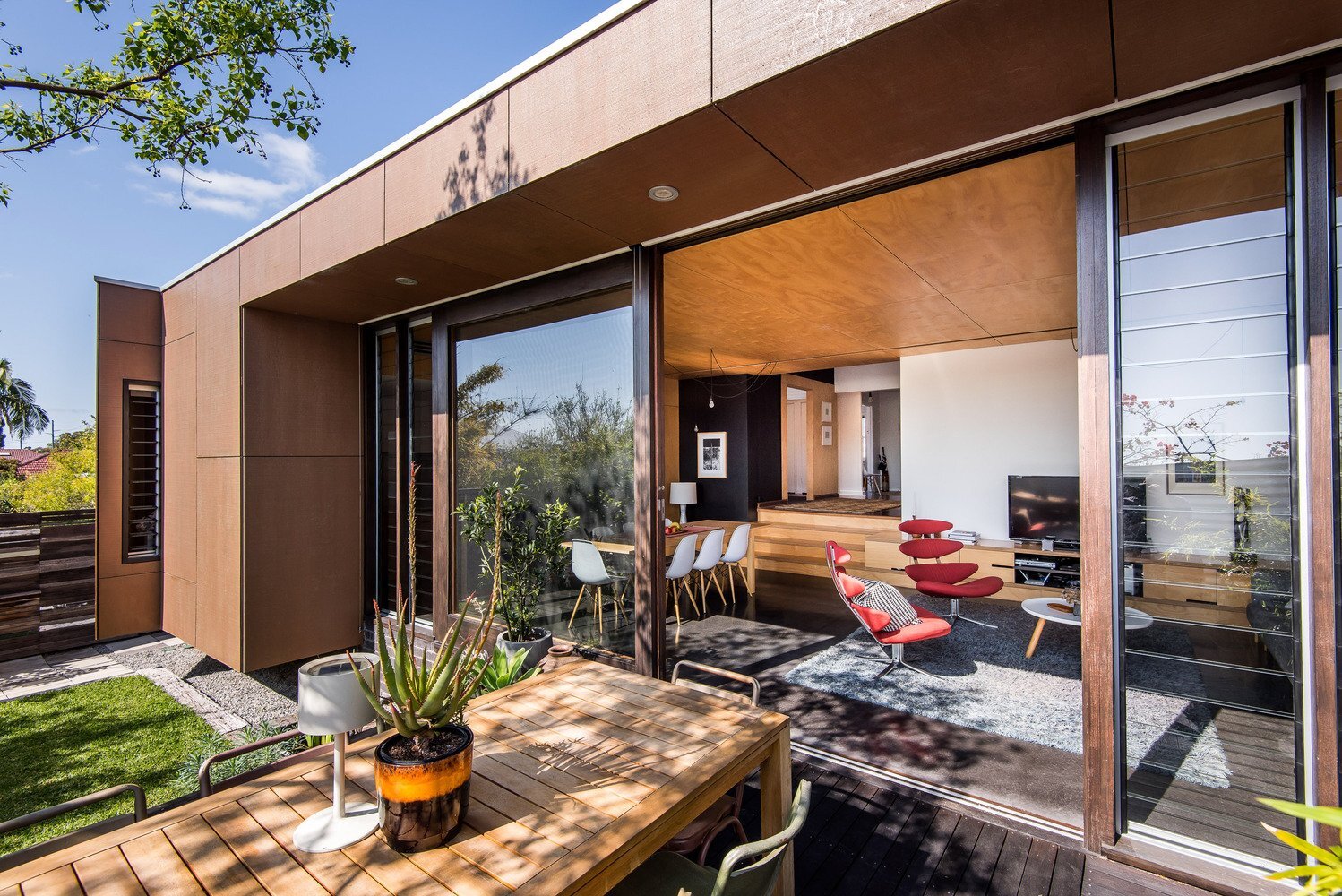 The house was designed by and for the architects themselves. Gresley Abas Architects and Justine Monk Design collaborated to produce a feasible and relatively compact home. It was completed by in 2012 and comprises of an 861.11-square-feet (80-square-meters) floor plan.
The land was originally home to a single cottage. It was then split to accommodate the new home. The designers were aware that their new build would reduce the number of mature trees and greenery. To combat this, they aimed to produce a dwelling that would seek a connection with the exterior environment and created new garden spaces.
Large windows and patio doors were introduced to reduce the home's dependence on artificial lighting. They had to balance these large openings against privacy; the boundary between them and their neighbors is very close. The interior finish is made up of plywood-clad surfaces, dark floors and, in places, white walls and ceilings.
From the architects: "Originally built for economy and efficiency, the original house demanded a similar approach for the additions. The concept explored simplicity and robustness in keeping with this context whilst creating generosity and connections of space not offered by the original design."
The floor plan is divided up into to main sections: a large open plan room with a shared living room, dining area and kitchen to the back; and the more private bedrooms and bathrooms to the front. With this, the open plan room with its large window openings is protected from onlookers.
For more small houses check out House Soboru from South Korea that's been designed to accommodate the owner and tourists. Or, High House, a home raised off of the ground level and overlooking the Quebec landscape. See all small houses.
Via ArchDaily
Photos: Dion Robeson, Ben Price , Jodie D'Arcy, Justine Monk