This rustic, glass-wall cabin in Wisconsin has been aptly named The Glass House. The retreat is just one of many offered by Candlewood, a small venture operated by husband and wife, Norbert and Susan Calnin.
Candlewood is set among the hills of Wisconsin's Ocooch Mountains, and offers a variety of unique retreats and cozy getaways. The Glass House itself is a post and beam timber frame structure, with a ceiling that's open to the roof above.
Set in the midst of a forest, there's a sense of enchantment surrounding the cabin. The exterior features a patio area with a large fire pit. The bathroom facilities can be found to the rear of the building in a separate little hut, and are accessed over a small walkway.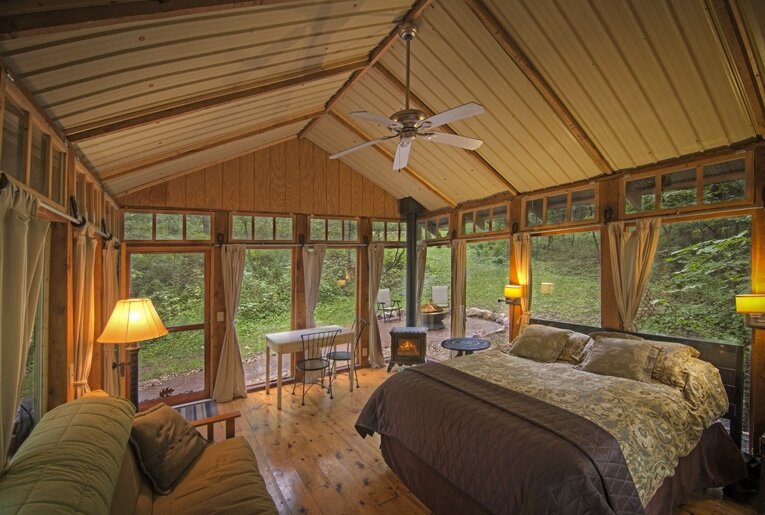 The cabin features an indoor gas fireplace to keep you toasty during the winter, and air conditioning for the warmer summer months. It also comes with a whirlpool bath, a microwave, refrigerator, toaster, and a coffee maker – what more do you need for a weekend retreat.
Candlewood itself is open year-round, and sports a variety of nearby activities, including class 1 and 2 trout streams for fishing, canoeing in Wisconsin River, House on the Rock, American Players Theater, and several state parks, to name just a few.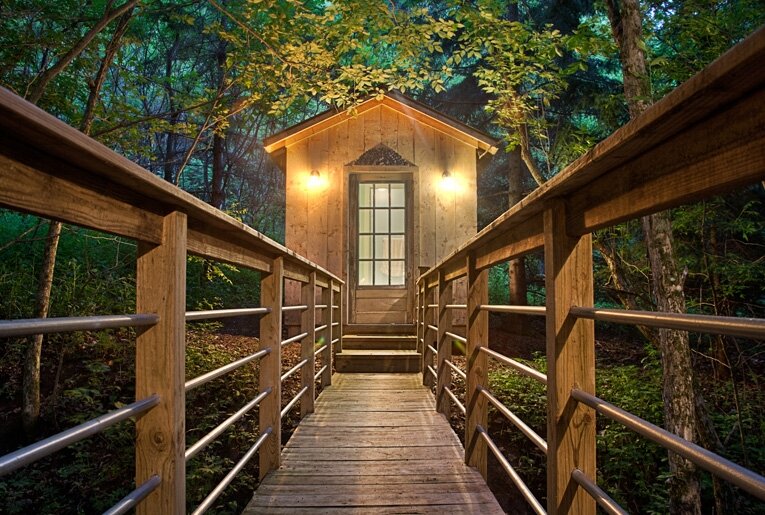 For more cabins check out the Tiny Trek Cabin by Kristel Hermans Architectuur. Or, this rustic cabin by Clark Stevens that'll set you back a cool $1 million. See all cabins.
P.S. I hope you all have a very merry Christmas, Niall.
Photos: Candlewood