This small stone cabin has been renovated by Savioz Fabrizzi Architectes to serve as a winter getaway. Set among the mountains of the Swiss Alps, the architects have dubbed the new design Gaudin House.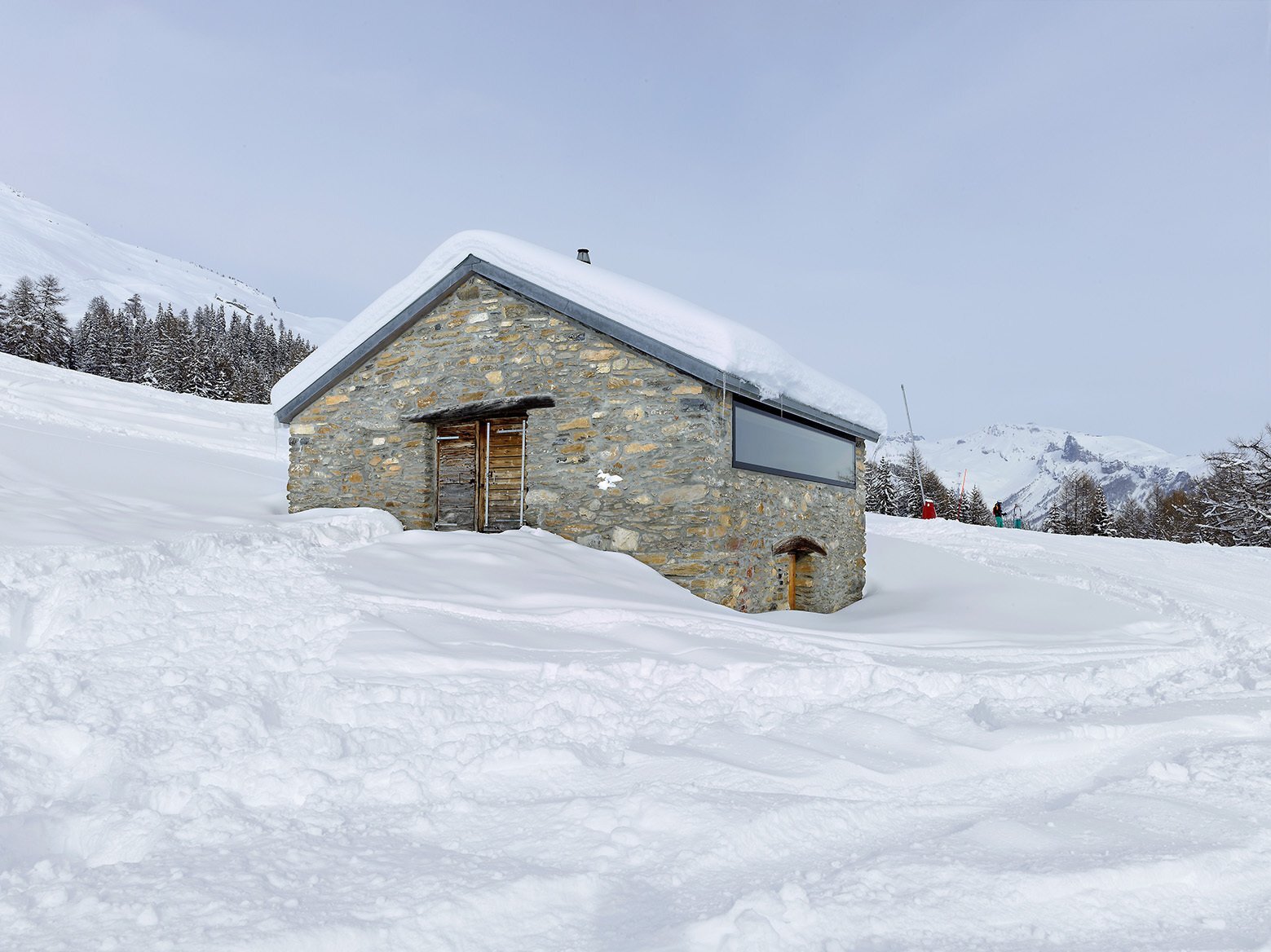 Originally a barn, it was built in 1878 and can be found 5,774 feet (1,760 meters) above sea level. It was used to house animals in the ground floor during the pasture season, and over the course of time had many additions made to it. All the modifications were stripped back and removed during the renovation, revealing its original form.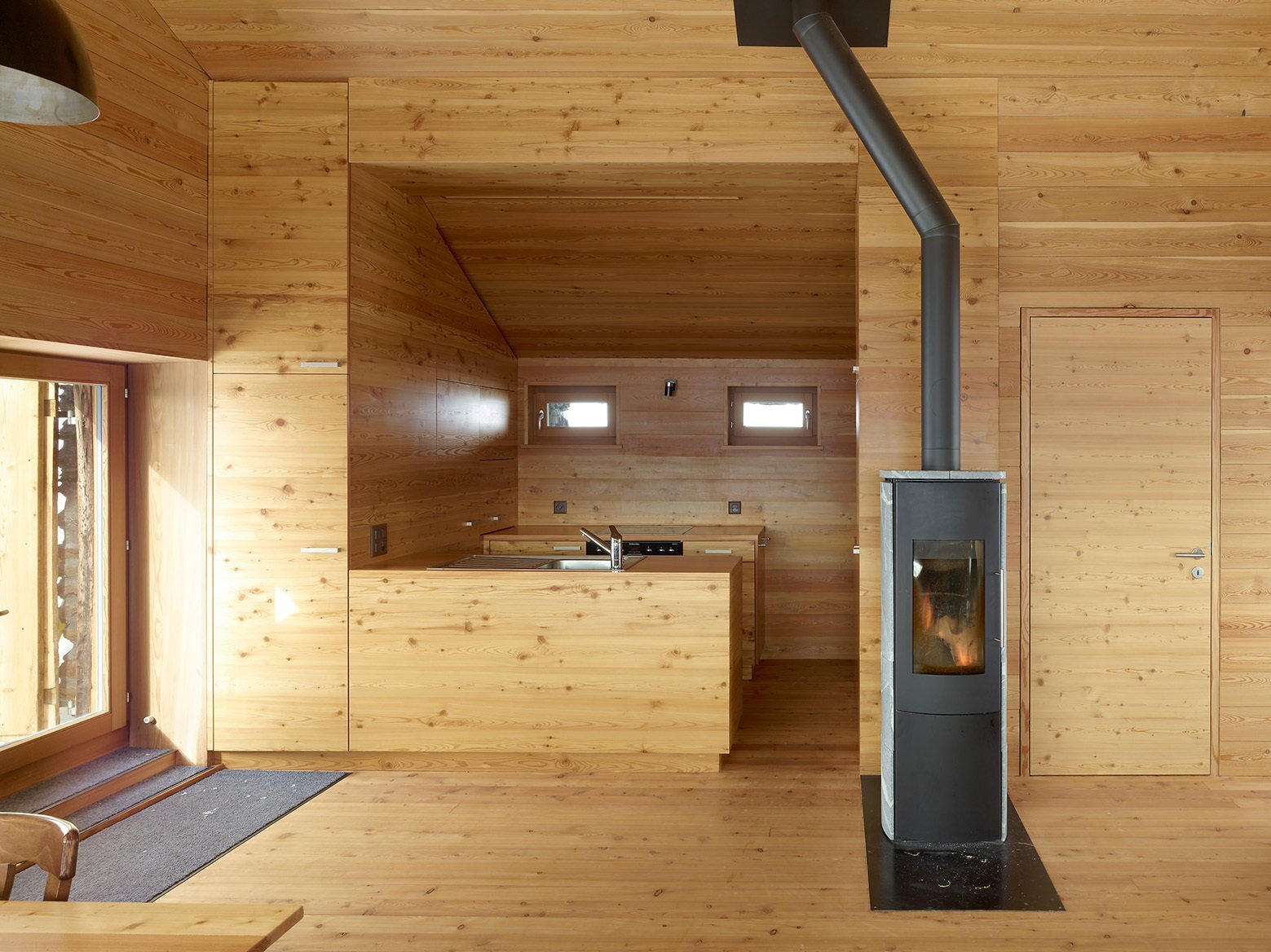 According to the architects, they attempted to maintain the character of the barn, while introducing comfortable living spaces. Gaudin House contains about 800 square feet (74 square meters) spread over its two floors, and has exterior walls that look to be about 2 feet thick (0.6 meters).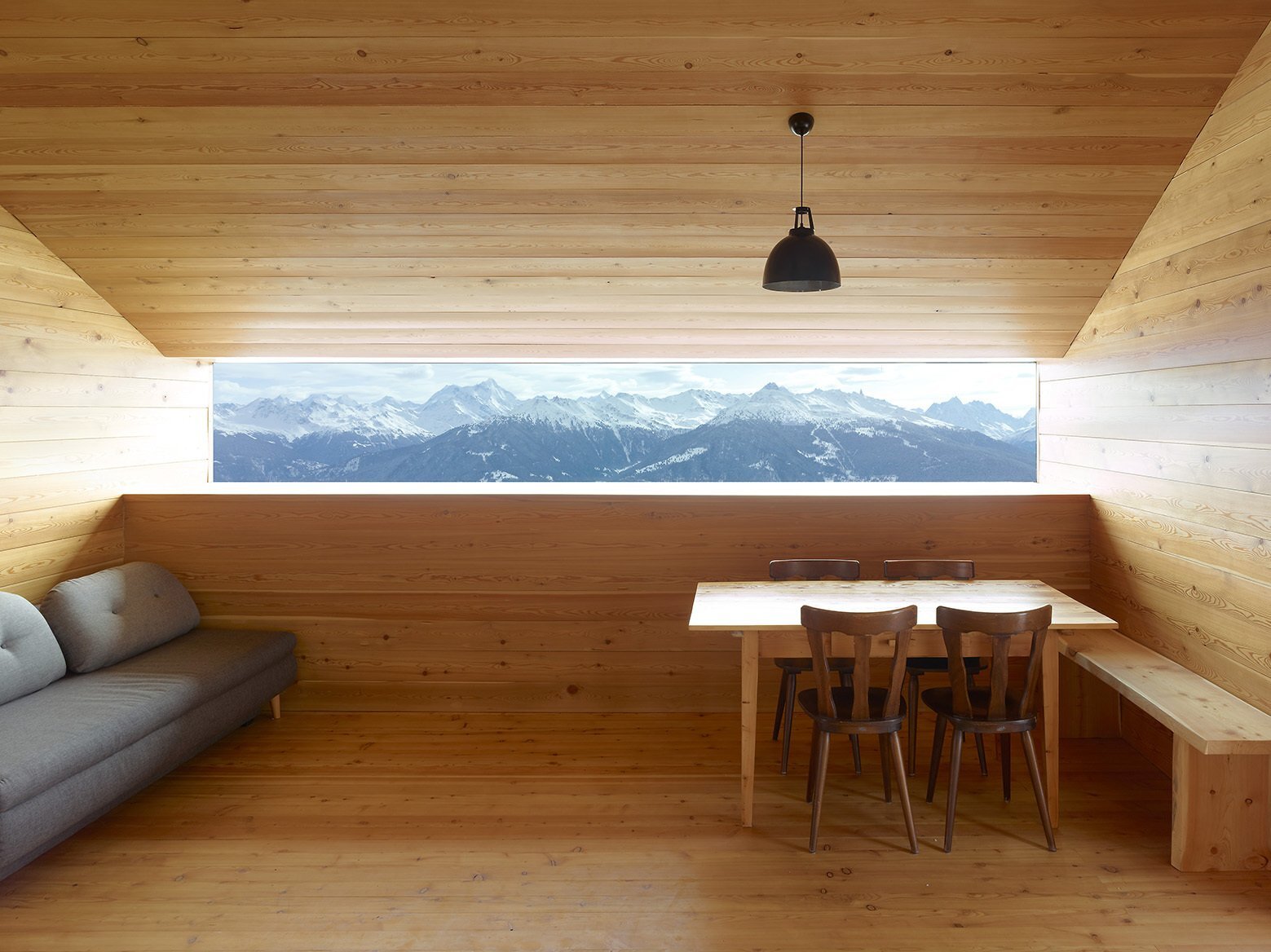 The interior is clad wholly in larch siding – the ceiling, walls, floors and even the kitchen storage cupboards and closets. From the outside, you enter into the second floor of the house, which contains the main living space, an open plan kitchen, dining and living room with a separate bathroom.
The lower level contains the sleeping space (although there doesn't appear to be any bedroom defined) and storage. On the upper level a large window steals the show, providing panoramic views out over the Alps: "The main outer intervention is the opening of a large glass banner facing the valley, offering sunshine, light and the exceptional panorama on the Alps."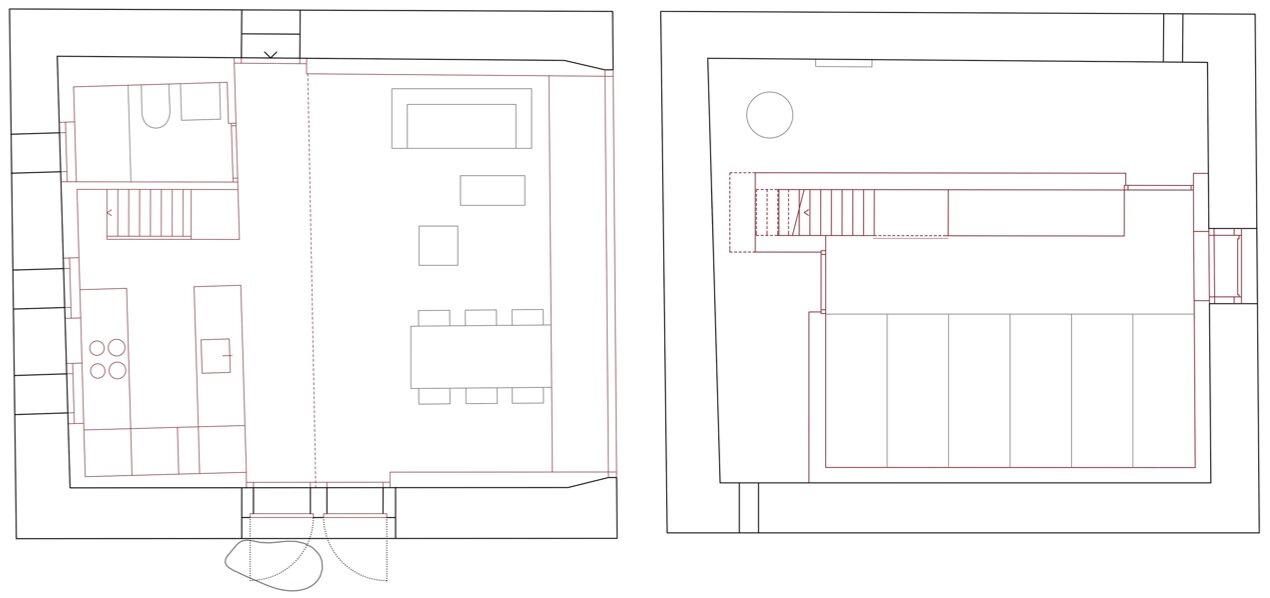 The entire home is heated by a large wood-burning stove in the living room. The project was completed in 2013 and acts as a unique holiday home for a lucky family.
For more small cabins check out this modern retreat that overlooks a lake in Hungary. Or, this off-grid getaway by Semtembre Architecture. See all cabins.
Via ArchDaily
Photos: Thomas Jantscher