Set facing Sagami Bay in Kanagawa Prefecture, Japan, this small home aims to provide a private sheltered environment from the built-up surroundings of the city. The house has been dubbed Gap House.
It's been designed for a family of four by the local design studio, STORE MUU. Completed in 2015, it contains a total area of 1,055 square feet (98 square meters) spread over its three floors.
Gap House takes up the vast majority of the site – only a small section to the back of the plot is dedicated to a garden. The front makes way for a substantial car-parking space (substantial by Japanese city home standards, which usually only manage to squeeze in one car).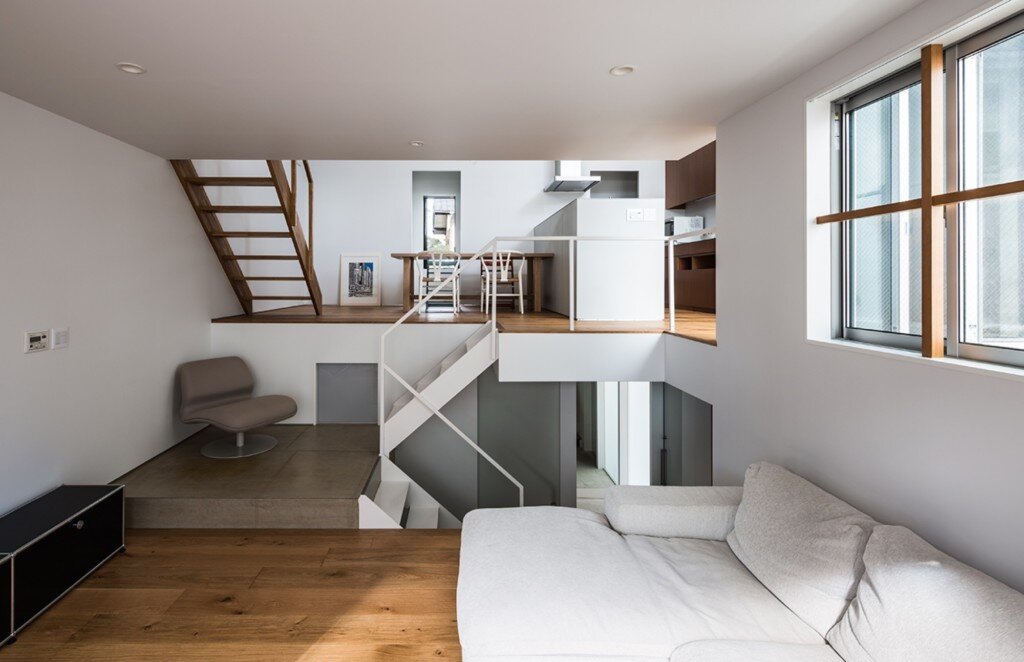 The first floor of Gap House is occupied by an entrance/hallway, master bedroom, living room and a utility/bathroom. The majority of space has been allocated to the living room, followed by the bedroom. Communal spaces, such as the living room and kitchen, were given particular attention because the family will spend the majority of their time together there.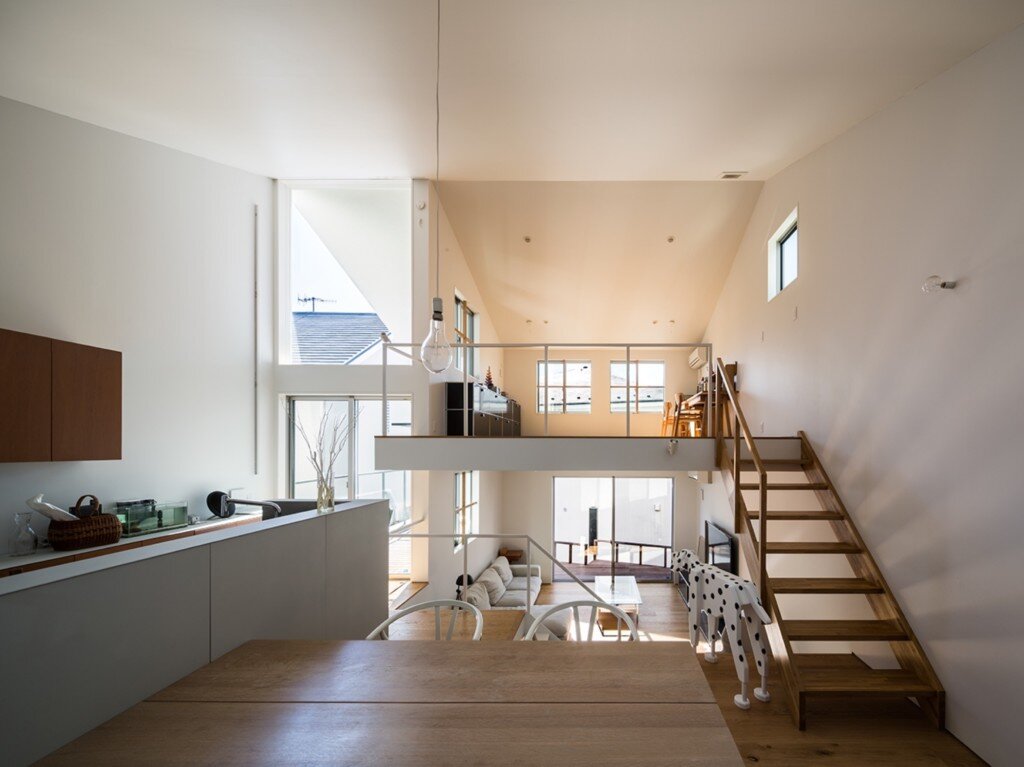 A flight of stairs takes you up to the kitchen and dining area, while another flight will take you up to the top level of the home. The top floor contains a bedroom, with a set of patio doors that lead out to a small balcony. The stepped levels allow the living spaces to remain connected to one another, maintaining lines of communication between the occupants.
For more Japanese houses check out House O, a small home formed around sheltered gardens and lean-tos. Or, Frame House by Peak Studio that defines rooms with beams and posts. See all Japanese houses.
Via ArchDaily
Photos: Yoshihiro Asada