The Japanese architecture firm Ninkipen! was responsible for designing and delivering this project that's set on a narrow strip of land in Osaka Prefecture. The house, dubbed Gandare by the designer, is squeezed between existing buildings in a busy residential neighborhood.
The house features an unusual metal facade that peels away from the surface of the building to create a small porch for the first floor. With its three floor levels and an attic space in the roof, the house manages to create a total living area of 947 square feet (88 square meters).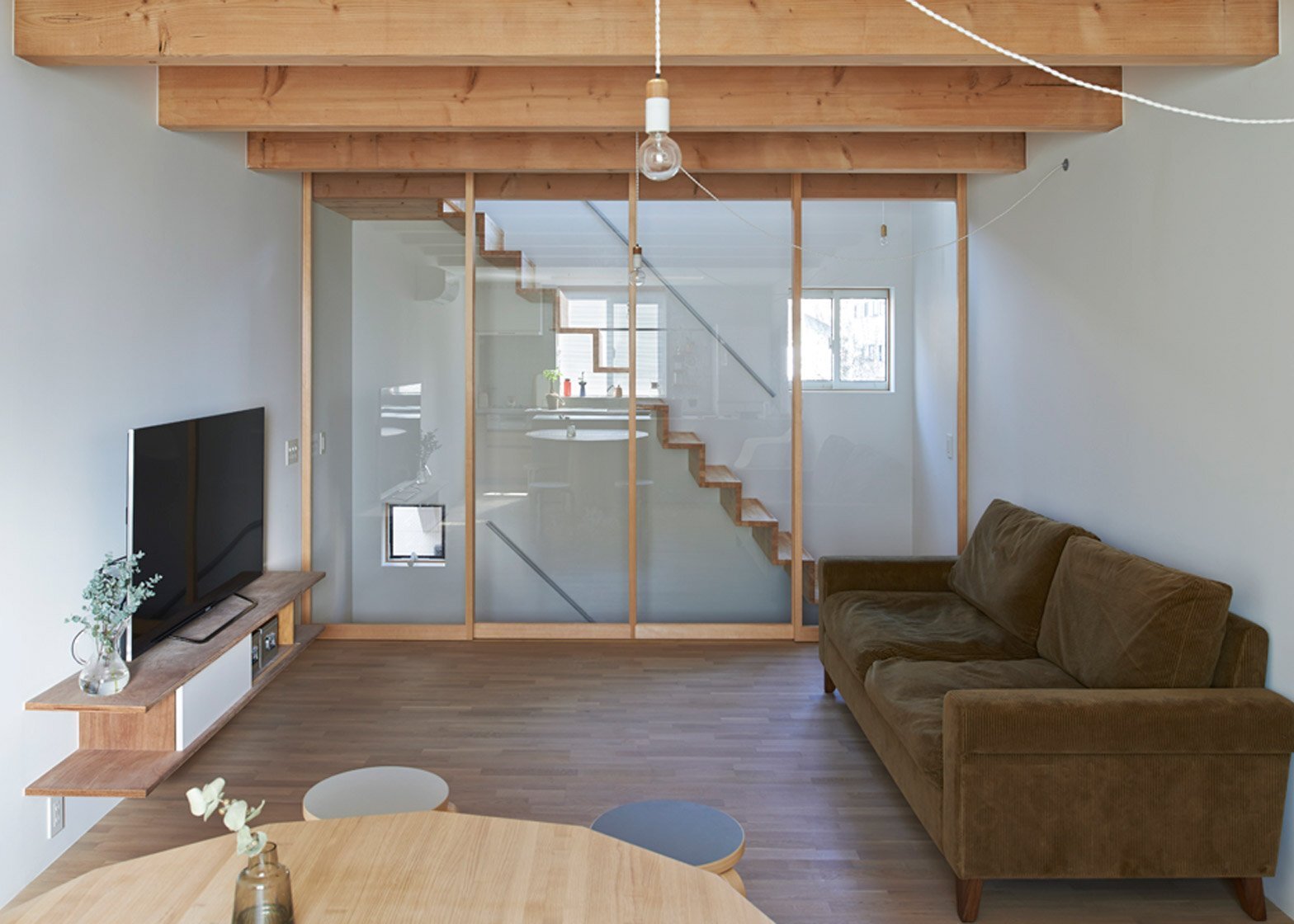 The layout of each floor is relatively straightforward. On the first floor, a car parking space has been enclosed into the porch. This is followed by a storage room, a dressing area and a bathroom. A separate toilet can be found just beyond the stairs.
The second floor contains the main living area, a space shared between the kitchen, dining area, and living room. They've employed glass as a partition between the room and the staircase, allowing light to filter through to the very back of the home.
The third level contains the home's bedroom along with what they call an "inner balcony". Its completely enclosed within the house, but features a large window, and is separated from the bedroom by a screen. The fourth floor contains a small loft that's presumably used as an attic for storage.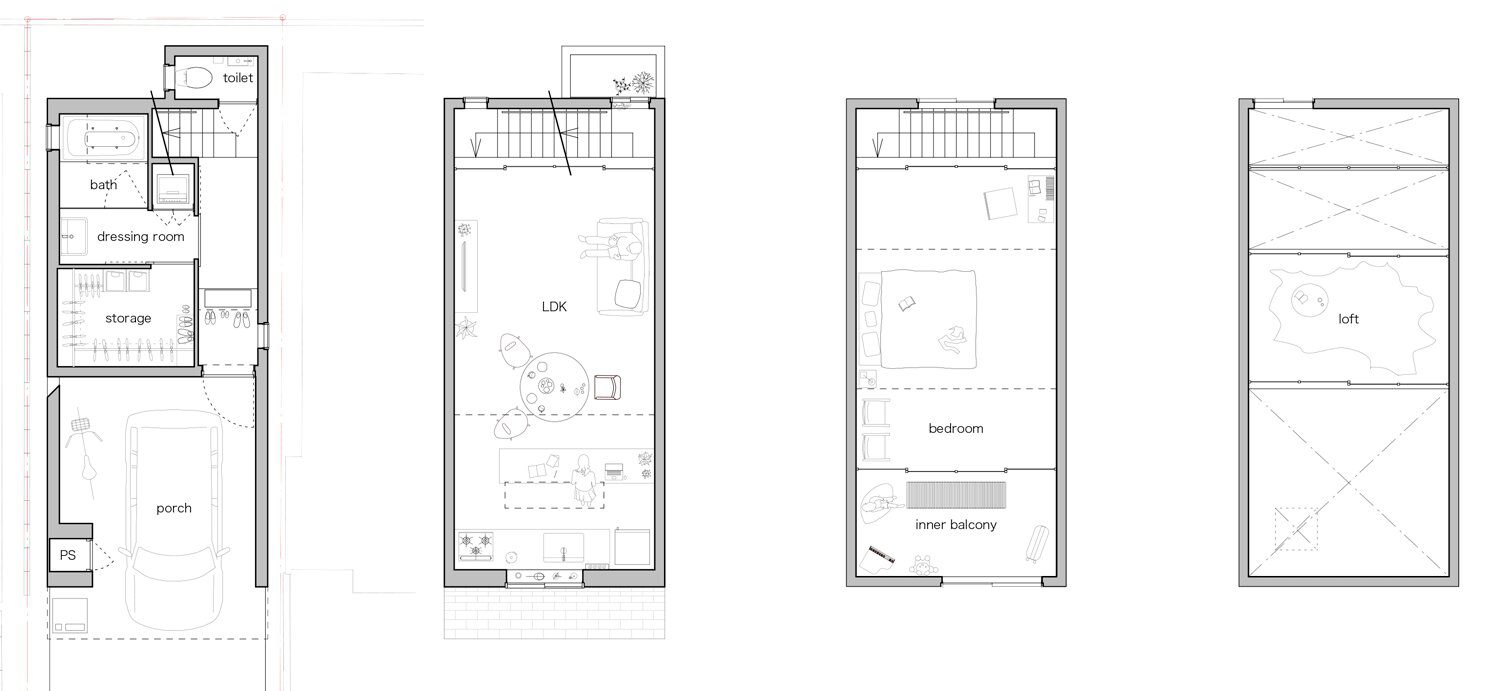 From the architect, Yasuo Imazu: "I considered what kind of a design of a house is able to participate in the renewal of the city. I arranged the positions of the windows in plan, cross-section and elevation, by taking advantage of many restrictions on wooden houses in quasi-fire prevention districts."
For more Japanese houses check out this farmhouse that was rebuilt into a simple modern home. Or, Modular Grid House, a personal home built from off-the-shelf components. See all Japanese houses.
Via Dezeen
Photos: Hiroki Kawata