This concept shipping container house has been designed by architect Dan Sparks. Called the G-pod, it features pop-up living spaces that are stored within the container while it's on the move, or when you want to "lock it down".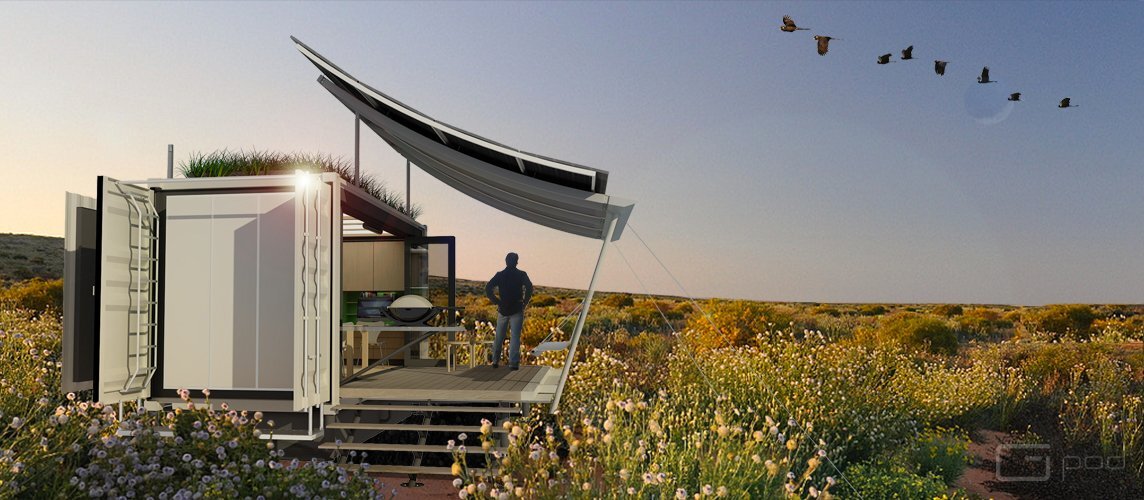 From G-pods website: "Humanity's requirement for GREEN, or environmentally sustainable building solutions, is obvious and urgent. G-pod meets this need through its autonomous building system. Its shell is an up-cycled shipping container, its interior consists of recycled, sustainable and organic materials and finishes.
As Lloyd Alter of Treehugger has pointed out, saying the container has been upcycled isn't exactly true. The long sides of the container have been removed, and the end doors are replaced. It seems that not much of the original container remains, and it would probably be more effective to construct the G-pod as a prefab unit.
The design itself takes bits and pieces from yachts, and RV's, where pop-out living spaces (like the bedroom in the G-pod) are commonplace. The interior looks to be a fresh, modern home that takes full use of the small space available to it.
In the "hull" of the container there's an open plan living and dining area, with a kitchen to one side. To the rear, the pop-out creates a snug bedroom and toilet. There are several models depicted on G-pods website, some include a home cinema as an extra creature comfort.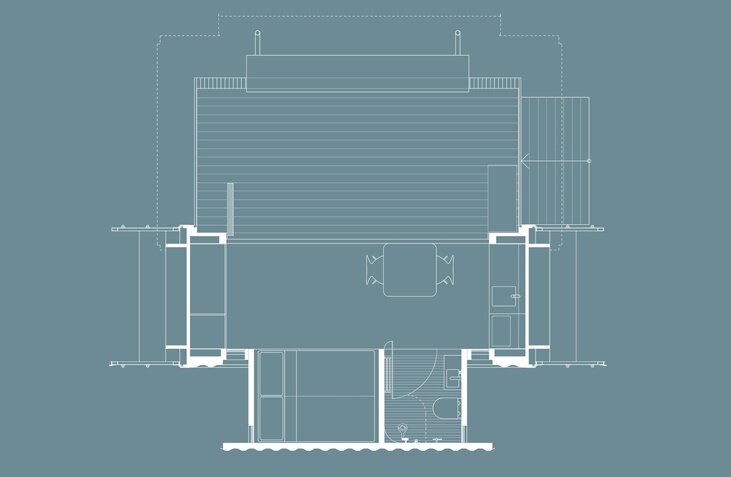 The attraction of shipping containers is usually down to the idea that turning them into a home is going to be cheap, easy and possibly mobile. The reality however is often far from it. I've discussed my thoughts on why, sometimes, they're not an appropriate housing solution in a previous post.
For more shipping containers check out Casa Cubica's transformable container home. Or, the Tin Can Cabin that's been built by a man in Wisconsin. See all containers.
Via TreeHugger
Photos: G-Pod