This angular home has been designed for a couple, their work and their future children. The house is located on Mount Moiwa, a forested mountain that overlooks Hokkadio's capital city. The project was undertaken by family friend and architect Shinichiro Akasaka.
The owners of the property have a background in graphic design and photography. They were also heavily involved in the development of the layout for the home. Their main requirement was that the first floor of the property could be used either as a photography studio, or as a children's room.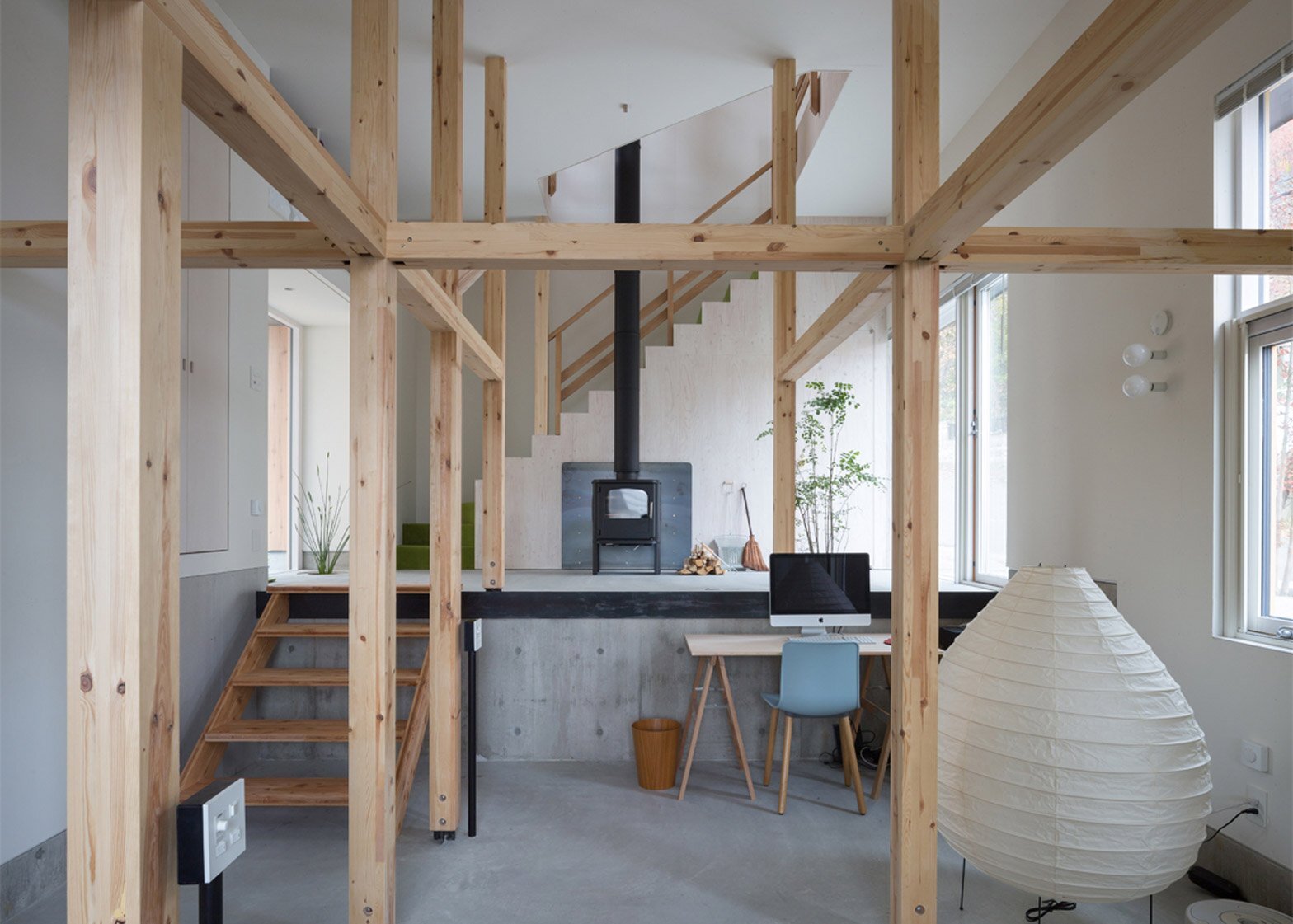 The outside of the property is clad entirely in wood. This theme continues on the inside, where the timber post and beam frame is on show. The framing helps to divide up the floor plan into a regular grid. The grid allows the owners to create new rooms, partitioning them off from the main living area if needed.
Its open plan layout has lead the architect to dub the project "The Barn House". All told, it contains a total of 1,033 square feet (96 square meters) spread over three levels (the first floor, second floor and a rooftop terrace). The first floor currently contains the master bedroom, the photography studio, and a raised living room with a wood-burning stove.
From the architect: "We aimed to build a house like a barn which can become their own home in the future. The client will continue the renovation in their own way according to the changes in their lifestyle. It was also a project with a lot of uncertain factors in the first stage, such as child's future presence and a possibility that the part of the house may used as a gallery or a mini photography studio."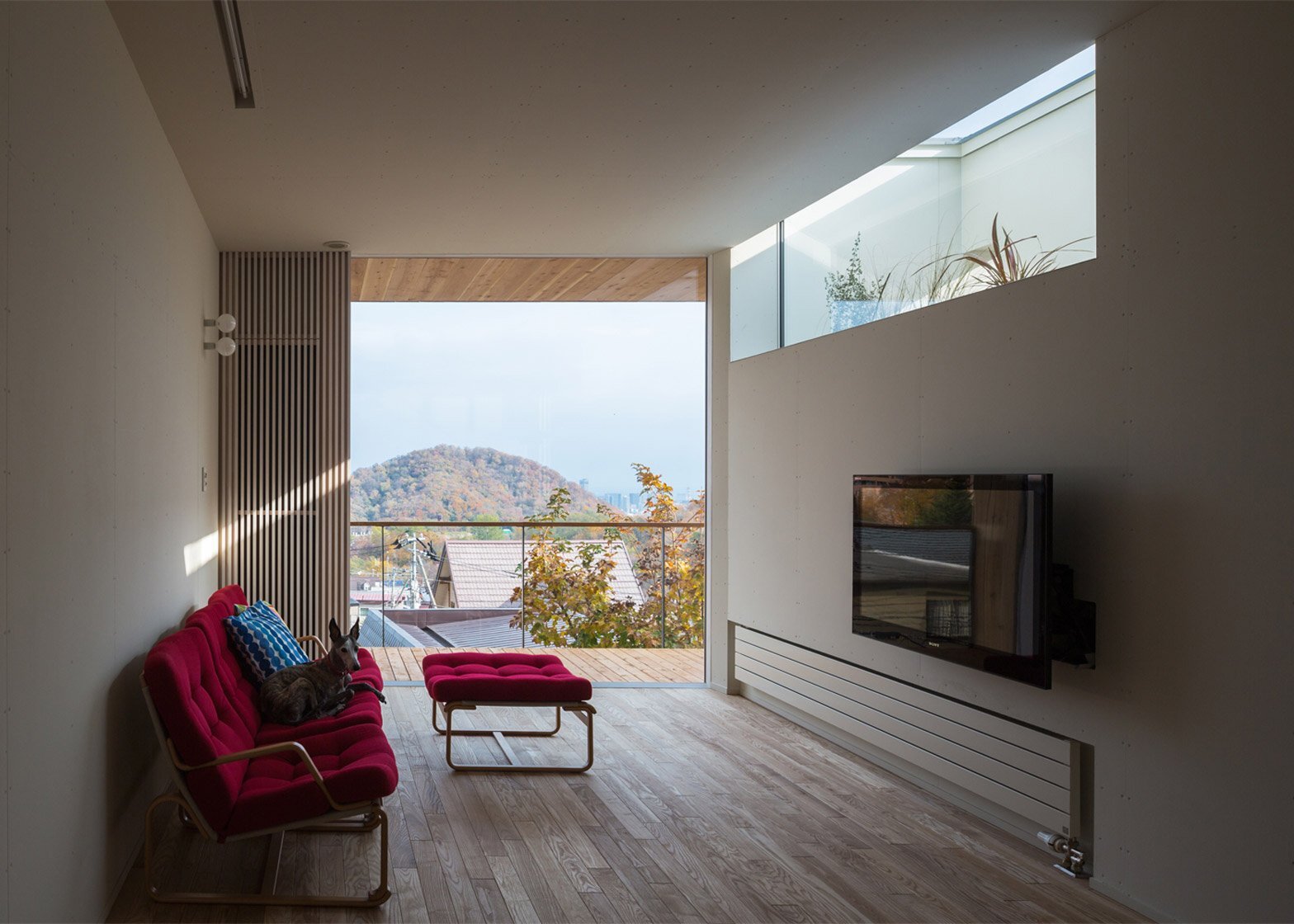 The second floor contains the kitchen, dining area and a smaller living room. There's also access to a small rooftop terrace from this level. I think the most successful aspect to this home is its ability to be modified over time to create new spaces or rooms. In essence, it takes into account the future use of the property, which is central to sustainable design.
For more small Japanese houses check out this family home in Nagoya by Atelier Tekuto. Or, this house that combines work and home like for a pottery artist. See all Japanese houses.
Via Dezeen
Photos: Koji Sakai