Set in the Ehime Prefecture of Japan, this building features several "apartments" that have their living spaces stacked vertically as opposed to horizontally. Designed by the Japanese architecture firm, Be-Fun Design, each dwelling has a total usable floor space of 47 square meters (506 square feet).
Unlike traditional apartment blocks which feature shared staircases, every dwelling has its own 9 meter (30 feet) tall spiral staircase that provides access to each of the rooms. The steel staircases feature open treads and side rails, allowing the heavily glazed front façade to provide light to the livings spaces beyond it. It also serves as a visual barrier for the occupants and onlookers, maintaining their privacy.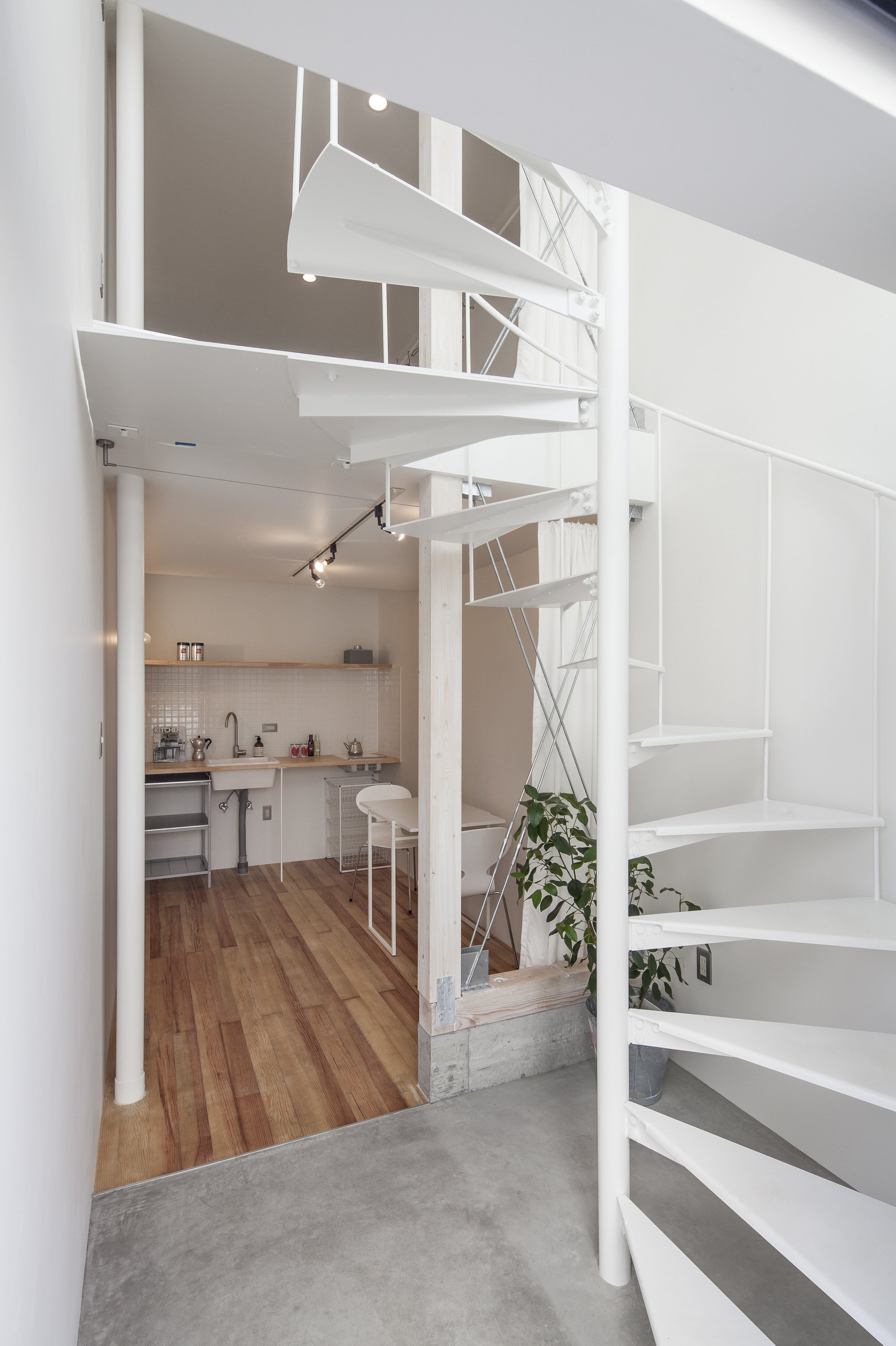 The building takes full advantages of the space available to it – there are no side-walks, or paths to be found at the entrances, just a large black door. Its crisp modern exterior finish might lead some to think it was an office building, but the interior reveals a homier atmosphere. Surprisingly, the building's structure is composed mainly of wood, not reinforced concrete.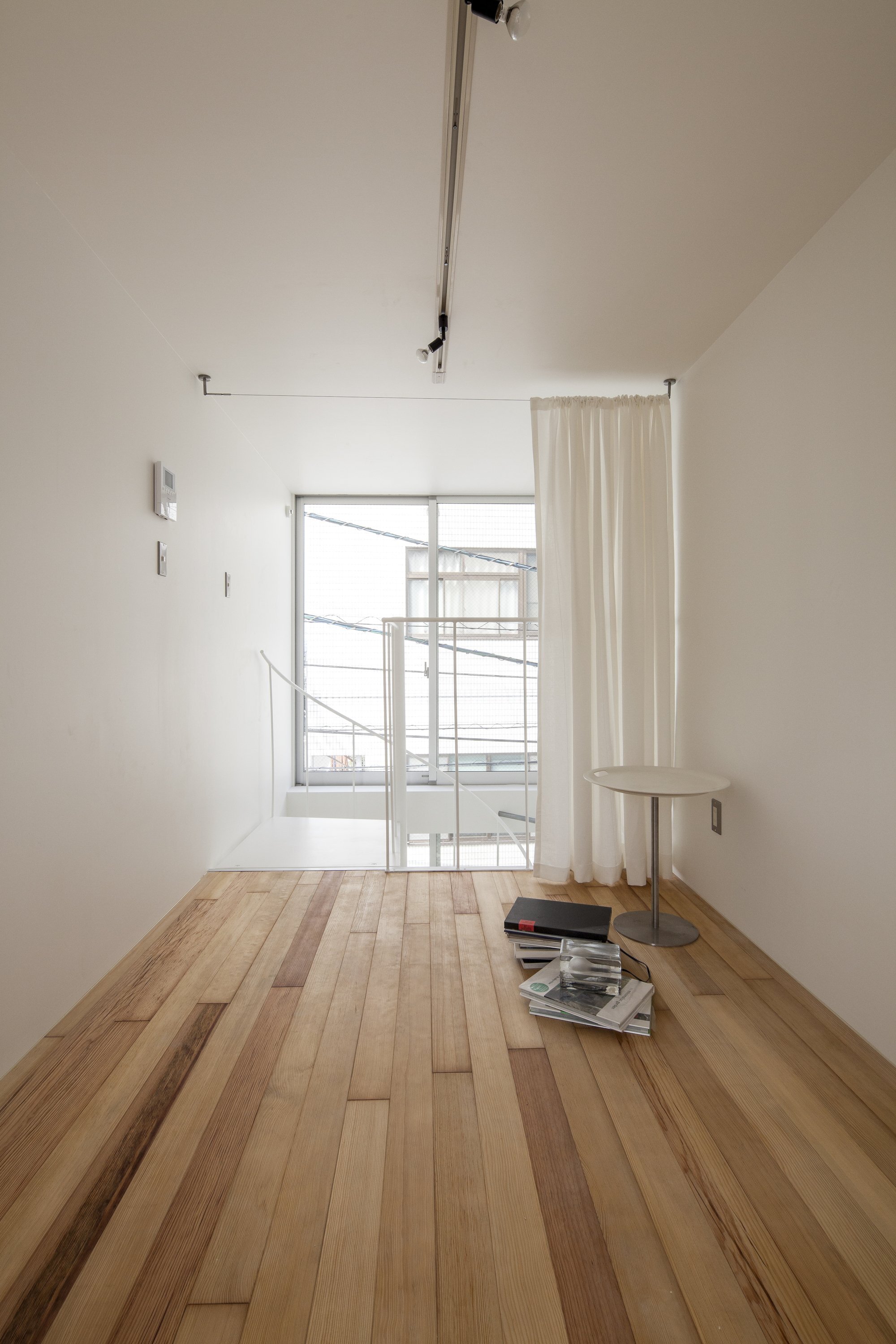 Like the exterior, the interior is contemporary in its finish. You'll find plain white walls and solid pine floors (apart from the bathroom which is tiled). The large windows on the front wall are aided by the rear wall window units to provide both light and views. Together they help the space to not feel cramped and confined.
The ground floor is home to the kitchen and dining area. It's a simple and rather austere-looking set up; there are no cupboard doors and the sink plumbing is also on show. The dining area consists of a small table and two seats. Perhaps the most interesting aspect of this floor is the mezzanine bedroom, accessed by a small ladder.
The second floor contains the bathroom, and a space for a washing machine. If you're concerned about privacy, this house may not be for you – it features a privacy curtain only; there are no doors. The final level of the home is the living area which features views from its floor-to-ceiling windows on both sides. It's an interesting take on the apartment block, and it's definitely not for everyone (particularly those that don't like stairs).
For more Japanese houses check out this year-round ski home in Hakuba by Naka Studio. Or this simple small house set on a cross-section between two roads. See all Japanese houses.
Via ArchDaily
Photos: Hiroyuki Hirai