Portuguese architecture firm Friday SA helped to create this modular houseboat . The project, simply dubbed Floating House, was completed in the summer of 2015. Due to its modular construction it can be expanded to accommodate whole families, or reduced to create a quiet getaway for two.
The houseboat has a fixed width of 20 feet (6 meters) but its length can be vary from 33 to 59 feet (10 to 18 meters). On the larger end of the scale, it can include 3 bedrooms and two bathrooms – plenty for most families, or groups of friends.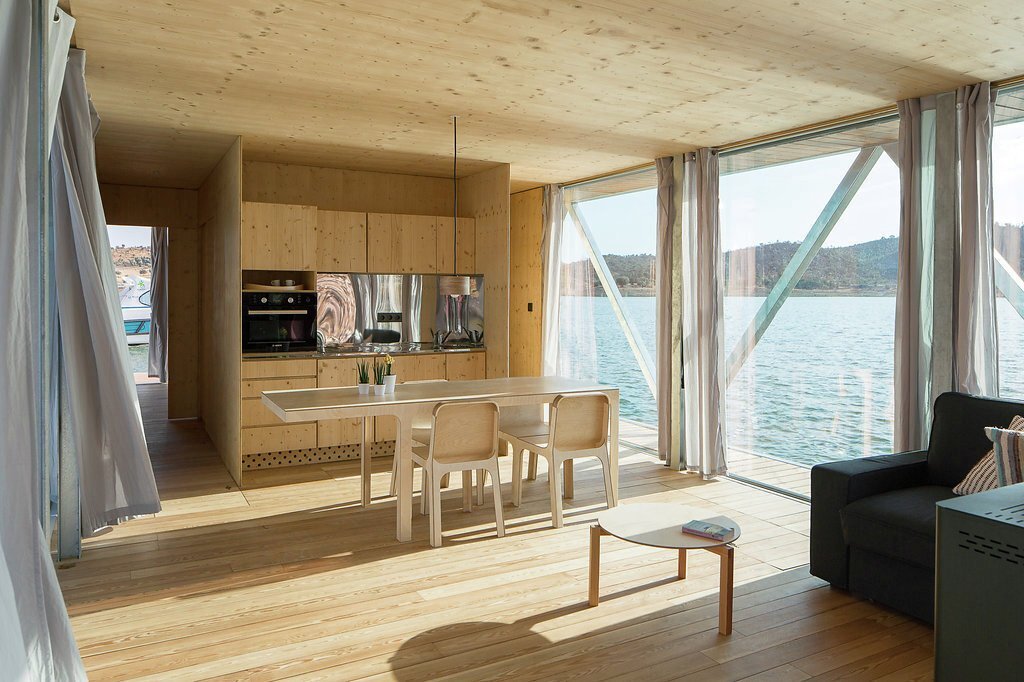 Unlike a lot of houseboats, which are simply moved from one place to another by a tug boat, this unit comes with two small outboard motors. According to the architects you'll be able to travel at a speed of 3 knots and "wake up in a different place everyday" (although probably not too far from where you where yesterday at that speed).
The boat's modular construction allows it to be assembled and disassembled, including the furniture and equipment. The entire unit can be packed away into two shipping containers, allowing you to transport it to locations far and wide.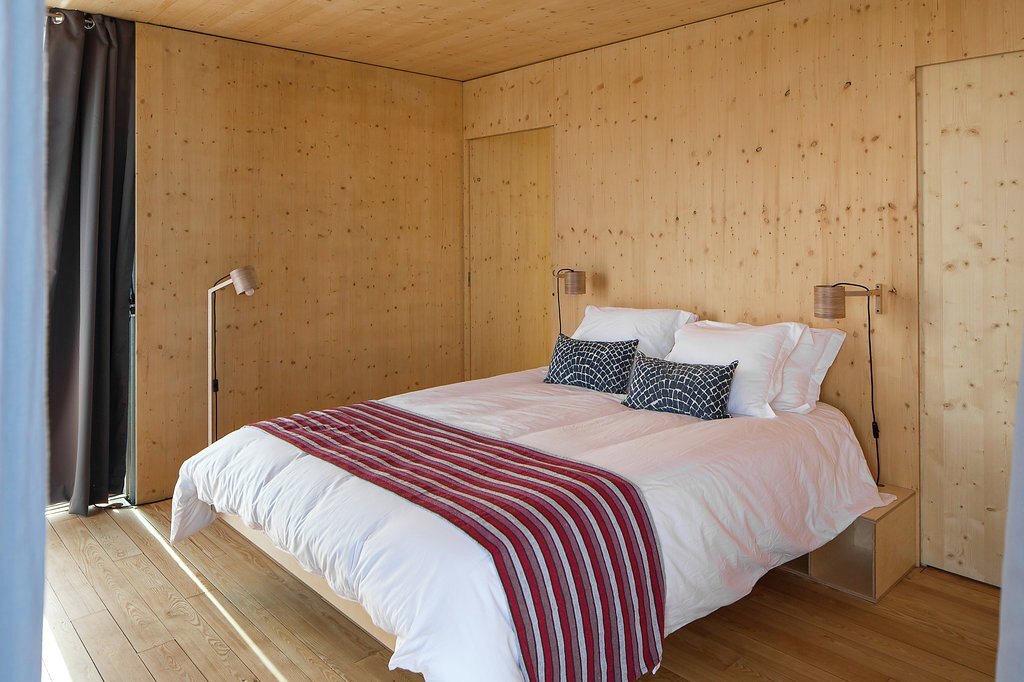 The environment was also taken into account during the design, and the boat includes low impact materials and technologies to help reduce its carbon footprint. There's an on-board wastewater treatment plant and, according to the architects, the boat will produce up to 80% of its annual energy needs.
The layout features an open plan living room, dining area and kitchen. The bathroom is stored to the back of the kitchen, keeping the plumbing centralized. The master bedroom is located beyond the bathroom, at the opposite end of the house. The vast majority of the rooms are enclosed by floor to ceiling glasses, providing panoramic outward views. There's also a roof deck over the bedroom area.
For more houseboats check out this series of tiny houseboats from Thailand called X Float. Or, this small houseboat from Prague by Mjolk Architeki. See all houseboats.