The creative minds at Studio Weave, a UK-based architecture company, have designed a duo of timber pavilions dubbed "Freya and Robin". The pavilions were built back in 2009 in the Kielder Water and Forest Park, and are an interpretation of a fairytale love story.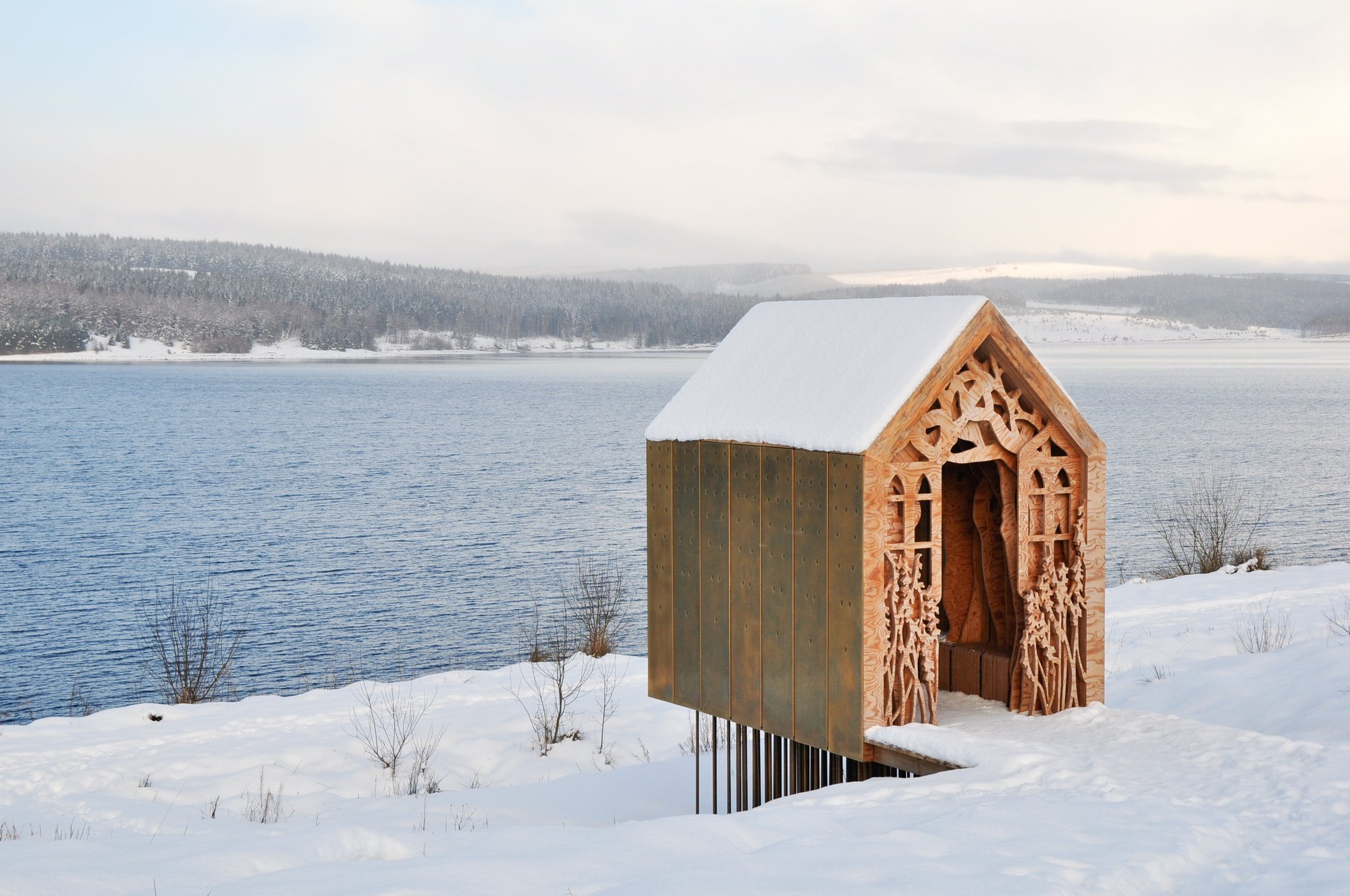 The Kielder Water and Forest Park was created to help promote sustainable development, recreational activities, provide educational experiences and promote the arts. It is also home to the largest man-made body of water in Europe. Studio Weave were commissioned by the client to create a pair of rest places along the banks of the waterside.
Studio Weave decided to create a manifestation of an "imagined fairytale". The structures needed to be playful in form, but also functional. The two pavilions have been placed facing one another on opposite banks of the park, in an attempt to create a "magical link across the water."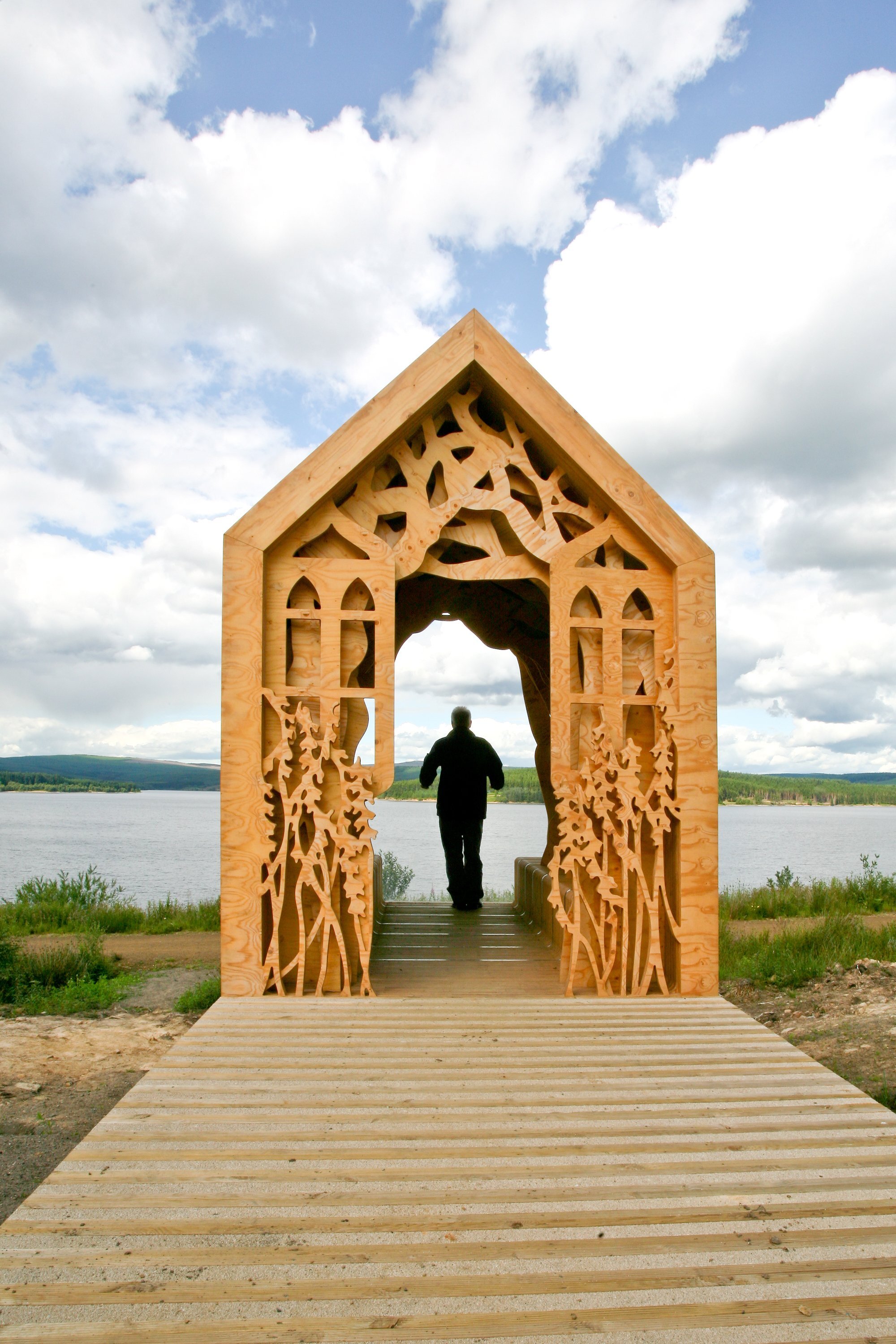 Freya's pavilion features an elaborate carved timber structure and is set on the south bank of the park. The nature of the retreat meant it was easier to prefabricate different elements in a factory, after which they were transported to the site and assembled.
The north bank contains the less elaborate pavilion, which also happens to be my own personal favorite out of the two. Robin's pavilion takes on the same simple form as Freya's, but its roof and walls are clad with wood shingles. Unlike Freya's pavilion, this one was largely constructed in place, with the bulk of the work being carried out by a local contractor, Gavin Tremble.
Aside from their artistic inputs, the pavilions also had to meet technically demanding requirements, namely year-round accessibility, and resilience to public use and extreme weather conditions. Studio Weave's work has been recognised by the Wood Awards, an architecture and furniture competition, and the European Copper in Architecture Awards. Apparently it's also a hot spot for marriage proposals.
For more spaces check out this small garden library that was built on a budget by Mjölk Architekti in Czech. Or the Garage, a reconstructed WW2 garage by the Seattle-based studio, Graypants. See more spaces.
Via ArchDaily
Photos: Peter Sharpe & David Williams