This modern apartment is part of a heritage-listed building in Flinders Lane, Melbourne Australia. The apartment was transformed for a young family by the innovative design studio, Clare Cousins, whose work I've featured in the past (like this lofted beach retreat).
The apartment is 7.5 meters wide by 10 meters in length (approximately 25-by-33 feet), and the architects were tasked, principally, with making the space suitable for a young family who were expecting their first baby at the time.
The 75 square meter (800 square feet) floor plan has been left mostly open, but, like this loft apartment from London, features an inset "component" that serves to divide up and introduce a separate, more private room. In this case the compartment is used to house the master bedroom.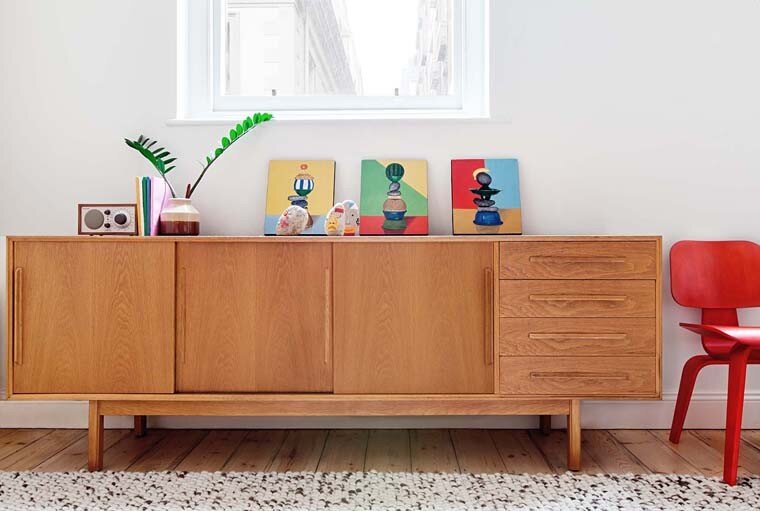 The interior is bright and airy thanks to natural light entering from windows that occupy three of the four walls. And the high ceilings prevent the space from feeling confined. The makeover was completed on a modest budget, and affordability played a major part in the choice of materials and finishes.
Originally a one-bed apartment, the clients asked for the single bedroom to be split up into two smaller bedrooms, creating a separate space for their newborn. The conversion resulted in the child's bedroom being wide enough to fit a single bed between the walls. The master bedroom has the mattress sitting on the floor of the raised platform and features inset shelving and storage. A simple sliding door is used to close it off from the main living space.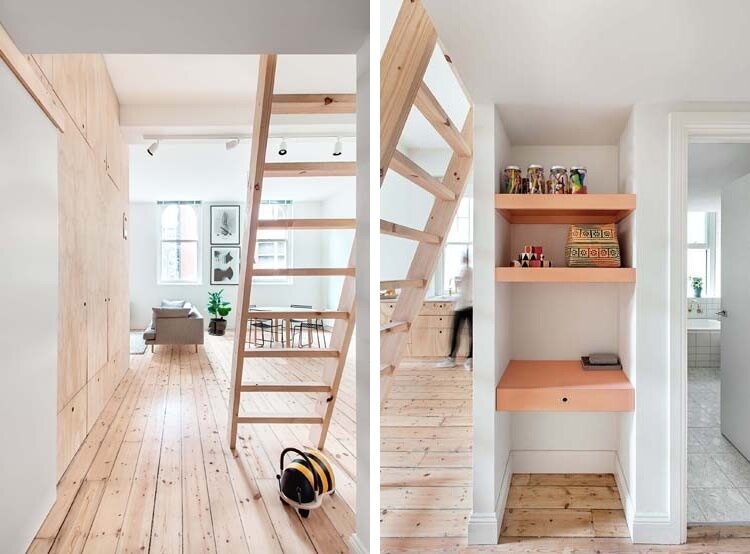 The other living spaces, include a kitchen and dining area, living room, an entryway and a lofted storage space, a workstation, and a spacious bathroom that features some interesting tiling and gold electroplated tapware. The finish, like several of Cousin's other projects, features a mix of white against wood.
For more apartments check out this tiny studio apartment in Paris that's been converted into a functional home. Or this stylish apartment in Goteburg, Sweden, that features an eclectic mix of furnishings. See all apartments.
Via TreeHugger
Photos: Lisbeth Grosmann