This house in Musashisakai, Tokyo, has been designed by local design firm Upsetters Architects for a small family. The house was completed in 2011 and contains a total floor area of 97 square meters (about 1044 square feet).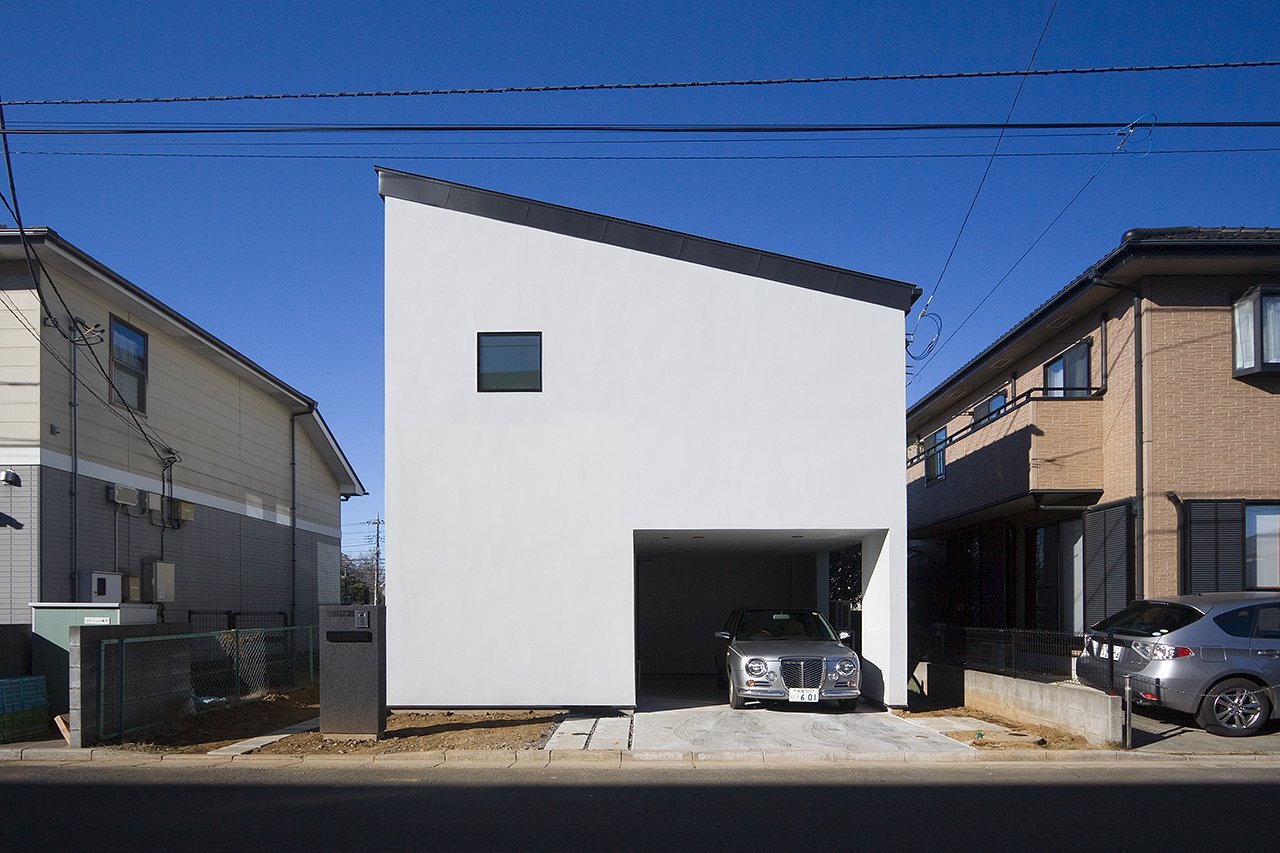 Set in Tokyo suburb, the house has a relatively generous amount of perimeter space when compared to some of its contemporaries (which are often less than a foot or two away from the adjacent buildings). Built for a family of three, the architects attempted to create a layout that would serve the family's needs over time, and as such it features a rather unusual, but playful floor plan.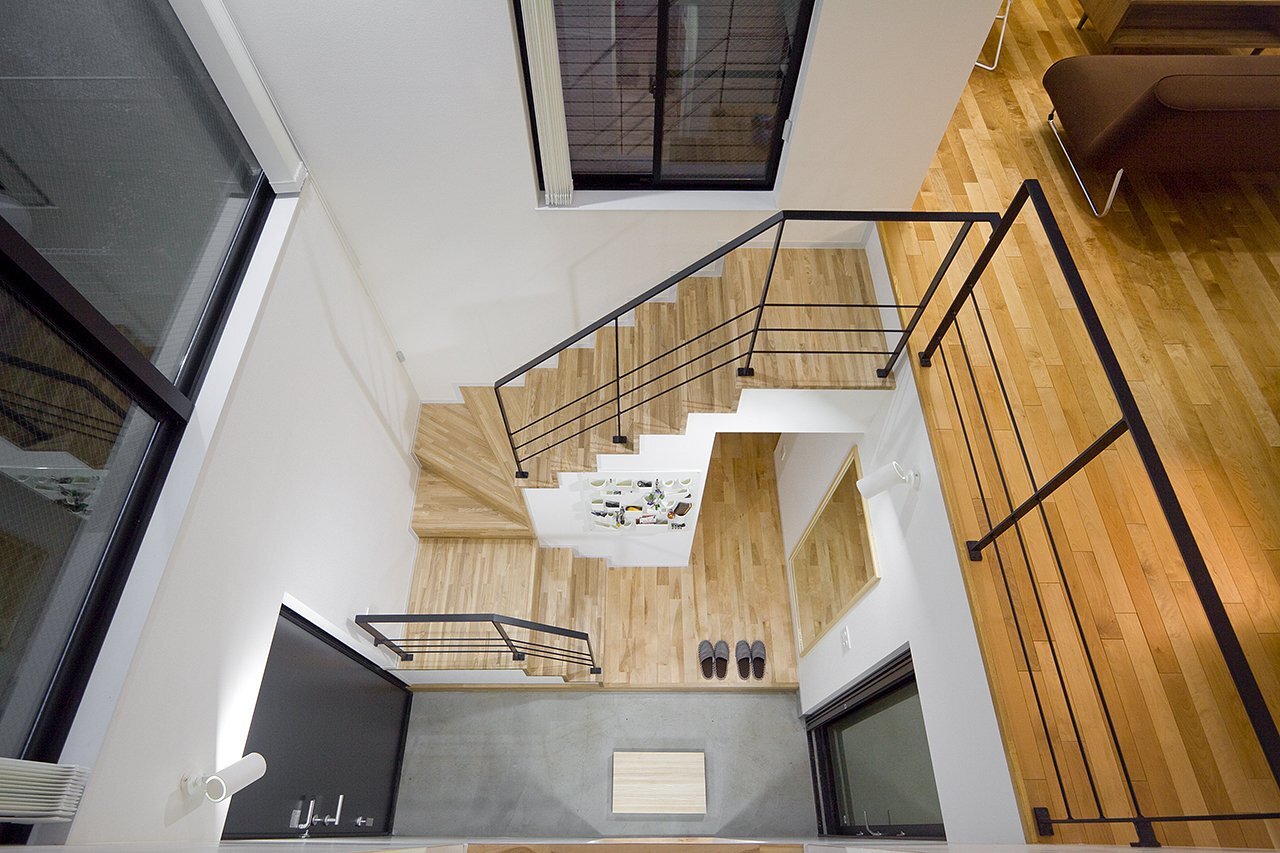 To cater for their daughter as she grows older, they inserted a two-story wooden box structure that contains her bedroom as well as an interim mezzanine floor that can be used for studying or relaxing. Interestingly, the mezzanine floor isn't tall enough to allow a person to stand up and can be accessed by climbing ladders, or the bookshelves in the daughters bedroom.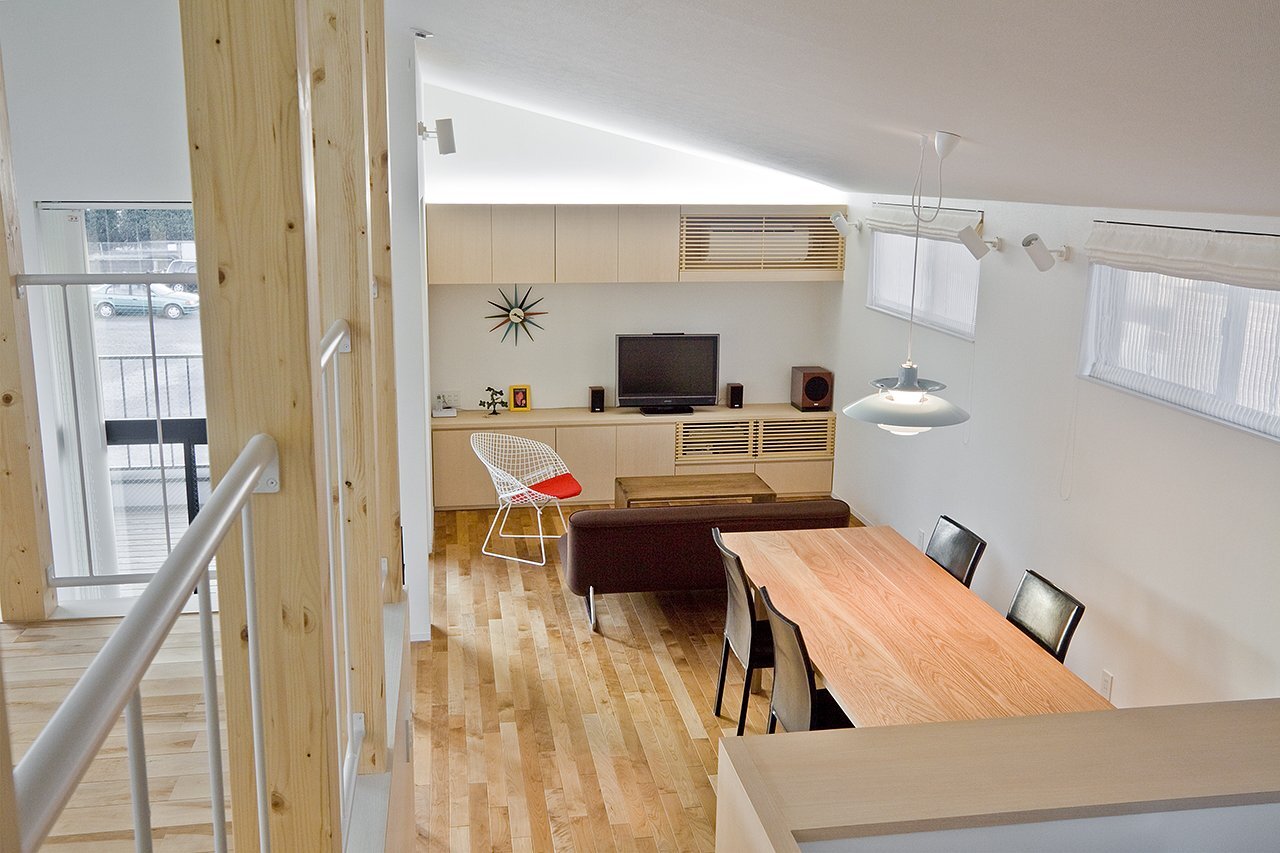 To some the mezzanine may seem an odd, and perhaps dangerously accessed addition but I find it to be an amusing and useful space, not unlike that of a child's treehouse or den, but set within the home. I do sometimes wonder about the Japanese building codes though, as they often seem to have open staircases and interior balconies with no guard rails at all.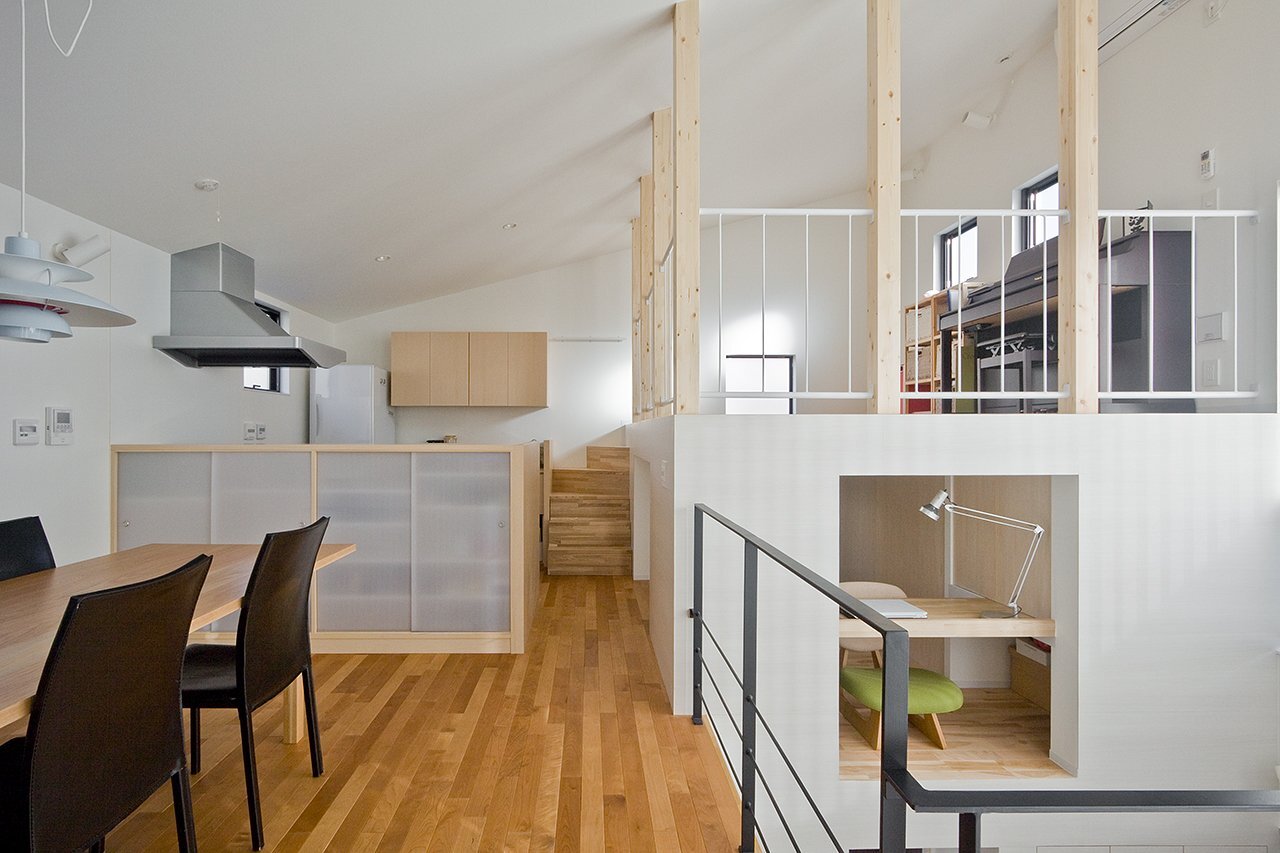 The rest of the house has been designed to meet the needs of the family as a whole. The living room, kitchen and dining room can all be found on the second story and are accessed by a small winding staircase in the entrance. The first floor of the house is dedicated to the two bedrooms (one with a walk-in closet), a bathroom and a garage. There's also a small attic room at the top of the home that acts as a guest bedroom and a study.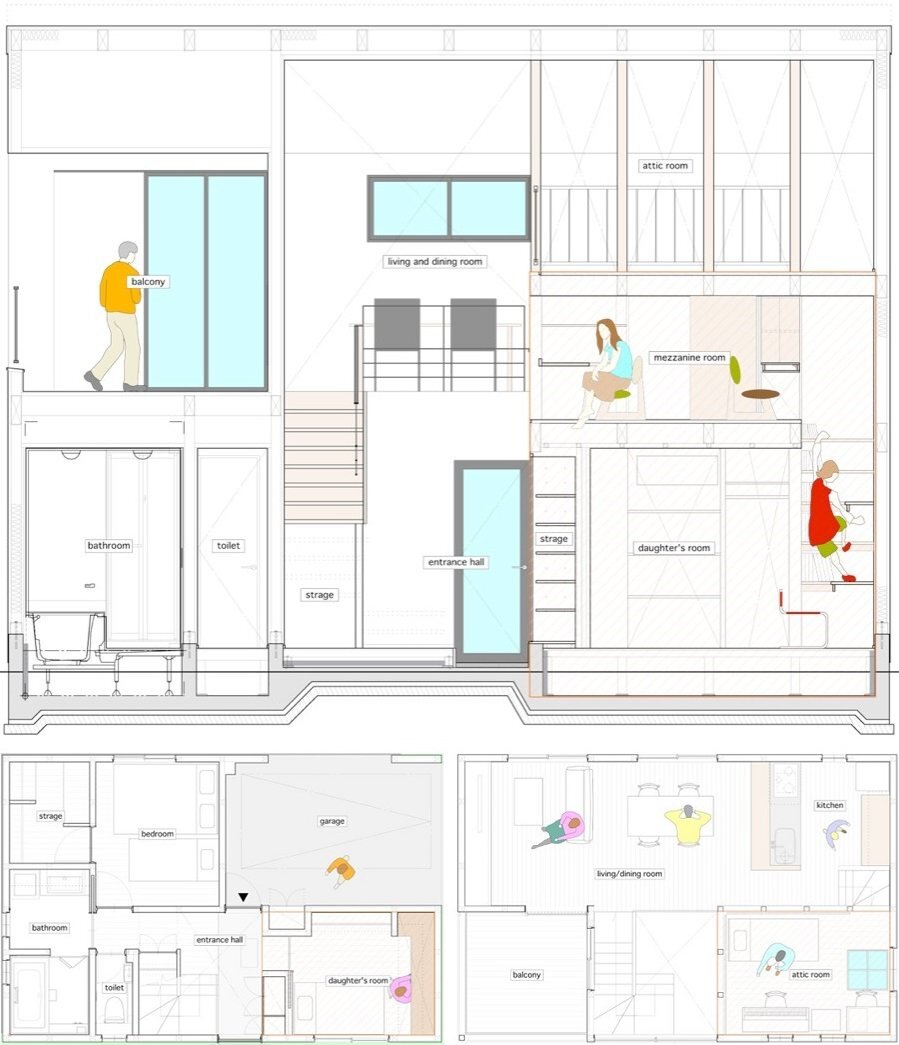 While there doesn't appear to be much in the way of a garden, there is a reasonably sized balcony accessed through the main living area. All in all, it's a unique layout with some interesting and clever ideas regarding its use over time. Something which all designers should possibly be thinking about more given current climate of sustainability, future-use, and resilient design.
For more Japanese houses check out this 3 meter wide house in Tokyo by the architecture studio Saboarch. Or Teppei Fujiwara's glass-clad house in Todoroki that features a wooden-frame structure. See all Japanese houses.
Via ArchDaily
Photos: Upsetters Architects