The Exo Emergency Shelter was originally designed by Michael McDaniel to provide temporary housing for those that find themselves in transition due to natural disasters (like Hurricane Katrina) or civil unrest. The shelter takes inspiration from the humble coffee cup – it has a simple yet study structure that can be stacked, while also protecting its inhabitants from the exterior environment.
Michael has spent the last 8 years developing and testing prototypes of the Exo Emergency Shelter, and now he and his team are looking to ship the units to provide housing for the refugees of Syria. The project is being funded through their Reaction campaign on IndieGoGo. They've set themselves a target of $50,000 and in little over a week they've almost attained half of the funding necessary.
The design of the units allows them to be packaged and transported with ease; each unit simply slots into the next, like a stack of coffee cups. Also, like a coffee cup, they're insulated to help maintain a constant interior temperature, combating over-heating and cooling.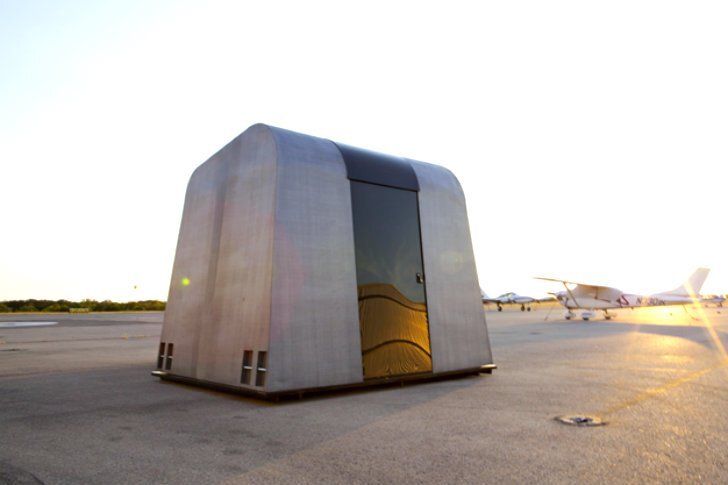 The shelters can be set up in minutes by four people without any tools or equipment. The speed of installation and its ability to be stored and transported efficiently gives the Exo Emergency Shelter an edge over most of its contemporaries.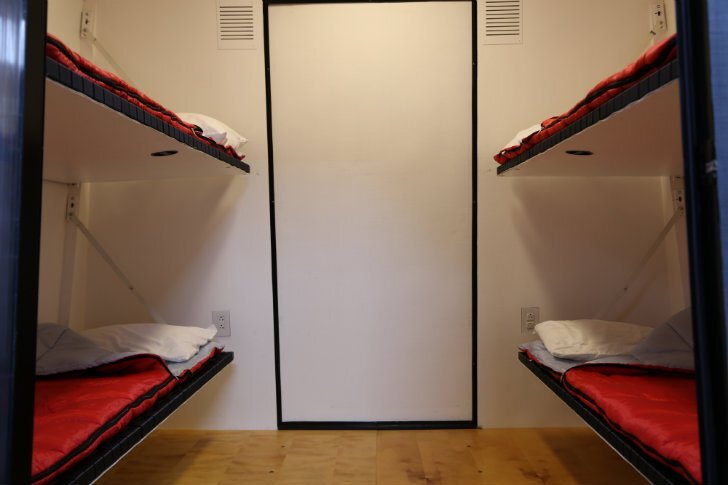 Units can be arranged in clusters to create a community, and if a single Exo pod doesn't provide enough living space, several of them can be joined together to meet the needs of the occupants. They come equipped with lighting and can be integrated with an external power source and AC. The translucent panels seen to the rear of the pods provide a means of natural daylighting. One other smart feature not often seen in other emergency shelters, is that the Exo Shelter contains networking capabilities, allowing the aid responders to quickly see if a unit is available or not.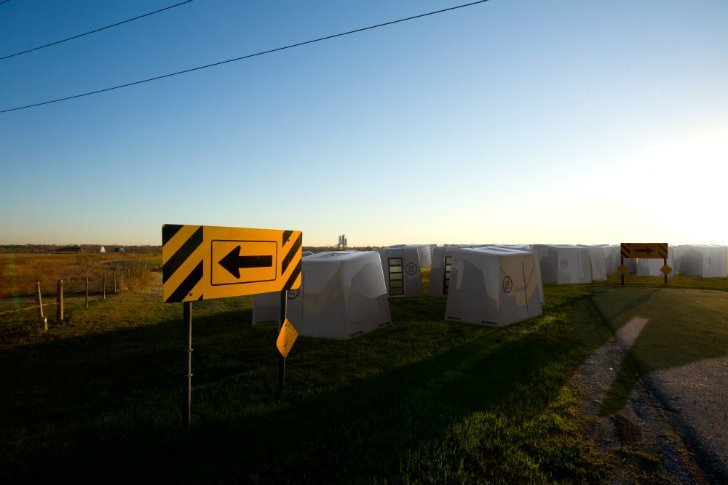 Reaction has teamed up with the Maram Foundation and will ship a minimum of 5 units to provide shelter for refugees of the Syrian conflict. The entire project will be monitored and feedback will be given on how successful the units were at providing for the refugees. If you'd like to find out more or to help fund the project, you can do so through their website, Reaction Housing, or their IndieGoGo campaign.
For more shelters check out the Liina Transitional Shelter, a prefab dwelling that can be expanded to suit the needs of its occupants. Or this flatpack emergency housing unit from IKEA that's been designed for refugees and is currently deployed in Ethiopia. See all shelters.
Via Inhabitat
Photos: Reaction Housing