Called the Escape Traveler, this tiny house has been created by the same people responsible for the hugely popular ESCAPE mobile cabin (which remains to be one of our most popular posts). Their latest development is built on the same ethos as its predecessor; environmentally-friendly construction combined with smart interior design.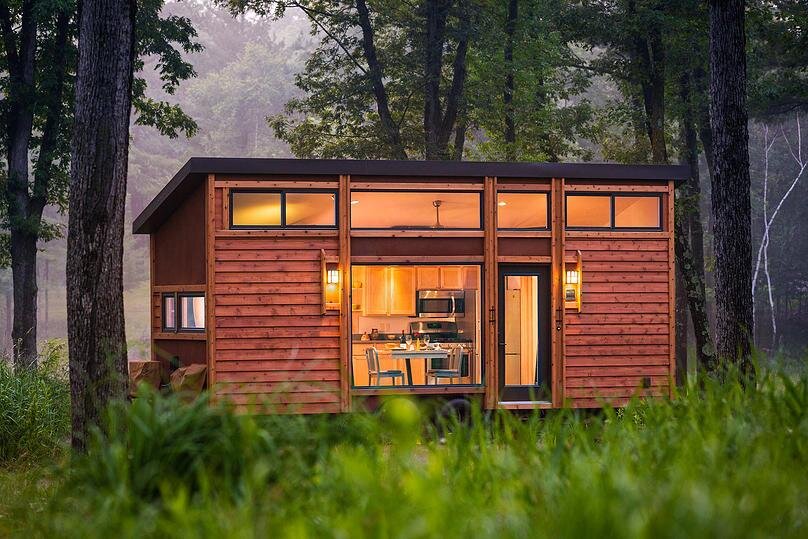 Two versions of the Escape Traveler are available: a 269-square-foot model that's 28-feet long, and a 344-square-foot "XL" model that's 30-foot long. Both tiny houses are capable of comfortably accommodating up to 6 people – a bit of a rarity among dwellings of this size – without compromising on living spaces.
The exterior is clad with lapped Cedar siding, and features low-e windows throughout to reduce heat gain. On the inside it's finished with 100% recycled Dakota planking, with options for painted drywall, pine or cedar. The floor, walls and roof are insulated with closed cell foam that's produced from recycled products. It also gives them respective R-values of 30, 22 and 40.
In terms of layout, the lower level contains a large kitchen/dining area that's lit up during the day by a big picture window, and several clerestory windows. To the left of the kitchen there's a cosy living area that can double up as an extra sleeping space. The opposite end of the house features a bathroom with a bathtub, as well as a washer/dryer.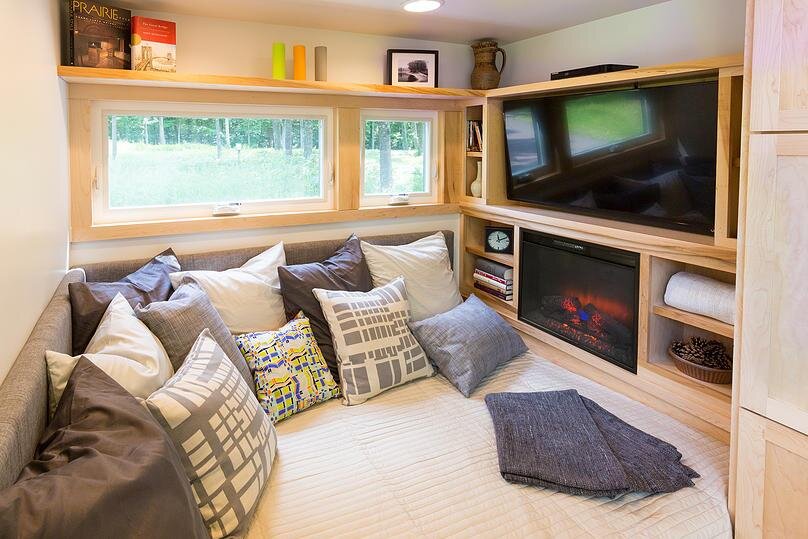 The upper level contains the tiny house's two lofts, both of which can act as sleeping spaces, or as extra storage space. They're also lit by a series of operable windows at the high point of the roof. Their position allows them to be used to exhaust excess heat when it gets a little to warm inside.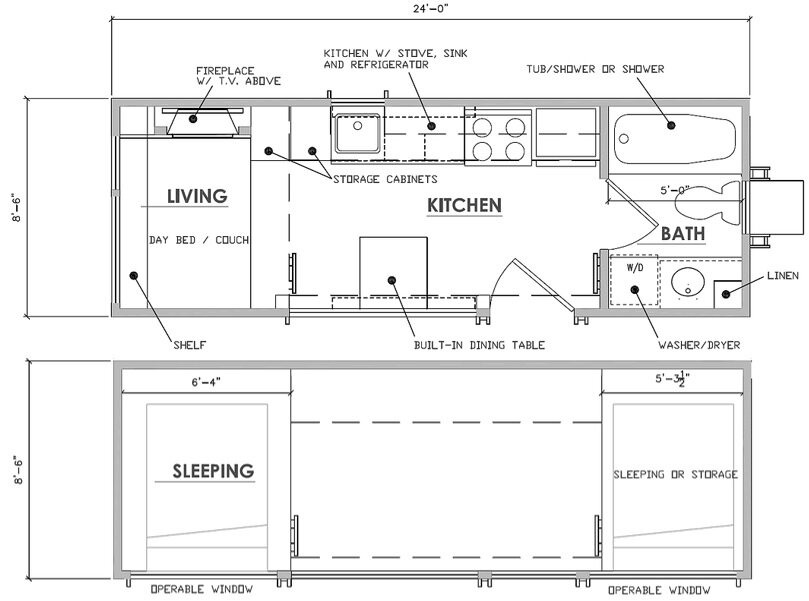 All in all, I think it's a great tiny house; it's functional, doubles up on space without feeling like an RV, and has an excellent finish. My only criticism is that they didn't go for a deck-over-axle trailer which would avoid having to frame and insulate around the wheel well. Although, it may have been hard to find a deck-over-axle trailer that would allow them to maintain an overall height of 13.5 feet.
So, what's it cost? The standard version starts a $65,000 which is comparable to other tiny house companies. The XL starts at $72,800. More details available at Escape Traveler.
For more tiny houses check out the environmentally friendly Wohnwagon from Austria. Or, this tiny house on Hope Island that features a sauna. See all tiny houses.