Believe it or not, this rustic looking cabin in the woods is actually classified as an RV. Called ESCAPE, the cabin is an amazing little retreat that can be moved from one location to another thanks to it being loaded on a trailer.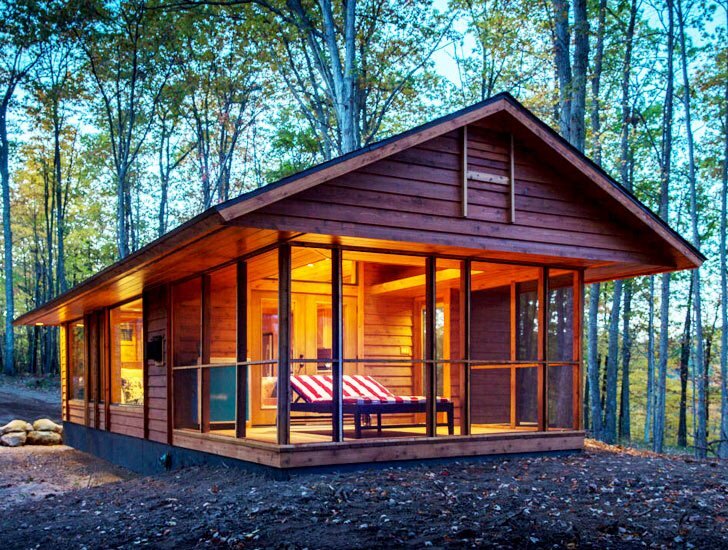 The retreat is just 400 square feet in size, and is approximately 14-by-28 foot. So, you'll probably not be moving it all that often as you're likely to need a permit and a police escort, but having the option for a change of scenery is always a bonus.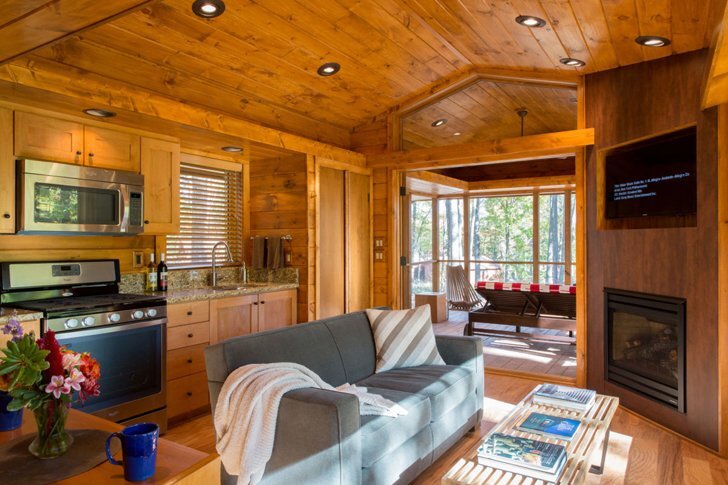 The ESCAPE cabin is clad, both inside and out, with sustainably harvested cedar – great for the environmentally conscious. According to the builder, the getaway was designed "with the sensibilities of Frank Lloyd Wright in mind" and aim's to "become one with nature with virtually no carbon footprint." Frankly, the virtually-no-carbon-footprint thing is nonsense, but it's good to see recyclable and sustainably produced materials being used in construction.
The cabin features a rather luxurious screened porch. The interior contains two main living areas: an open plan kitchen, dining and living room, and a bedroom with a large (relatively speaking) en-suite. The living areas are more generously proportioned than that of your typical tiny house, and it also comes with all the mod-cons, flat-screen TV, fireplace, large stove etc. The interior of the ESCAPE is pretty far removed from what you'd expect from an RV.
The ESCAPE arrives at the owner's site fully-finished, all you have to do is hook it up to the utilities. You can also purchase several "add-ons" for the model, from steam showers to built-in sound systems. Or if you'd like to experience a stay in the house first you can find it at Canoe Bay.
For more small houses check out the 12.20 House by Brazilian architect, Alex Nogueira. Or House Unimog – a simple, efficient house in Germany that features a translucent façade. See all small houses.
Via Treehugger
Photos: Escape/Canoe Bay