This house has been built by the Australian company Ecoliv who produce prefabricated buildings that focus on a reduced environmental footprint. The house shown was built for the Sustainable Living Festival in 2014 and is 746 square feet (69 square meters) in size.
The prefab house has a host of sustainable/environmental features built into its design. They include: a vertical garden on the exterior deck, a surrounding dry tolerant garden with a grey-water recycling system, a 2kW grid-tied PV array, a solar hot water system, high-efficiency appliances and an electric car charging point.
Ecoliv's houses are all designed to fit within modularly sized building materials (like 4×8 sheeting) to reduce the amount of construction waste due to off-cuts. The construction materials themselves are also "green" with sustainably harvested timber framing and low VOC alternatives used were possible.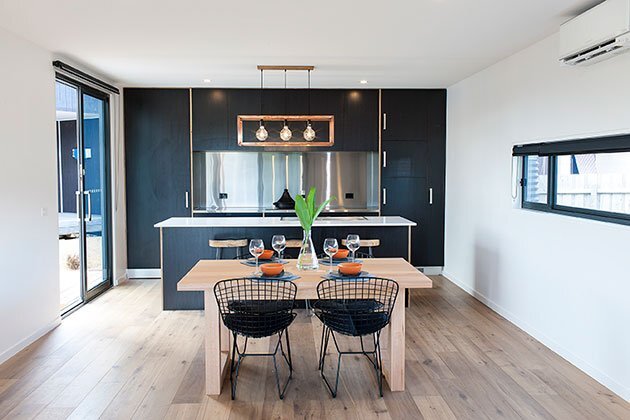 The use of plywood, MDF and particle is apparently minimized due to their formaldehyde content, and all manufactured timber products used have a formaldehyde content of less than 1mg/litre. It seems they've really attempted to go the extra mile, not just slapping some solar panels onto a building and claiming its sustainable.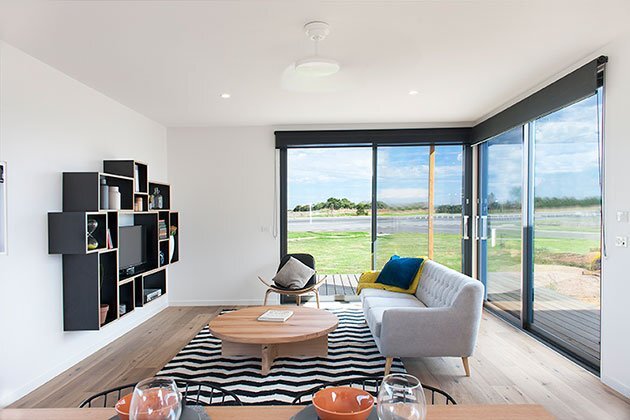 Being set in Australia, natural daylighting and ventilation were also a primary concern. The house features a number of large sliding patio doors, which are usually recessed or open up onto a sheltered exterior deck, limiting direct exposure to sunlight.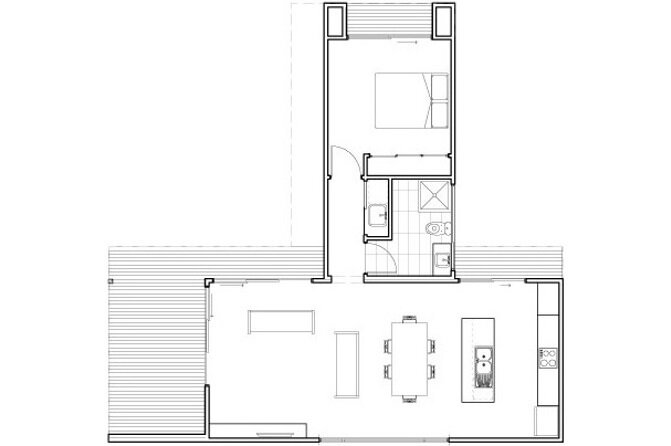 Natural ventilation is addressed through the use of offset louvre windows that promote cross ventilation. It's received 8 stars out of a possible 10 due to it's potential thermal comfort based on computer simulations, meaning that people are less likely to require active heating or cooling to stay comfortable.
For more modular houses check out DublDom by Bio Architects in Moscow. Or, Mia House, a home from Argentina that makes use of modular materials. See all modular houses.