Whilst it may not look like it, this property was built out of shipping containers. The project, dubbed Eco Village by the designers, is set in the region of Viana do Alentejo in Portugal.
The project was a collaborative effort by local architecture firm, Cave, and the contractor JGDS, who specialize in adapting shipping containers for residential use.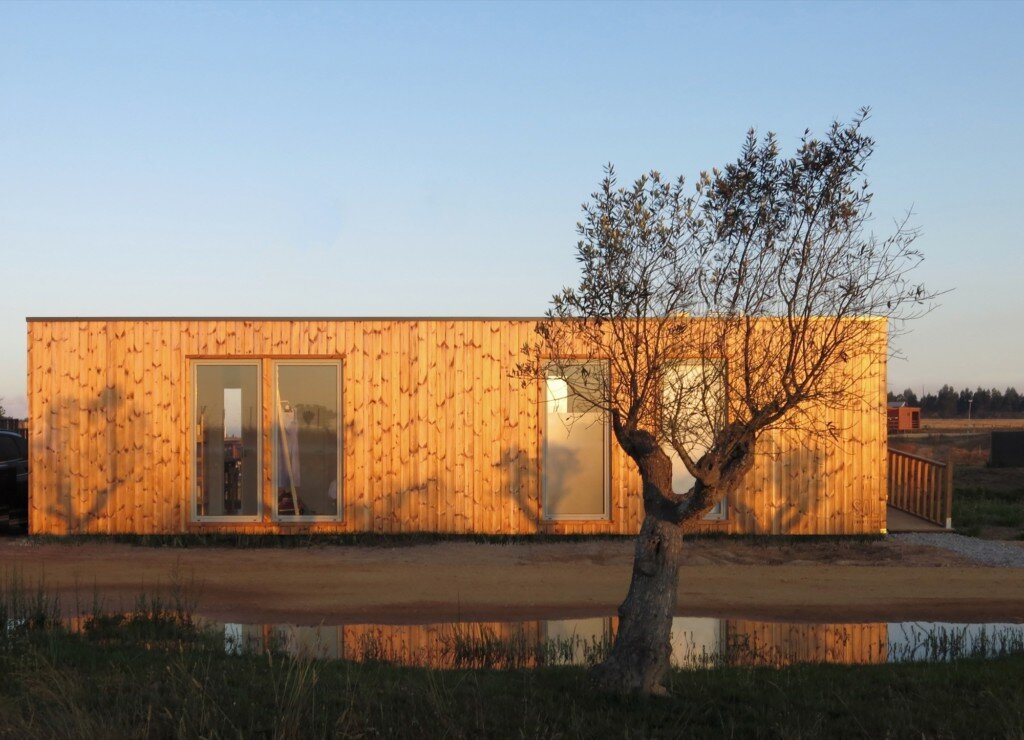 The client basically asked for an "improved" version of their previous projects (I think this just means they wanted it completely tailored to their specific needs and wants). And so, the architects set about producing a floor plan based on the requirements.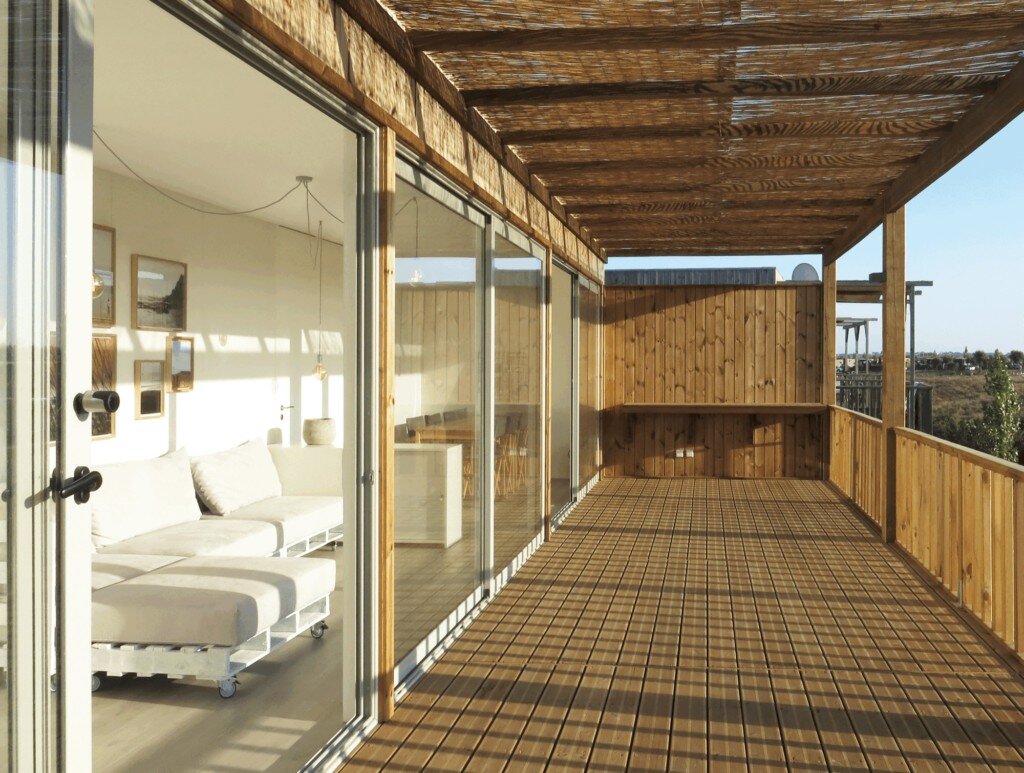 The resulting design includes both interior and exterior spaces. The interior is split into two very defined halves. One section of the home contains the communal living spaces, such as the living room, kitchen and dining room. The other section is dedicated to the bedrooms and bathrooms.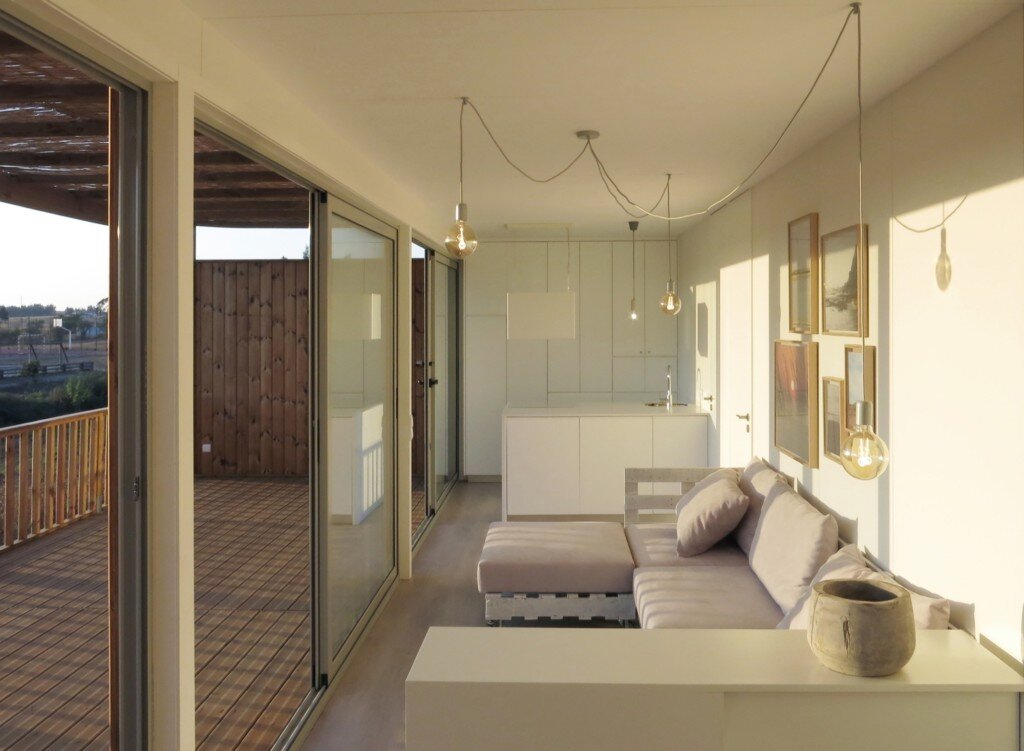 It's all set within a footprint of 646-square-feet (60-square-meters), which isn't a huge amount of space for a 3-bedroom (one with two single beds) family home. To help keep the home from feeling claustrophobic, large windows and patio doors run the length of the living area. Smaller windows have also been installed in the bedrooms, so as to maintain privacy.
White walls and ceilings, along with wooden and gray floors, can be found throughout. Some of the furnishing were also custom-built for the space, like the under-bed storage which features slide-out chests. One of the main components of this project was the inclusion of an outside space. Here, they've built a sheltered exterior deck that can be accessed from any of the living area's patio doors.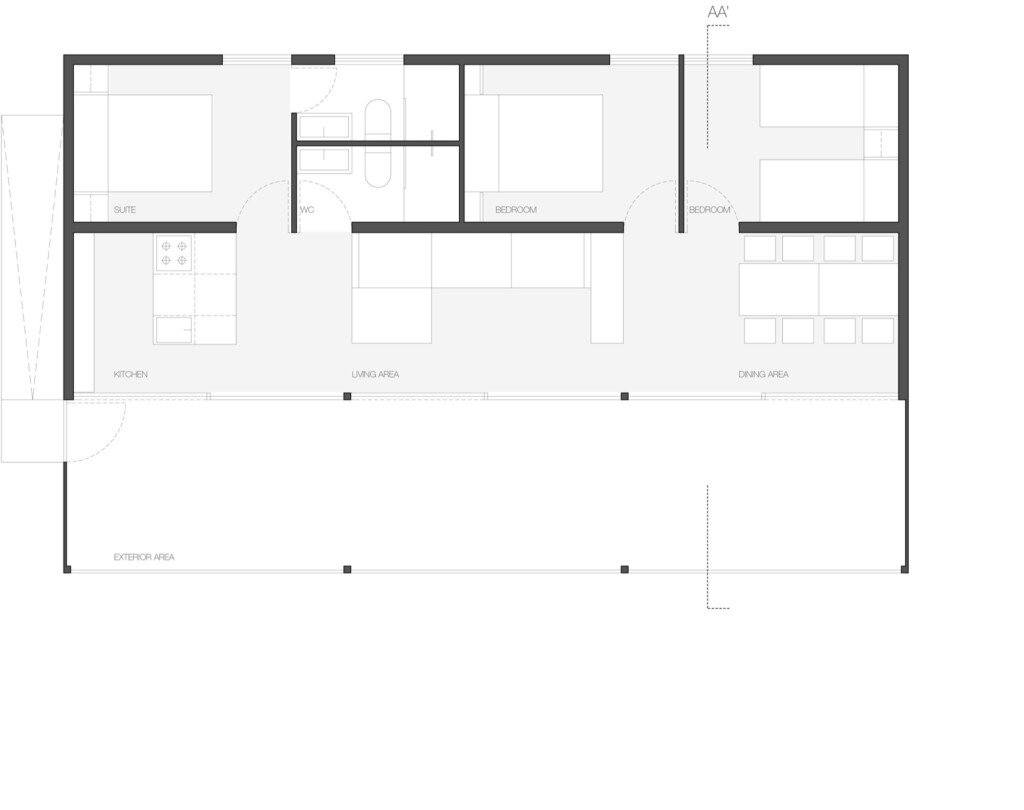 From the designers: "The spacial concept was to merge the interior with the exterior and transform the social area in one big space with different ambient [conditions] and functions. The bedrooms are all distributed on the same facade to assure privacy and less exposure, while the social and exterior area are oriented south west where they find the best view and sun exposure."
For more container homes, check out Scandic To Go, a unique hotel property by the Swedish Hotelier. Or, this student village that's made from containers in Copenhagen. See all container homes.
Via ArchDaily
Photos: Joana Torre do Valle