This small cabin-like home has been designed by the Moscow-based studio BIO Architects. The cabin, called DublDom (meaning "double house") is a modular structure that's prefabricated offsite, in a factory not far from Moscow. Its off-the-shelf system reportedly allows you to build the home in just a day.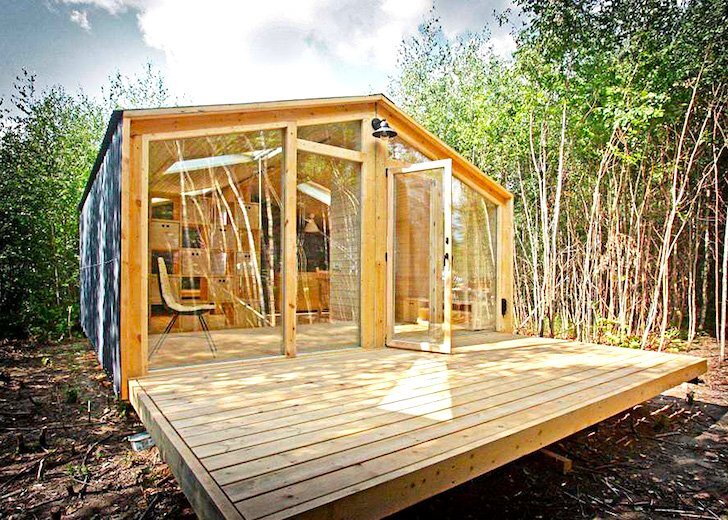 The DublDom is intended to be used primarily as a first home, or as a holiday home, and when you purchase one of them it comes with all the bells and whistles. According to the architects the model includes furniture, appliances, sanitary equipment, plumbing and insulation.
The structure is composed of a timber frame, between which plenty of insulation is sandwiched. The exterior cladding and roofing looks to be some type of corrugated metal sheeting. The front facade is entirely glazed, from floor to ceiling, providing plenty of natural light for the interior.
The interior has been finished almost wholly in light wood, from the floors, walls and ceilings, to the furniture pieces. Two skylights are located towards the front end of the home, and a few windows running adjacent to the kitchen and sleeping area found at the back.
The DublDom contains a number of different living spaces, including large living room to the front, a dining area and kitchen, a seating space set in a cozy nook, a sleeping space and bathroom. A large wooden storage unit has been used to provide a degree of privacy between the more public front end of the house, and the back end.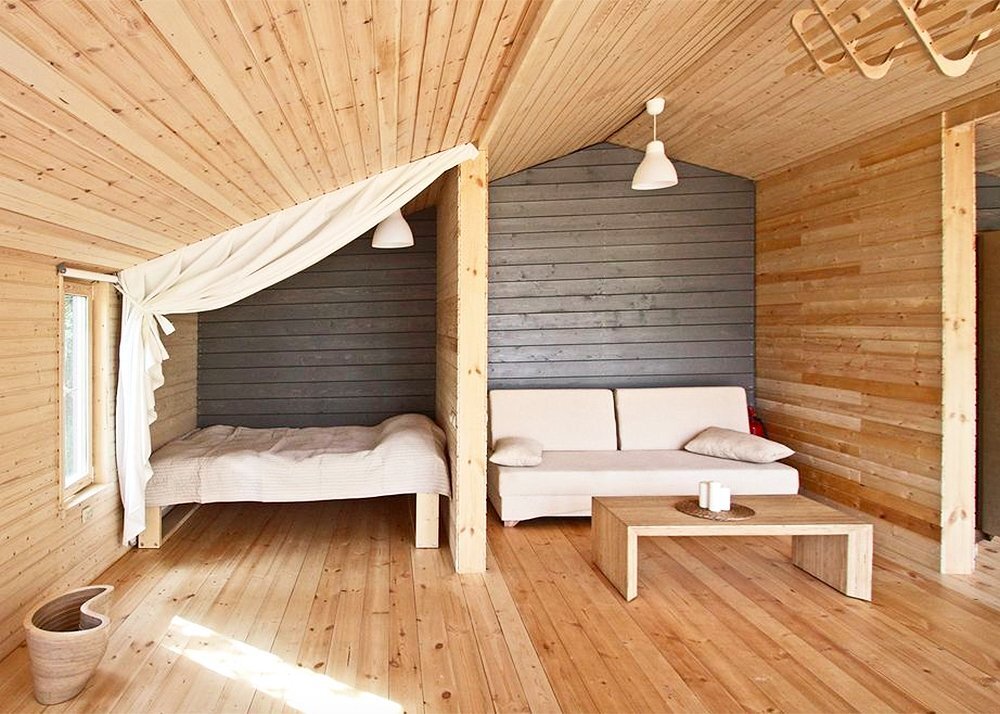 The sleeping area consists of a small corner nook at the back of the house that's just about big enough for a double bed. A degree of privacy has been provided for by a curtain that's draped across the opening. The DublDom itself comes in two different sizes, each with fixtures, finishing's, and furniture.
For more modular housing check out these disaster housing units in New York that boast contemporary interiors. Or, this beehive inspired living unit called HiveHaus. See all modular housing.
Via Inhabitat
Photos: BIO Architects