Dubbed Dragonfly Pavilion, this funky structure acts as a modern backyard retreat for the owner. Set in Hoboken, New Jersey, the building is made from FSC Sapele mahogany and recycled aluminium.
The intricate design was inspired by the complex patterns found in butterfly and dragonfly wings. Replicating those patterns in timber was left to the New York-based firm, CDR Studio Architects.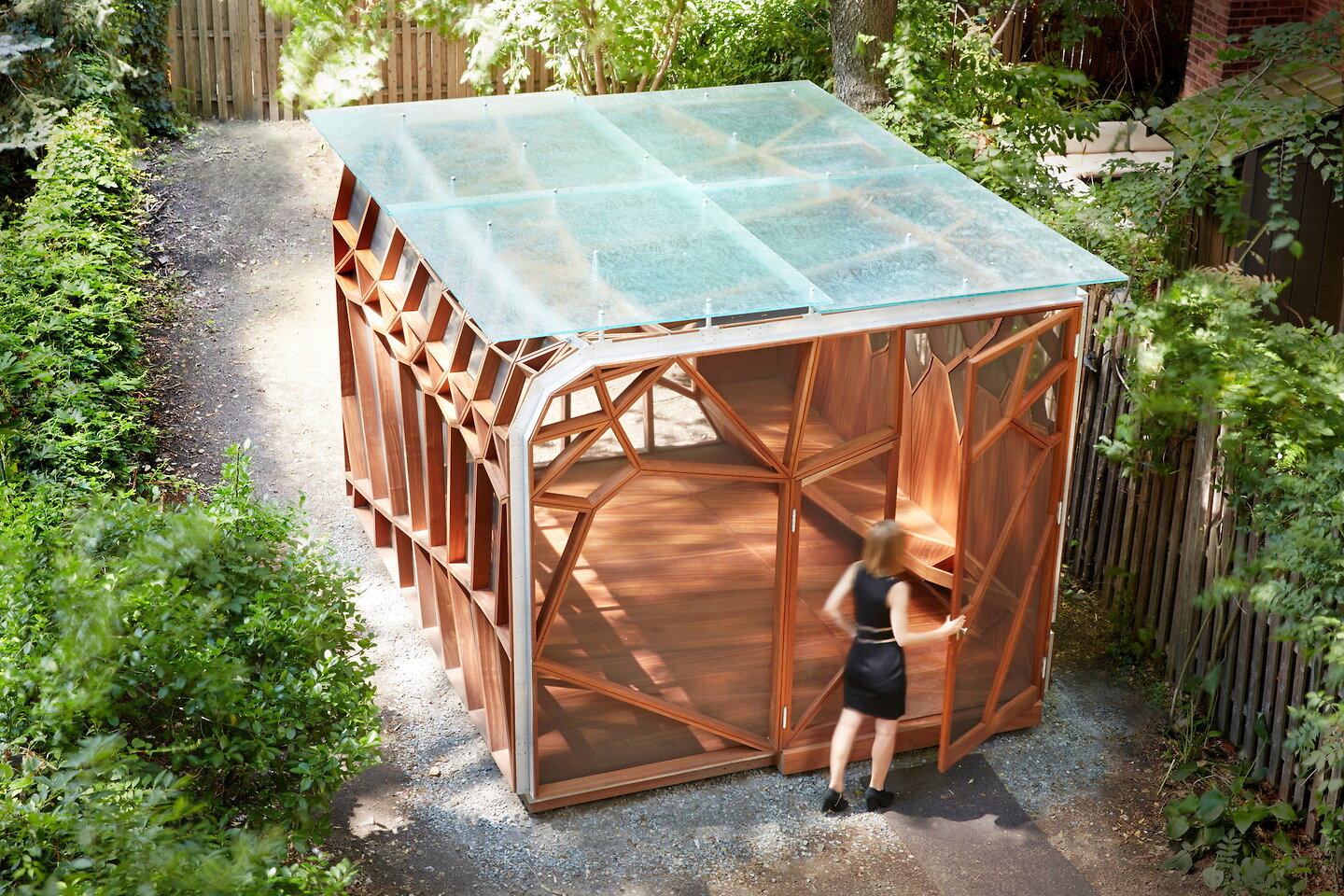 The bulk of the structure was prefabricated off-site. Once shipped to the owner's location, it took less than a week to construct. SITU Fabrication were responsible for creating the various individual components that would eventually be assembled, piece by piece, into a single solid unit.
Laminated tempered glass covers the roof, while the wall glazing is broken up into a number of much smaller geometric pieces. The architects refer to them as cells due to their appearance: "These cells are more than just aesthetically appealing – their shape and size respond directly to the forces acting on it."
The interior of the garden shed has a mosquito net that helps to keep out unwanted bugs. Despite the outward complexity of the walls, the unit is made up of a simple rectangle, which lends it to many uses, from a yoga studio to a dining space. On the inside, the rear wall features a seating area, styled in a similar fashion to the walls.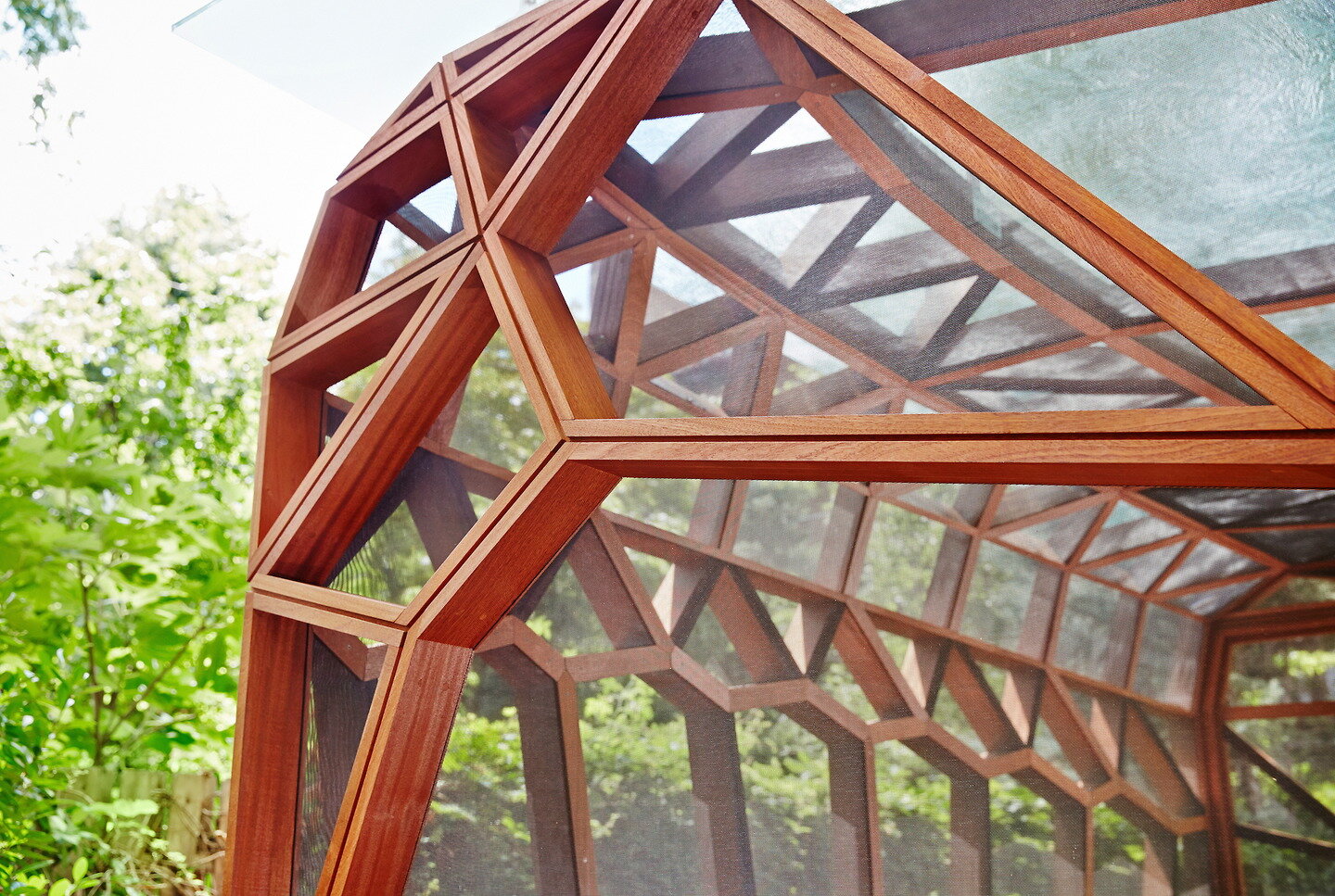 For more spaces check out Shelter, a mirrored retreat set along the Longxi River in China. Or, Hemmelig Rom, a rustic wooden cabin featuring a private library. See all spaces.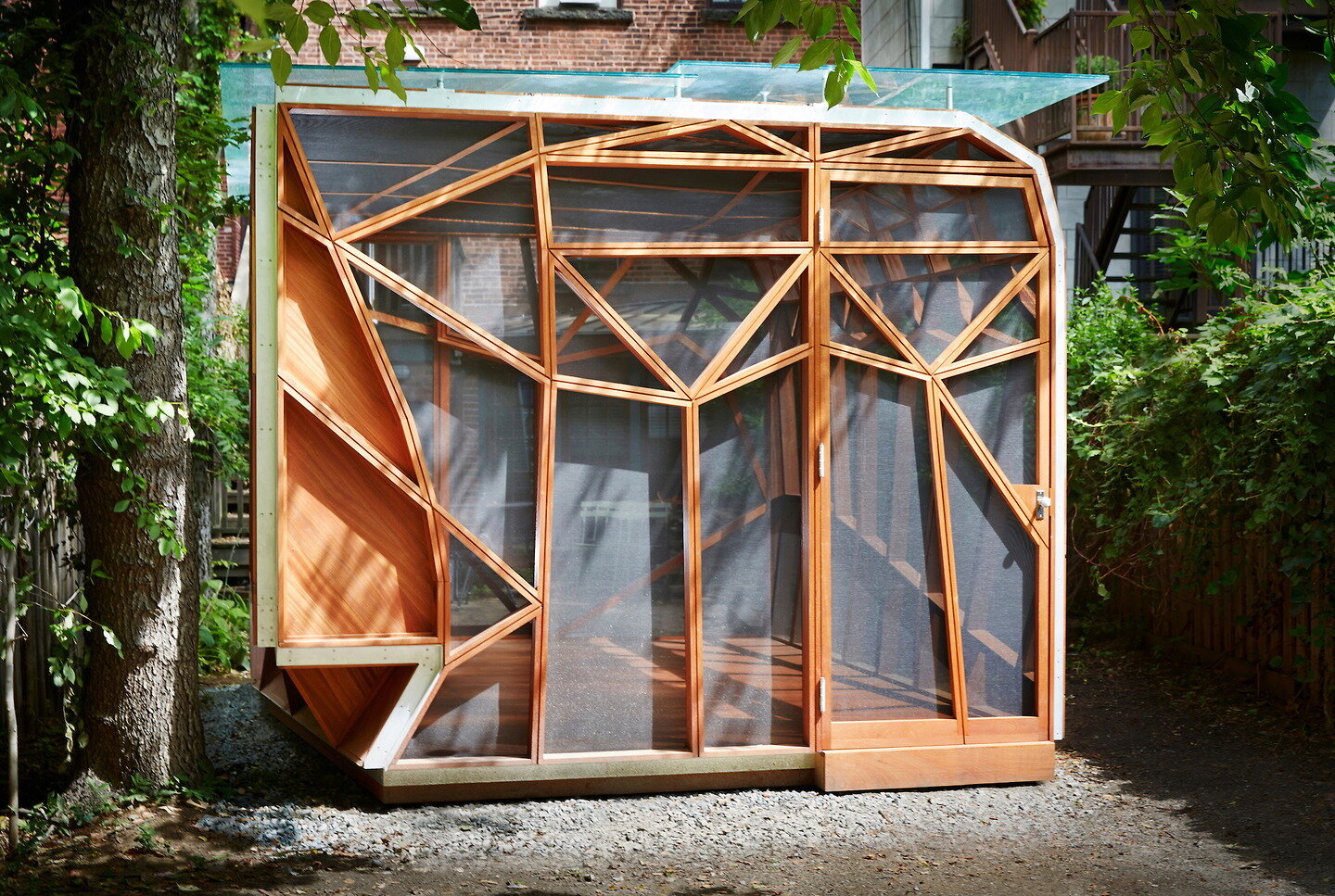 Via Inhabitat
Photos: John Muggenborg