Called the Domo Dom House and designed by the Polish architecture studio Arciteckt.Lemanski, this curvy small house has been built for a gardener who wanted a home that was simple, functional and modern. Set in Krakow, Poland the house stands out among its neighbours thanks to its unique form.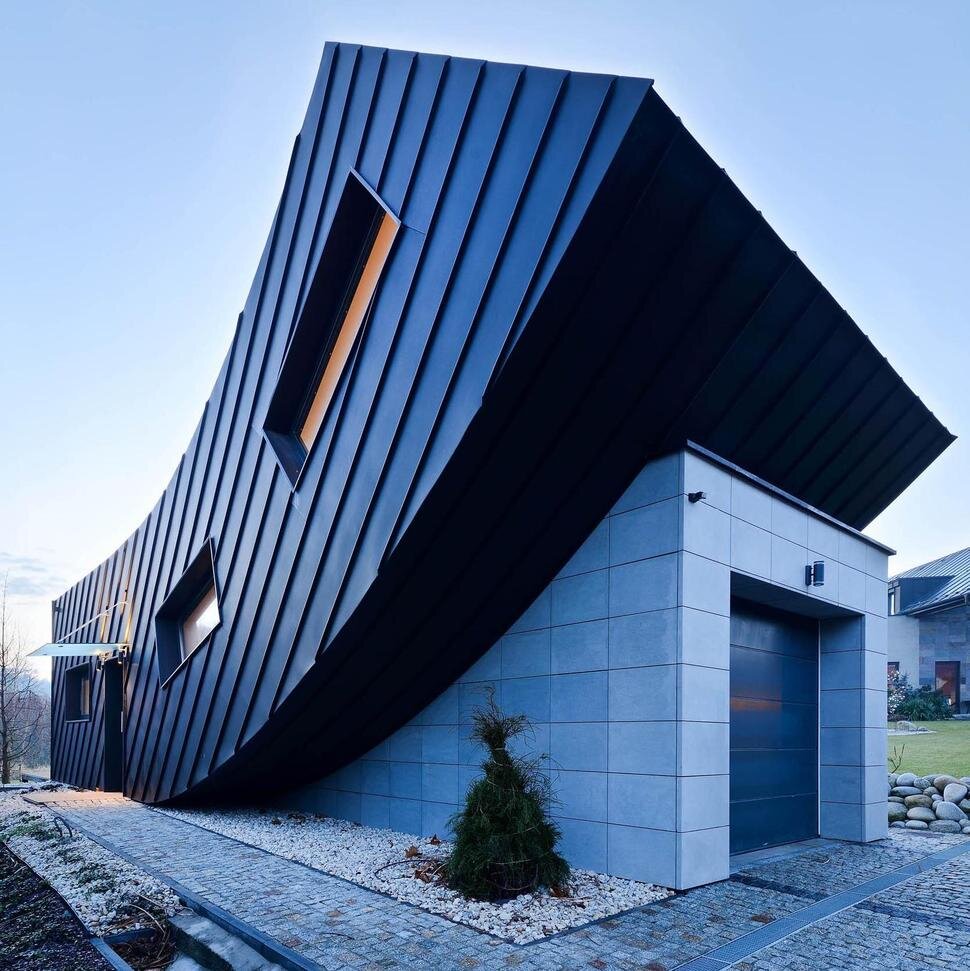 Domo Dom House contains two main volumes: the metal clad curve containing the living spaces, and the white box protruding from its underbelly, which serves as a garage. There is no grand entrance to the home, just a door with a suspended toughened glass sheet, providing some shelter from the rain.
A lot of the time these small houses are set in confined spaces that don't require anything in the way of landscaping. However, given that Domo Dom House has some room to breathe around it, they've finished the garden and pathways with bricks and stones in tones and textures that complement the building's façade.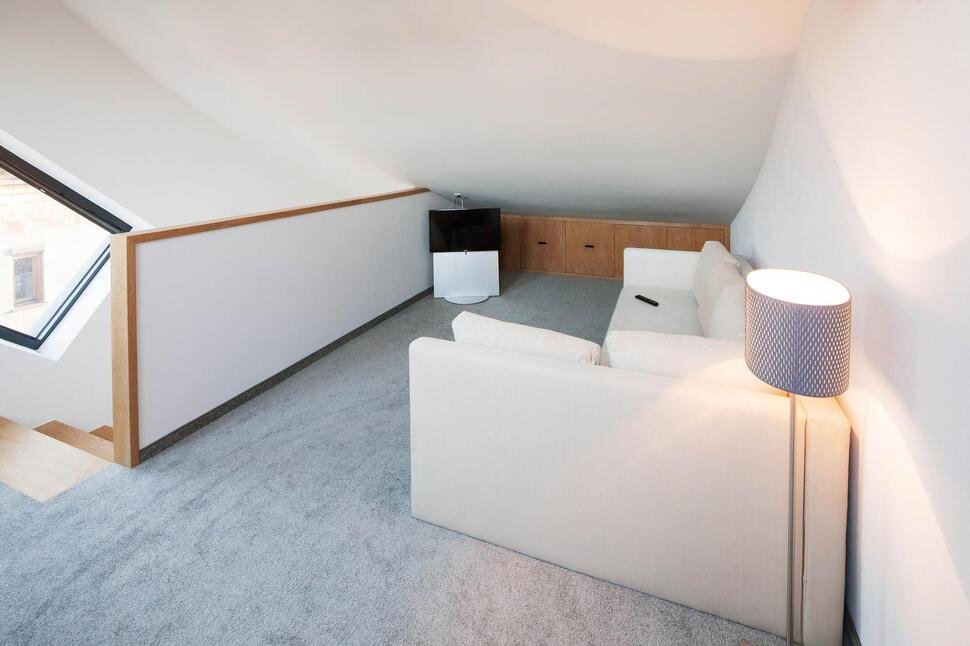 On the inside, the ground floor is take up by a comfortable open plan kitchen and dining area that looks out onto the exterior decking. The space is finished in mostly muted tones, bar the bright-red refrigerator. Thanks to the wall-to-ceiling glazing on the end bay of the house, the entire room is flooded with natural light. The bathroom can be found in the entrance hallway sandwiched between the garage and the kitchen.
The exterior curve of the house follows the line of the stairs. The upper level contains an open plan bedroom/living area, which seems a little unusual but it looks like it works really well here. Again the space has been finished in muted tones but this time there are elements of wood to warm the room.
Domo Dom House may be unusual in its exterior form, but from the inside you'd probably never be able to tell (bar the angled windows). Its light, modern finish creates a space that's welcoming and comfortable and relaxing. And while its interior layout is a little different, it echoes the client's wish for a functional home.
For more small houses check out the Dom XS, another small house from Poland that costs just $43,000. Or the Wood House from Sweden that aims to minimise the amount of construction waste in the build process. See all small houses.
Via Trendir
Photos: Tomasz Zakrzewski