This tiny apartment was recently redesigned by the firm ICOSA, along with the help of Peter Suen. Their main aim was to create a flexible living space for the occupants. The project has been named Domino Loft and can be found in San Francisco.
The condo features tall ceilings and a small floor plan. The solution to making the most of the space was to go up, taking advantage of the generous ceiling height.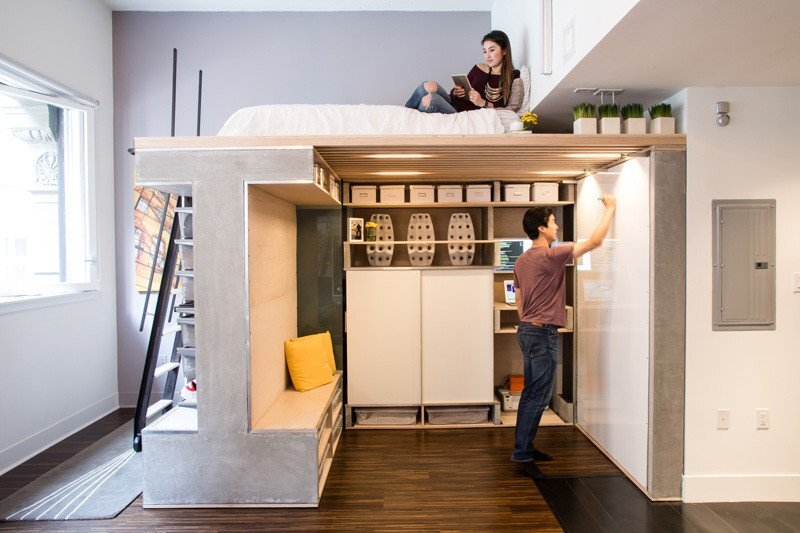 Like many other designers, ICOSA decided to create a loft that could be used as a bedroom. They inserted a timber frame unit that that resembles an "I". The flanges are used as seating and storage. On the outward face, the indent of the "I" also serves as an open closet.
Wood joists placed at close centers along the top form the base for the bedroom. The room below, that's enclosed by the I-section and the bed above serves several purposes.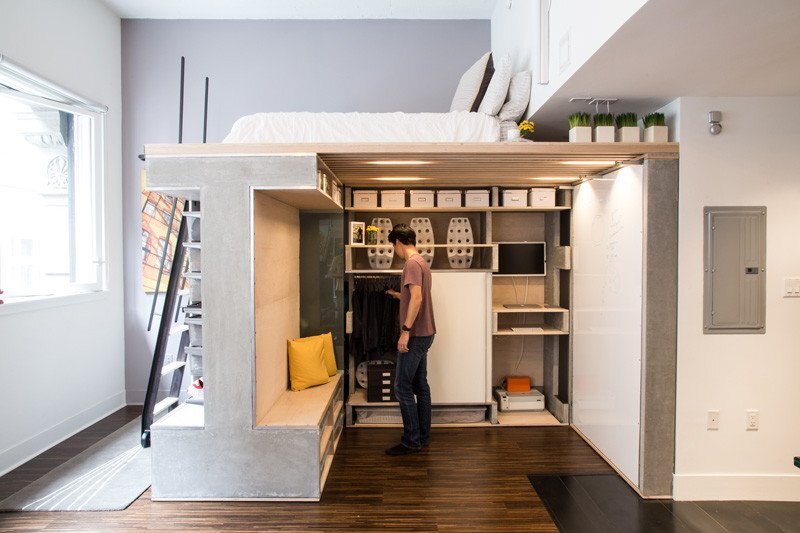 Domino Loft can be used as a living room, or as a second bedroom thanks to a Murphy bed, or as a work space with a large white board for notes and a standing desk. The rear wall of the unit provides yet more space for storage and small closets.
A fold-down table allows it to function as a dining area or as a seated study. The variety of living spaces incorporated into Domino Loft's design, and its size, make it possible to apply the same idea across a range of tiny and small dwellings. It's smart, flexible, and quite stylish.
For more apartments check out this dark industrial condo in Japan by Yuichi Yoshida. Or, this Parisian apartment that features a suspended bedroom. See all apartments.
Via Contemporist
Photos: Brian Flaherty