This modern small house is the brainchild of the Polish company, DOM XS, which is also the name of their first model home (technically, it's classified as an outbuilding). DOM XS has been designed to serve as a fully functional and affordable home.
Due to its size the building can be constructed with a minimum of fuss – it only requires a single license for the construction of an agricultural building, or outhouse. The DOM XS is just 32 square meters (that's about 344 square feet) allowing it to by-pass the majority of paper work.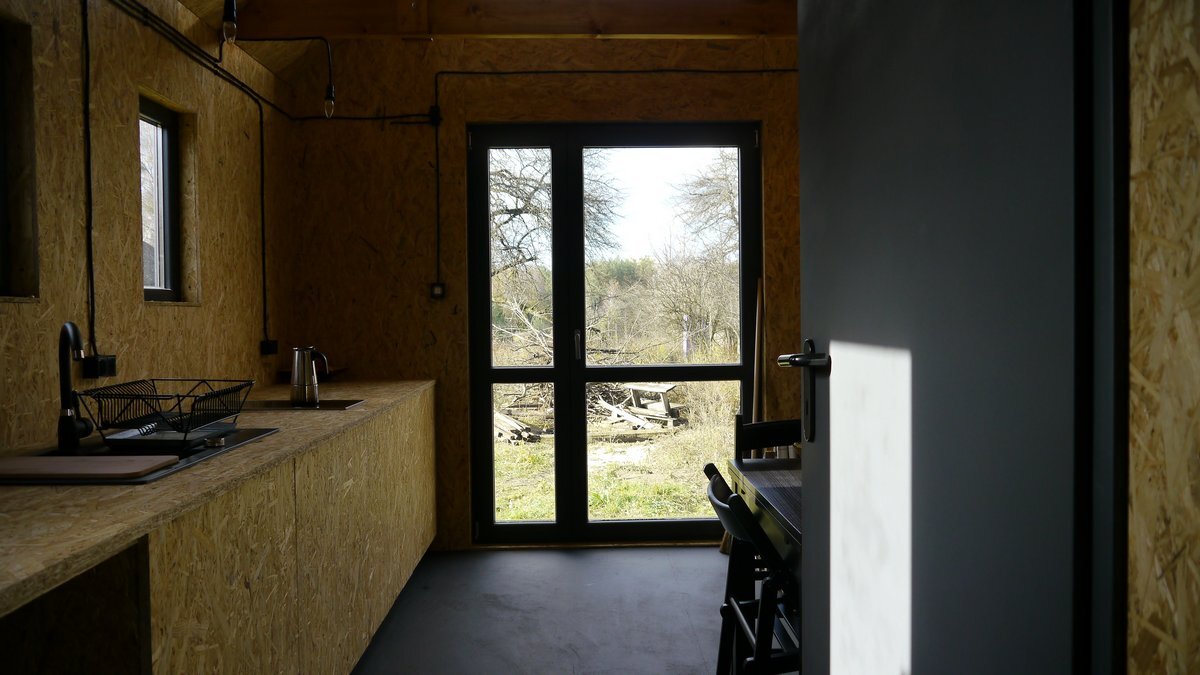 While technically classified as an outbuilding, the DOM XS features all the amenities you'd expect to find in your typical house – living and dining room, kitchen, bathroom and a mezzanine for sleeping. The galley kitchen can be found along one side of the house, and leads into the dining and living areas. The bathroom can also be accessed by a door placed almost directly opposite the kitchen sink.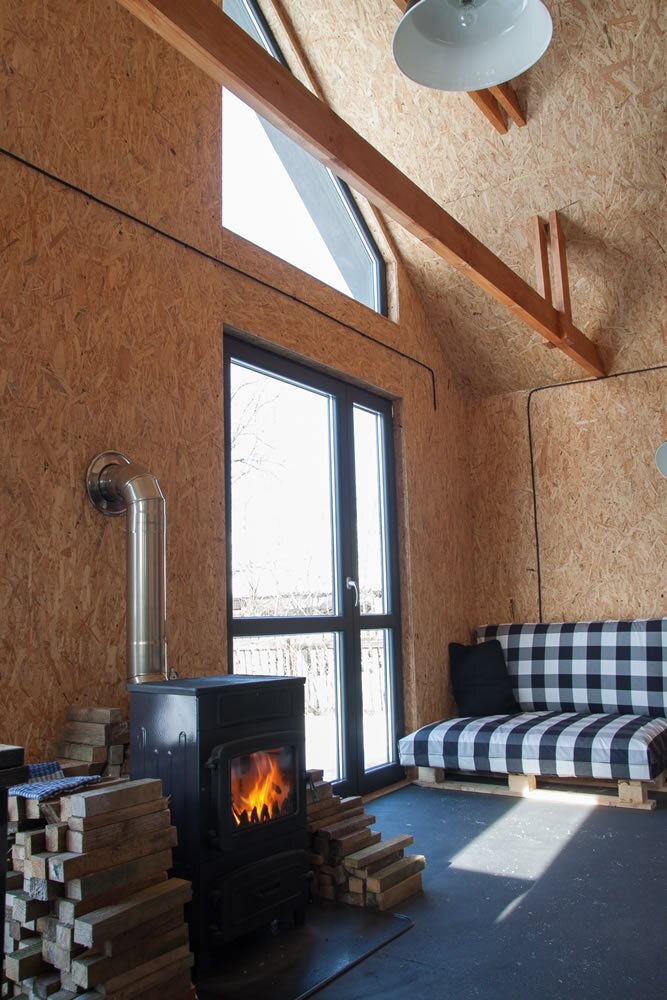 On the opposite side of the building an OSB staircase leads up to a relatively large mezzanine. The front façade features several large windows that provide lots of natural daylight for the living area and beyond. The entire home is heated by a single large wood-burning stove.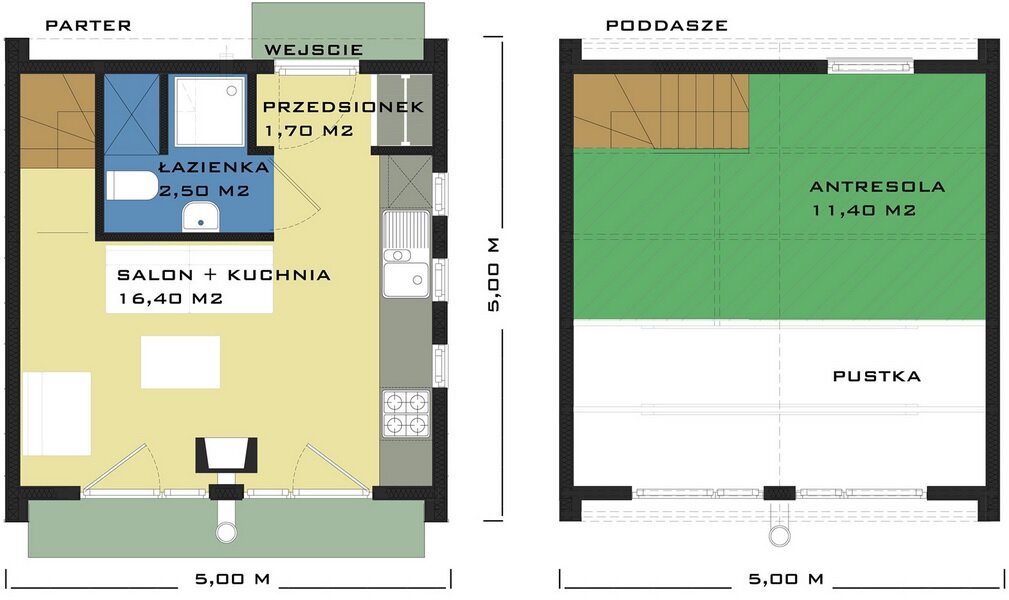 Designed to be affordable, the house is built around modular construction materials both inside and out. The interior is finished almost wholly in OSB, which might be a little overwhelming for some peoples taste. The economic version of the DOM XS comes finished with all connections for water and electricity, as well as the heating system.
A premium version is also available in which you can fully customize the interior finish – from the walls and floors to the actual appliances installed. The starting price for the DOM XS is 129,000 PLN, a very reasonable $42,750.
For more small houses check out this Summerhouse which was built by Rosario Talevi for her mother on a small budget. Or the Mia House from Santa Fe that was designed and built around modular materials to cut costs. See all small houses.
Photos: DOM XS