Deventer House is a compact home set in an old industrial district of Deventer, the Netherlands. It's been designed and built for a young family with a tight budget.
The unusual site is part of a government scheme, whereby young people are given land to build their own homes. The Dutch firm Studio MAKS were responsible for the delivery of the project.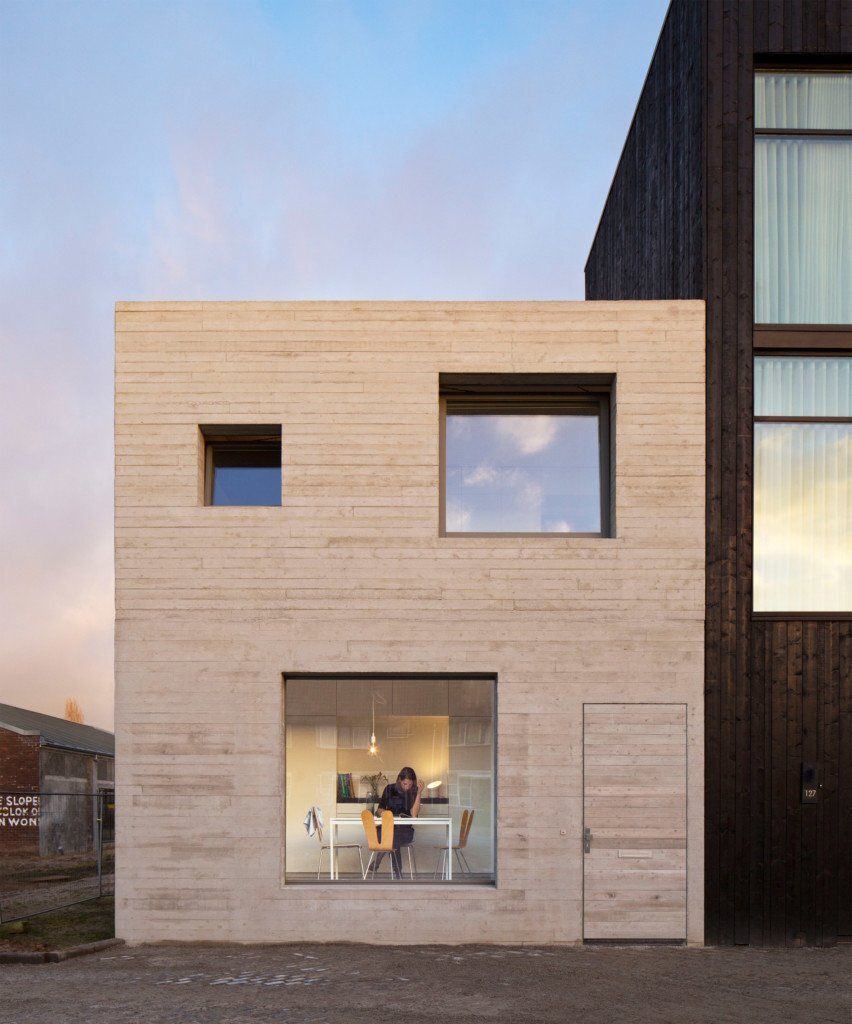 The house is surrounded by mostly disused warehouses, and overlooks the IJssel river. Rather than looking like a chocolate-box home, it's cuboid shape is a response to the site conditions – it attempts to blend in among the other industrial buildings. Given the tight budget, the designers aimed to use low-cost materials without compromising on the finish.
On the outside, the concrete has been textured with a wood finish from the boards used during the casting process. The interior is a stark contrast to the concrete exterior. It features a plain bright white finish throughout, that helps light to bounce off the walls, ceiling and furniture.
To maximimize space, built-in storage has been used throughout. Every room is allocated recessed shelving and storage closets. Another tactic for maintaining spaciousness, was to open up the individual rooms to one another with large openings and connecting corridors.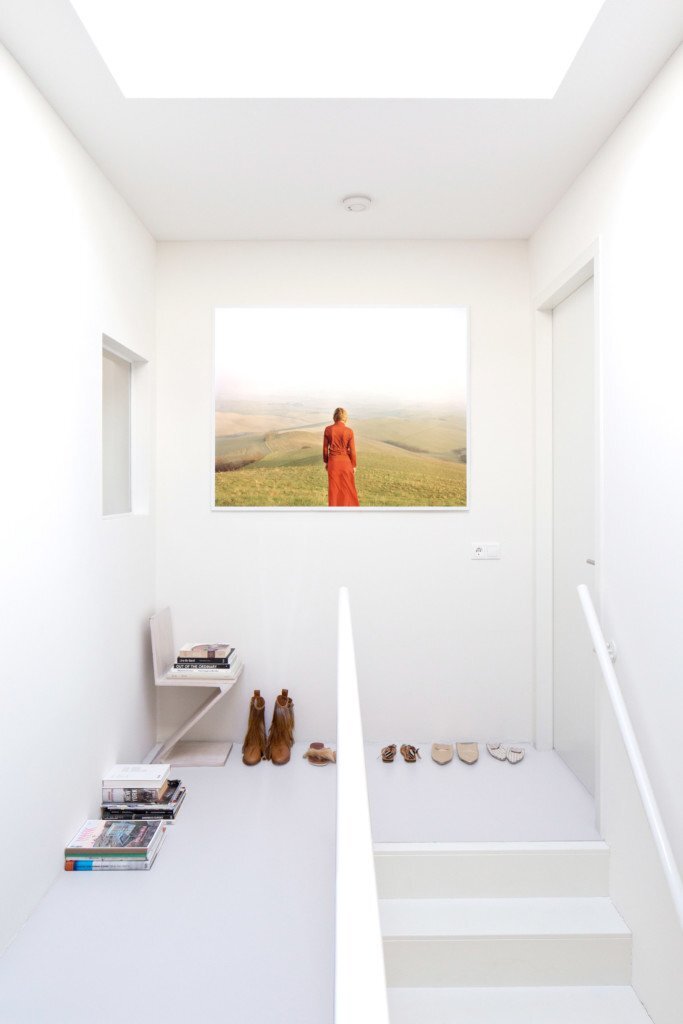 From Studio MAKS: "From the beginning the client wanted a house with many rooms. We agreed, but then convinced them to create large openings between the different spaces, to maintain a sense of spaciousness."
The first floor is divided into two main sections, the living room and the dining room/kitchen. A downstairs toilet can be found sandwiched between, them under the stairs. A host of other, much smaller spaces have been included, like the children's study nook found in a corner of the living room.
The second floor, like the first, contains a lot of nooks and crannies designed for specific purposes. It's mainly divided into four rooms, all of which are accessed from the hallway. You'll find the master bedroom, two children's rooms and a bathroom on this floor.
For more small houses check out Megatower, a streamlined tiny homes by Thom Craig. Or, Uni, an idyllic coastal home set among the cliffs of a Portuguese island. See all small houses.
Via Dezeen
Photos: Christian van der Kooy